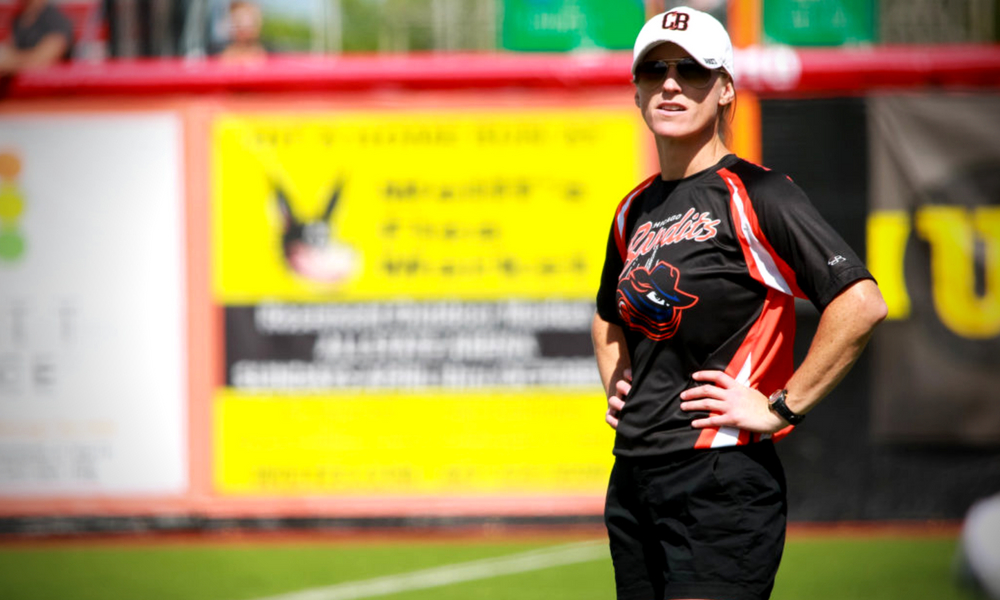 The Chicago Bandits announced on Monday that  Lauren Lappin would become the seventh head coach in franchise history.
Lappin, a former U.S. Olympian who served as an assistant coach for the Bandits during the 2018 season, will assume head coaching responsibilities from Stacey Nuveman Deniz.
"I am extremely honored and excited to remain a Bandit and help continue the rich tradition of this organization," Lappin said in Bandits press release. "Stacey (Nuveman Deniz) led this group of women to incredible success throughout the 2018 season, and we will be on a mission to cap it off with a 2019 Cowles Cup championship."
Nuveman Deniz, who helped guide the Bandits to a 37-10 mark in her lone season at the helm, is set to remain on staff as an advisor to general manager Toni Calmeyn.
Lappin, a current assistant at the University of Missouri — St. Louis, where she is entering her third year. In her first two seasons, Lappin has helped direct Missouri-St Louis to a 77-39 (.664) record and two trips to the NCAA DII Tournament.
Lappin has celebrated a handful of medal-placing finishes during her tenure with USA Softball, including gold at the 2007 Pan American Games, silver at the 2008 Beijing Summer Olympics and gold at the 2010 World Championship.
A former All-American at Stanford, Lappin ignited her playing career with a five-year stint in the NPF. She last suited up for the Pennsylvania Rebellion in 2014 and captured the 2010 Cowles Cup as a member of the USSSA Pride.
"I've known (Lappin) for many years as a teammate and friend, but was blown away by her tremendous gifts as a coach," Nuveman Deniz said in Bandits Press release. "Her ability to communicate, motivate, lead others and articulate is truly special. She has a passion for the game that is contagious. She is a rising star in the coaching profession and I can't wait to watch her shine in the Bandits organization."