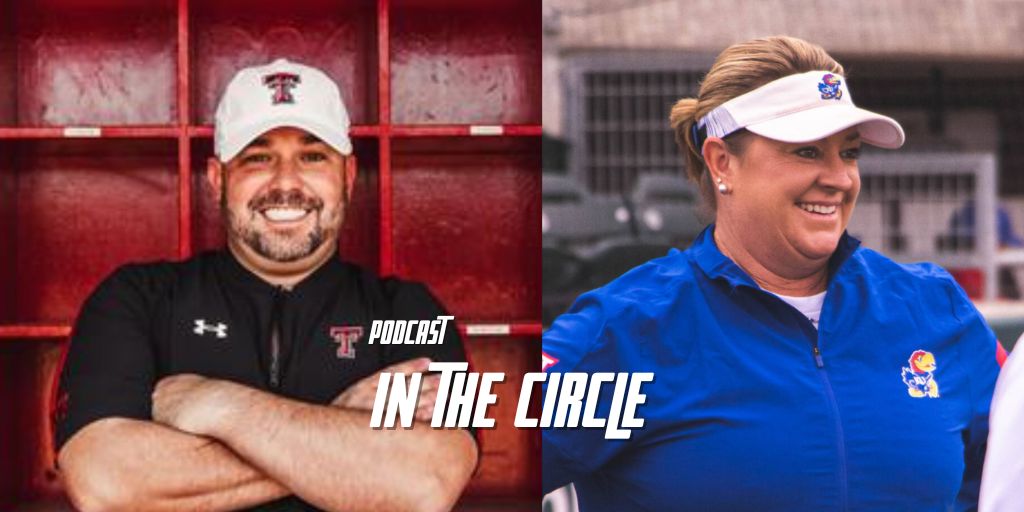 We have plenty of treats for you on this episode of In The Circle as our Fall Tour rolls into the Big XII. The guys break down the latest reports of the new TV deal for the conference and what it means for its future members and softball. Could this lead to more Big 12 softball on ESPN once the new deal kicks in?
After our TV talk, Texas Tech Head Coach Craig Snider talks with In The Circle about becoming the new Red Raider in charge. Snider discusses his journey in softball and his time working with great coaches like Mark Montgomery, Lonni Alameda, and Jo Evans.
Next, we head to Lawrence, Kansas, and talk with Jayhawks Head Coach Jennifer McFalls as her team looks to continue their upward march after a third place finish in the NISC last year. She talks with In The Circle about the outlook for Kansas in 2023, the changing landscape with the Big 12, experiencing College Gameday (the football edition) on campus, and more.
We wrap up the show by previewing some upcoming guests, and Victor Anderson shares some stories from the booth this past weekend in DeLand.