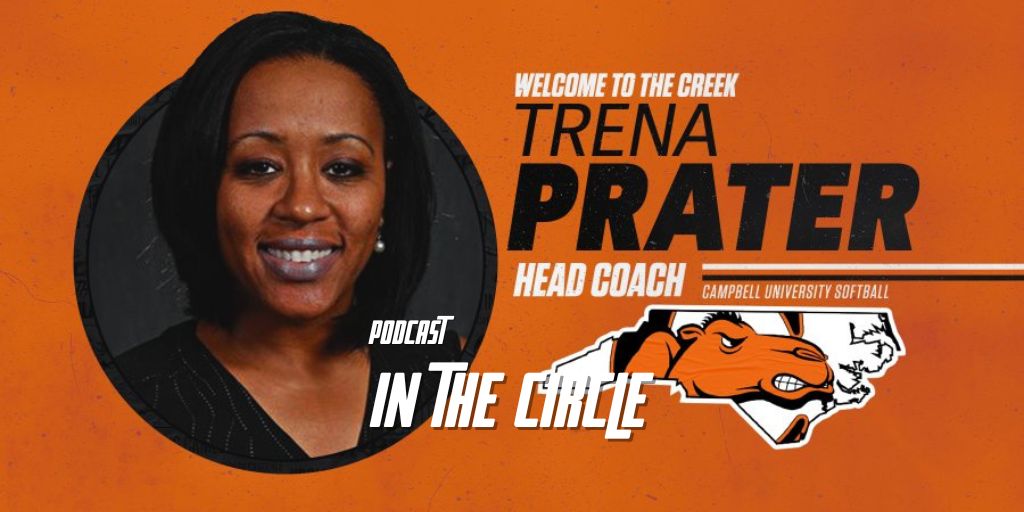 It's been a long time since we provided a podcast for the fans. Well, that changes today with our new episode of In The Circle. After an eventful week off, the boys break down the field for the NFCA Lead Off Classic, including WCWS participants Texas and Northwestern. We also analyze some of the marquee match-ups in Clearwater during the season's opening weekend.
After that, Eric Lopez chats with new Campbell Head Coach Trena Prater. After being an assistant in Iowa for the last four years, she shares the reason for coming to Campbell and her expectations for the program. She also talks about building her coaching staff and getting back a talent-filled roster looking for their third straight Big South Championship.
The boys then look back at Michigan's new coaching hire and the wild events in Chicago while the podcast was off. We wrap the show by showcasing Illinois State's press conference announcing the retirement of Head Coach Melinda Fischer and the introduction of new Head Coach Tina Kramo.