Podcasts
NCAA DII and DIII Softball Tournament Selections, Big 10 Tournament Preview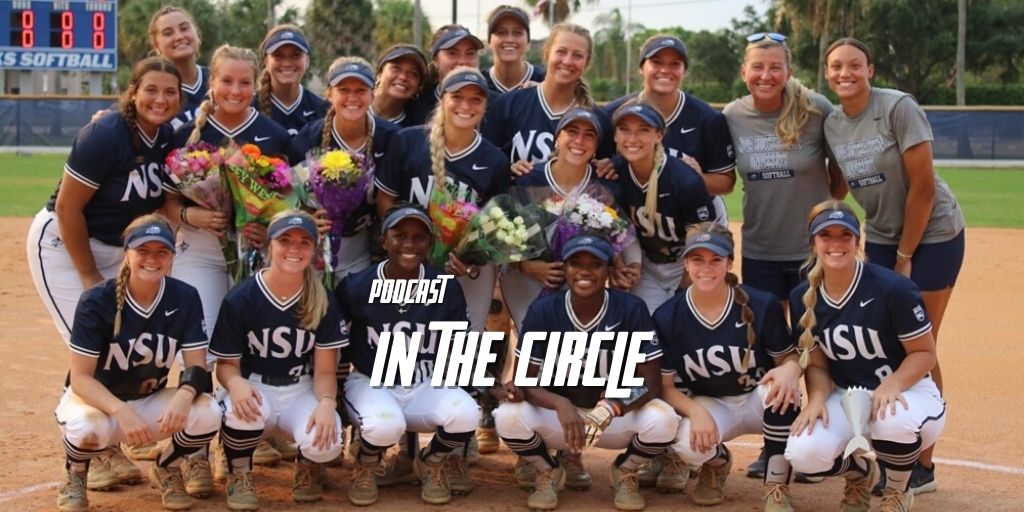 Fresh off the heels of a wild Selection Monday for DII and DIII, we get ready for it all on our latest episode of In The Circle. Victor Anderson runs the show this week and talks with two coaches who'll be making history this weekend. First, we hear from 2022 Sunshine State Conference Coach of the Year Julie LeMaire from Nova Southeastern. The Sharks won a share of their first-ever SSC championship and will battle Alabama-Huntsville in their Opening Round game in Montgomery, Alabama. Coach LeMaire reflects on his historic season, her senior leader Sydney Lageyre, and where she was when the Sharks punched their ticket to the tournament.
Afterward, Victor returns to his roots and heads to Winter Park to chat with Rollins Head Coach Christine Roser-LeFevers. She led the Tars to another NCAA Tournament appearance and battled for the SSC Championship through the season's final game. Coach breaks down how the Tars got to this point, her ace Ashley Worrell, and the togetherness on this team.
Next, Victor talks a little DIII with Eric Lopez and how a regional ended up with only two teams and what that could mean for Texas Lutheran.
Finally, we do a deep dive into the Big Ten tournament with our correspondent and voice of Nebraska Softball, Nate Rohr.