Podcasts
Oklahoma Softball Talk with Patty Gasso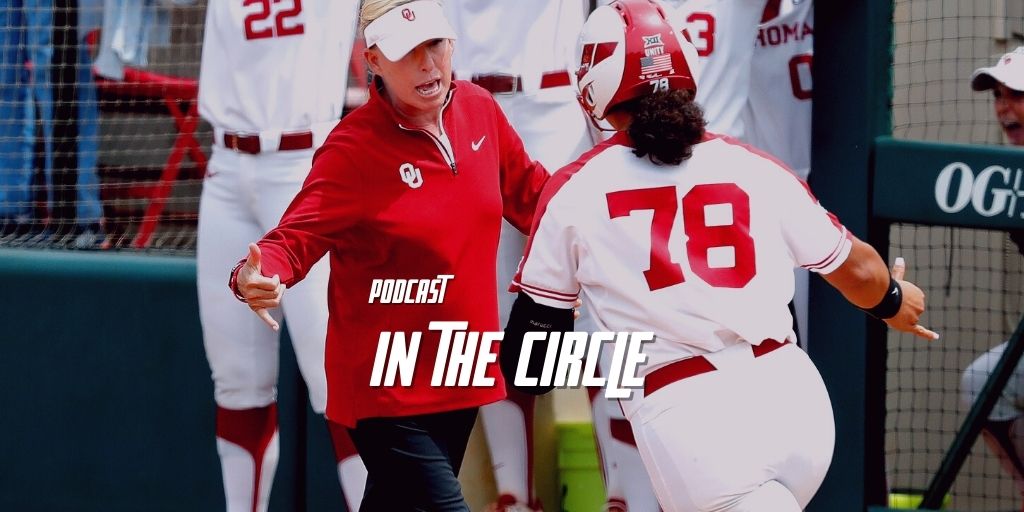 We get into that #ChampionshipMindset on the latest edition of In The Circle as our guest is five-time National Champion Patty Gasso. Coach Gasso chats with Eric Lopez about the Sooners' quest to repeat as national champs in 2022. She breaks down her talented pitching staff and star-studded offense plus shares who has gotten the better of the other in the fall. Coach also reflects on a busy off-season which included her throwing out the first pitch at Dodgers Stadium and getting interviewed by Stephen A. Smith. 
The guys then discuss Sooner C Kinzie Hansen getting named to the USA Softball National team (1:01:26)  with thoughts from Hansen, USA Head Coach Heather Tarr and OF Haylie McCleney. 
Victor wraps up the show with his thoughts on Shay Knighten (1:07:34) and her retirement from softball.