Podcasts
Team USA Softball Coaching Reunion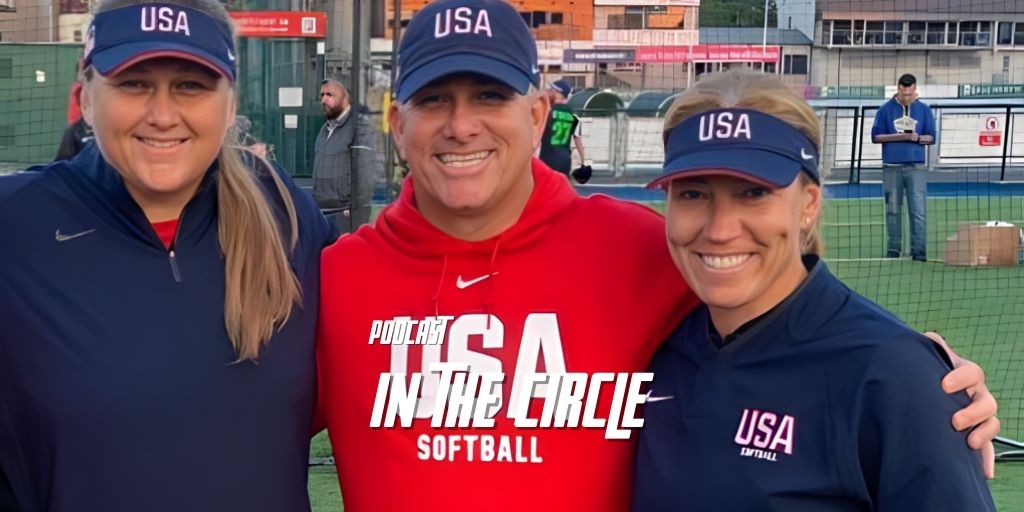 We're one day closer to the Division 1 season getting started. We have another full episode ready for you on In The Circle. Today, we caught up with three of the Team USA coaching staff members. First, we chat with Team USA and Washington Head Coach Heather Tarr. She reflects on balancing both roles last year and the busy summer she had. The coach also shares her outlook on the Huskies' 2023 season, led by National Player of the Year candidate Baylee Klinger and the Pac-12 Tournament.  
Next, we travel down to Gainesville, Florida, for our annual conversation with Gators' Head Coach, Tim Walton. 2022 ended with Florida returning to Oklahoma City, and his team is ready for bigger things in 2023. He talks to In The Circle about being the outlook for the Gators this season, serving as an assistant coach for Team USA this past summer, and more.  
Finally, a short trip down I-75 and the 408 takes us to Orlando as we catch up with UCF Head Coach Cindy Ball-Mallone. 2022 was a historic season for the Knights as they hosted regionals for the first time and made it to Super Regionals before falling to Oklahoma. She reflects on that magical 2022, the expectations for the Knights in 2023, and a loaded non-conference slate.