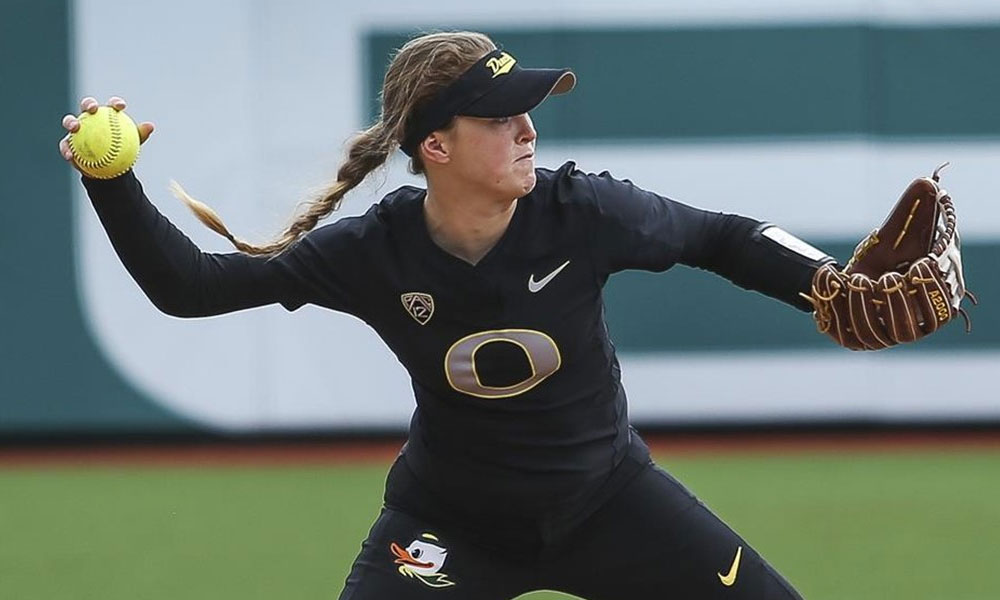 Eugene Regional
The No.3 seed Oregon softball team will host the Eugene Regional beginning on Friday night. This Regional includes UIC, Missouri, and Wisconsin. Oregon matches up against UIC in game one, while the Tigers take on the Badgers. The double-elimination regional will take place at Jane Sanders Stadium. The winner of the Eugene Regional meets the winner of the Lexington Regional in the super regional round next weekend.
Top Seed
The Oregon Ducks finished second in the Pac-12 standings, half a game behind Arizona. This will be the Ducks 21st postseason trip and they have advanced to the WCWS in three of the last five years. Oregon heads into the weekend with a team batting average of .325 and a team pitching ERA of 1.31. The Ducks bring one of the nation's elite pitching staffs into the 2017 postseason. Oregon's 1.31 team ERA ranks fifth in the nation while freshman RHP Maggie Balint (1.13, 10th), sophomore RHP Megan Kleist (1.26, 19th) and freshman RHP Miranda Elish (1.61, 42nd) all rank in the top-50 of the NCAA and top-6 of the Pac-12 in ERA. Balint and Kleist were named all-Pac-12 by the league's coaches on Monday.
Best Shot at the Upset
Missouri has the best shot at the upset in this region. The Tigers finished the regular season with a 29-26 record and went 7-16 in the SEC. The Tigers are no stranger to post-season play. This will be Missouri's 11th straight regional appearance. Oregon and Missouri met twice in Columbia, Mo., this season, with the Ducks winning both games, 10-3 and 7-2. The Ducks saw Mizzou ace Cheyenne Baxter in a relief role in the second game, posting four runs on five hits in five innings with three walks and two strikeouts. Baxter owns a 2.30 ERA in a team-high 155.1 innings with 111 strikeouts. Madi Norman started both games against Oregon, taking the loss in each.
Players to Watch
Aside from the Duck's dominant pitching staff listed above, the offense will play a key role this weekend providing the run support. Alexis Mack's .415 batting average ranks second in the Pac-12 while Nikki Udria is just behind her in fourth at .400. Mack leads the league with 24 stolen bases with Danica Mercado one back in second with 23 stolen bases. All three were named to the 2017 Pac-12 All-Conference team.
Prediction
Oregon should be favored to advance out of this Region. The combination of the Ducks dominant pitching and offense should be more than enough to get through this Regional without any hassle.