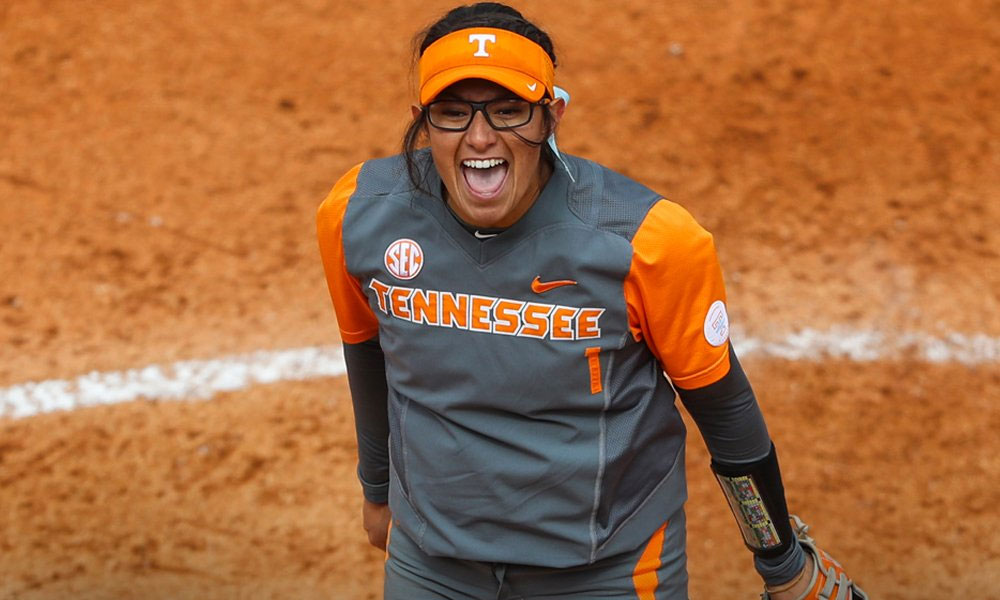 Making its 14th consecutive NCAA Regional appearance is Tennessee. The Vols (44-10) are also hosting their regional for the 13th straight season and welcome Ohio State (35-16), USC Upstate (44-11) and Longwood (28-27) to Rocky Top. Ohio State and USC Upstate will open the weekend at 4:30 p.m. ET on ESPN3 followed by Tennessee and Longwood at 7 p.m. on ESPN2.
Top Seed
The Vols are seeking their ninth trip to the Super Regionals this weekend. They finished in a tie for third in the SEC during the regular season standing and five players earn All-SEC honors. Meghan Gregg was named the SEC Player of the Year and leads the team offensively as the only player hitting above .400. She is tied for the lead in hits (65) and leads in doubles (18), home runs (11), RBI (71), slugging (.797), hit by pitch (11) and on-base percentage (.561). Sophomore Matty Moss and SEC Freshman of the Year Caylan Arnold have done well in the circle. Moss has won 23 games with a 1.82 ERA while Arnold has won 19 with a 2.03.
Best Shot at the Upset
Ohio State will start the NCAA Regional in Knoxville for the second consecutive year. They have some unfinished business to tend to as the host squad knocked them out last year. OSU finished in third-place for the Big Ten regular season and was runner-up in the tournament. The Buckeyes averaged 1.20 home runs per game and are led by Lilli Piper offensively. The sophomore leads the team in batting average (.424), runs (46), hits (73), home runs (17), RBI (51), slugging (.785) and on-base percentage (.440). Shelby Hursh leads the staff with a record of 15-5 and a 2.33 ERA in 129-plus innings.
Players to Watch
Ansley Gilstrap leads USC Upstate with a .343 batting average, 57 hits, 42 runs scored and 32 stolen bases. Holly McKinnon and Lexi Shubert have been solid in the circle for the Spartans. McKinnon finished the season 24-7 with a 1.36 ERA, 196 innings pitched and 207 strikeouts. Shubert pitched 156.1 innings and finished with a 19-4 record and a 1.43 ERA. Longwood's Kaylynn Batten is the only Lancer to hit above .300 this season. She has set the pace with a .301 average, 27 runs scored, 49 hits, 14 doubles and 24 RBI. Pitchers Sydney Gay and Elizabeth McCarthy will be tested. Gay enters the weekend 14-15 with a 2.35 ERA and 181.1 innings pitched while McCarthy is 14-9 with a 2.75.
Prediction
If anyone knows how to go on a winning streak, it's the Vols. They had a season high 20-game winning streak during the season and looking to start another one after the loss to LSU in the SEC Tournament. Ohio State will be a strong test for Tennessee but the Vols should prevail in this regional.