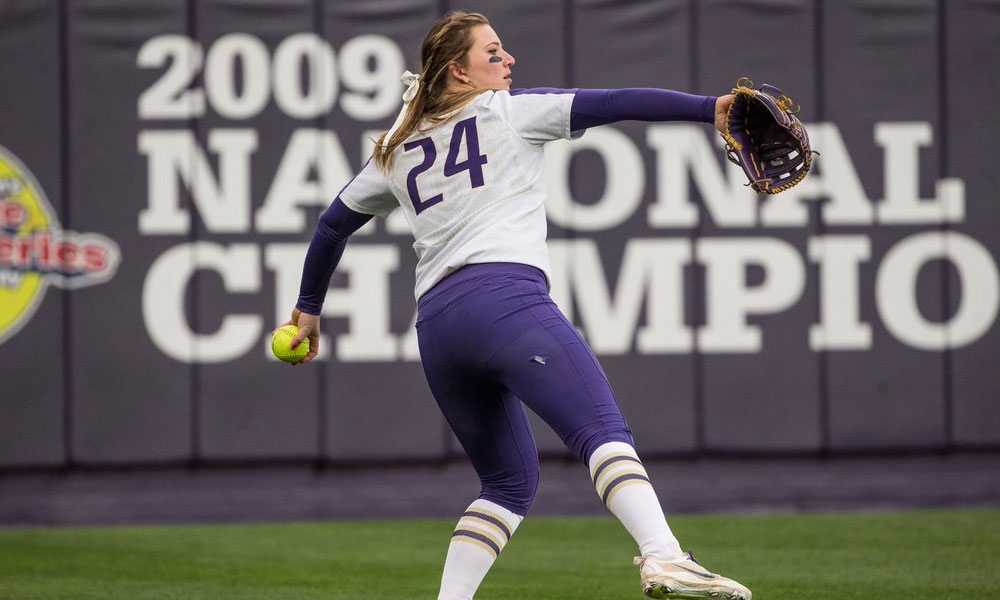 Seattle Regional
Regional host, Washington is joined by Fresno State, Michigan and Montana in the double-elimination event. The Huskies open regional play against Montana (35-22) on Friday, May 19 at 8:30 p.m. PT following the regional opener between Fresno State (34-21) and Michigan (41-11) at 6 p.m. PT. The tournament winner earns the right to advance to the NCAA Super Regional the following weekend.
Top Seed
The Huskies were named the No. 6 overall seed by the selection committee earning them their 11th Regional host in program history. Washington is making its 24th consecutive NCAA Tournament appearance (1994-2017) and has won 17 regional titles. Washington enters the weekend with a 43-11 record. Huskies. Ali Aguilar, Taran Alvelo, Casey Stangel and Sis Bates were each given PAC-12 Conference honors after their performances on the field during the 2017 season. Alvelo earned All-Pac-12 First team honors after pacing the Husky pitching staff with a 28-6 record, 170 strikeouts, and 22 complete games. Alvelo leads the conference in batter struck out looking and her 74 strikeouts in conference play were third-best while her 12 wins tied for first. Her notable wins this season include Auburn, Oklahoma, Oregon, Minnesota, and Utah. Aguilar garnered All-Pac-12 First Team and All-Defensive Team honors after boasting a .349 average, 50 runs on 52 hits and ten home runs. The native of Orangevale, Calif., has started and played in 48 games this season. She's collected 76 putouts and 98 assists as the team's starting shortstop.
Best Shot at the Upset
Michigan has the best shot at the upset in this Regional. Michigan softball is no stranger to post-season play. This will be Michigan's 23rd straight and 25th overall selection to the NCAA Softball Championship. The Wolverines are 79-13 all-time in the NCAA Regional round and have won 18 regional titles. Last season, U-M swept through its regional and super regional opposition en route to its 12th WCWS appearance. The Wolverines are led by head Coach Carol Hutchins who as of the 2017 season, is the winningest coach in NCAA softball history. Even though the offense has been down at times, Michigan brings post-season experience as well as senior leadership in the pitching circle with Megan Betsa.
Players to Watch
Michigan senior pitcher Megan Betsa enters the weekend with a 23-8 record. She holds a 1.31 ERA in 214 innings pitched and has tallied 376 strikeouts on the season. She posted a 14-2 mark in conference play with a 0.86 ERA and a Big Ten-best 191 strikeouts. She threw double-digit strikeouts in 10 of 16 starts, including a stretch of six in a row. Betsa will need to be on her game this weekend to hold back the Husky offense.
Prediction
Things could get interesting between the final two teams standing at this regional if the two teams are Washington and Michigan that is. If the two go head to head, we predict that Washington will be the team to come out on top at the end. Betsa should be able to hold off the Huskies offense the first time around, but the Michigan bats have gone quiet at times this season. Washington has been more consistent with pitching and offense combined, giving them the edge. We predict it will be a worth the watch battle.