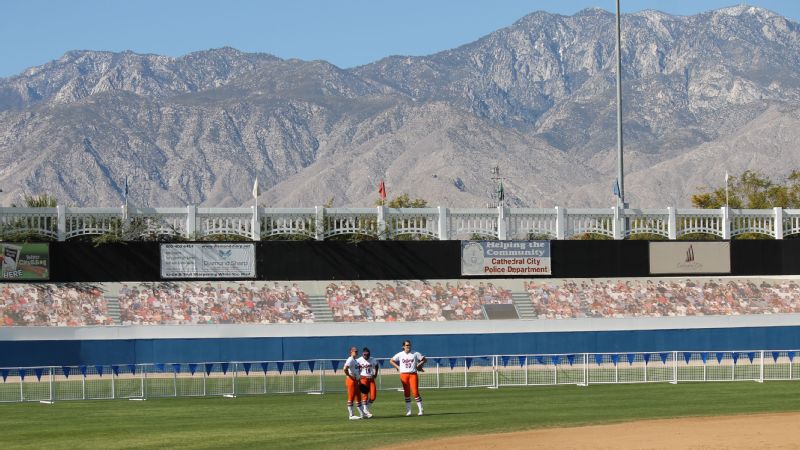 As we are getting into the college softball spirit, Mary Nutter has released the 2020 schedule and, as always, there are some pivotal matchups. Let's look at some of the games and teams you will want to keep an eye on.
Mizzou vs. Arizona, Thursday 2/20/2020
Surpassing many people's expectation in 2019 under new head coach, Larissa Anderson, the Tigers will head to the "Nutter" to test themselves against some of the best. Their first matchup against Arizona should be interesting and a great bench mark of where the Tigers are at early in the season.

Arizona lost All-American, Taylor McQuillin but welcomes Oklahoma transfer, Mariah Lopez, while returning the rest of their key pitching contributors. Lopez was looking for a place to be "ace", we can't wait to see what she does.
No one should underestimate Mizzou in this contest, they have a great opportunity to pull out a big win before conference play starts.
Oklahoma vs. Washington, Saturday 2/22/2020
A potential early preview of a Super Regional or Women's College World Series matchup, can you ask for much more in a contest?

The speed and defensive glory of Washington versus the offensive fireworks and dominate presence of Giselle Juarez in the circle for Oklahoma.

Washington lost Taran Alvelo to graduation while Oklahoma said goodbye to Sydney Romero, Shay Knighten, Caleigh Clifton and Falepolima Aviu. But both of these programs tend to simply reload, they don't need to "rebuild". It will be fun to see who moves into starting roles and delivers in big moments.
UCLA vs. USA Olympic Team, Sunday 2/23/2020
What more is there really to say about this outside of: the reigning National Champions will take on Team USA? How exciting is that? The biggest question right now is if (when) Rachel Garcia will announce she's putting her senior season on hold to prepare for the 2020 Tokyo games? Team USA is holding their selection tryouts in the coming weeks.
Florida
Keep an eye on the Gators as they are scheduled to take on Arizona, UCLA, Arizona State and Nebraska. Offensively Florida experienced a roller coaster of a season in 2019, something that surprised many. However, they got it done enough to reach the WCWS though their struggles continued in Oklahoma City and they bowed out after going 0-2. Florida is another team that will get a great feel for where they are before heading into SEC play at the Mary Nutter.

Between their freshmen class and transfer pickups, the potential for the offense to get back on track is there. FPN Top Prospect and powerhouse Julia Cottrill joins the Gators after spending the summer with USA U-19 while Michigan State transfer, Charla Echols, should provide another huge bat to the lineup.

The biggest question for Florida is how do they fill the hole left following Kelly Barnhill's graduation? Enter freshman, Rylee Trlicek, she has a decorated career and Team USA U-19 experience; if anyone can step up, it will be her.
Oregon
The Ducks' schedule includes games against Bethune Cookman, Mississippi State, Notre Dame, Idaho State, and Northwestern.

It's year two under head coach, Melyssa Lombardi, who adds five freshmen and five transfers to the 2020 roster. Terra McGowan will also be eligible for competition following her transfer from Arizona State and her denied appeal to play last season. The Ducks will have somewhat of a "new look" with all the new faces, many of whom will undoubtedly find a spot in the lineup, but should also look more comfortable in Lombardi's system as is normal after the first season of a coaching change.

We will find out a lot about the 2020 Ducks during this tournament and Oregon is another program that will greatly benefit from the test Mary Nutter presents.