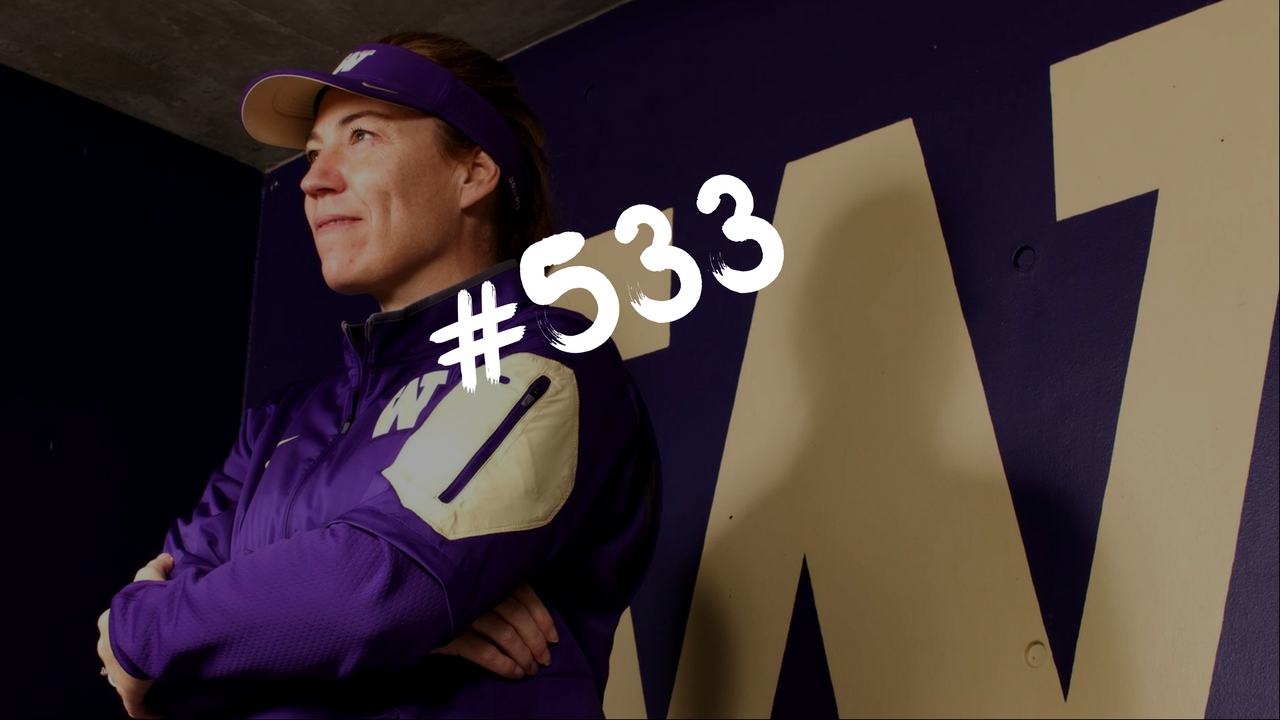 No. 8 Washington Coaching Milestone
The Huskies earned a 15-2 win over Saint Louis in the first game of their opening day doubleheader. The win was Head Coach Heather Tarr's 533rd with Washington, giving her the all-time program Wins record. Coach Tarr has won at least 30 games every season of her career and has won over 35 in eight consecutive seasons. The Huskies have been to five Women's College World Series under her leadership and were crowned National Champions in 2009. The Huskies took the second game of the doubleheader by blanking Bradley 11-0.
Seminole Offensive Explosion
No. 4 Florida State earned a pair of wins over Portland State and RV Texas State on Friday in the Bobcat Classic in San Marcos, Texas. FSU secured an 18-1 win over Portland State in the season opener and closed out the day with a 4-2 win over Texas State. The Seminoles produced an offensive explosion on opening day that recorded 15 extra-base hits, 22 total hits and 22 runs. The 18 runs scored against Portland State set a school record in runs scored in a season opener, and eight different players hit at least one extra-base hit on the day.
Michigan Pitchers Step Up
No. 16 Michigan opened the 2018 season with dominant pitching which resulted in two shutout wins. Senior Tera Blanco earned the 7-0 win in the opener against UAB, striking out four while allowing no runs on four hits and four walks. Freshman Meghan Beaubien shined in her collegiate debut, tossing a six-inning no-hitter in her first start in the 8-0 win against Georgia State. Beaubien finished with 11 strikeouts and just one walk allowed. Junior second baseman Faith Canfield went 4-for-8 on the day with a home run in each game and four RBI.
Ducks Offense Takes Flight
Oregon moved to 3-0 on the season and are averaging 10 runs per game at the Kajikawa Classic. The bats heated up once again in game three as DJ Sanders went 2-for-3 and hit two home runs and drove in four runs. Shannon Rhodes went 3-for-4 with two RBI. Pitching continues to look strong for the Ducks. Oregon has three games remaining in the Classic, with two set for Saturday against Missouri and UTEP.
Gator Pitcher's Combine for One-Hitter
The No. 2 Florida softball team opened the 2018 season with a 9-0 victory over Illinois State Friday afternoon at the USF Softball Stadium. Senior Aleshia Ocasio combined with sophomore Katie Chronister and junior Kelly Barnhill in the circle to hurl the program's 23rd combined one-hitter. Ocasio was in complete control against the Redbirds throughout her five innings of work. The 2016 NFCA All-American was perfect as she didn't allow a single runner to reach base and went on to finish her night with eight strikeouts over 63 total pitches. The Gators return to the diamond on Saturday in a doubleheader vs. Michigan and Georgia State.
Bonus
Oklahoma State Tops No. 6 Arizona
Oklahoma State picked up its second win over a top-10 opponent during head coach Kenny Gajewski's tenure beating No. 6 Arizona 9-4 Friday at the Kajikawa Classic. Madi Sue Montgomery had a big game taking two over the fence while recording five RBI's. Senior Emmie Robertson secured the win going all seven innings allowing four earned runs on six hits.