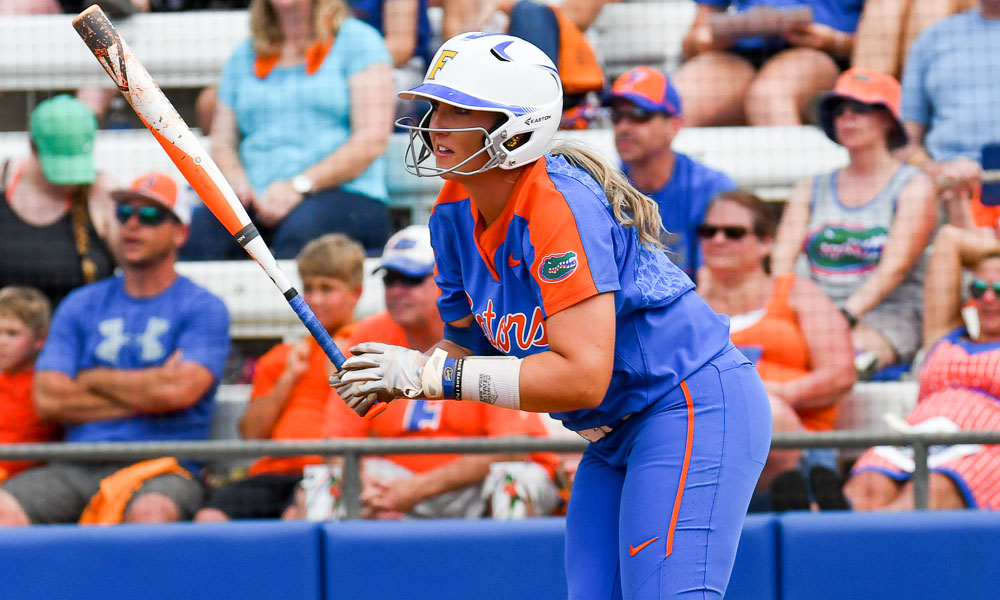 The 2018 College Softball season kicks off this weekend. Below are five things that stand out to Fastpitch News on the upcoming weekend schedule.
Puerto Vallarta College Challenge
Nine high-caliber softball programs will be kicking off play in Mexico over the next two weekends. Among the teams are five who earned berths to the 2017 NCAA Tournament. Oregon (47-6) earned the overall No. 3 seed and Ole Miss (40-18) was No. 12, James Madison (50-6), Louisiana Tech (37-22) and Texas (31-24) also made the 64-team field; Nevada (28-23) made the cut for the inaugural NISC. Also joining the tournament are Long Beach State, Houston, and Rutgers. The tournament is broken up into two weekends of play. Weekend one will host matchups between JMU, LA Tech, Long Beach State, and Nevada.
Kajikawa Classic
The Kajikawa Classic is loaded with talent and kicks off Thursday, February 8th and goes through Sunday, February 11th. The tournament is made up of powerhouse teams from the SEC, Big Ten, and Big 12. Teams to keep an eye on include; Tennessee, who went (48-12) in 2017 and return five players who earned SEC postseason honors a year ago and also brings back eight of its top 10 hitters from 2017. BYU will also be stepping on the playing field in Tempe this weekend. The Cougars went (46-13) in 2017 and can be expected to return with exceptional hitting. Mizzou will be another team catching attention opening weekend, just two weeks after the abrupt dismissal of head coach Ehren Earleywine. Will the Tigers be prepared to take the field?
UNLV SportCo Kickoff Classic
Six teams will be heading to Las Vegas for their opening weekend of play at the UNLV SportCo Kickoff Classic. The teams include UNLV, Minnesota, North Dakota State, Creighton, Utah Valley, and Southern Utah. Minnesota is kicking off the 2018 season under new head coach Jamie Trachsel. The Gophers went (56-5) in 2017 and will look to have another history-making season. A matchup to watch for from Vegas: Minnesota vs. North Dakota State. Coach Trachsel was a member of the Bison coaching staff for 14 seasons and served the last six as co-head coach with Darren Mueller. The two teams go head to head on Saturday, February 10th and will meet again later on in the regular season for a midweek doubleheader.
USF-Wilson Demarini Tournament
Two teams to keep an eye on this weekend in Tampa are the Florida Gators and the Michigan Wolverines. The Gators, who were runners-up in the WCWS last season, return five starters who earned All-SEC first team honors, including pitcher Kelly Barnhill, who was crowned the 2017 USA Softball Collegiate National Player of the Year. The Wolverines will be looking to bounce back from a rare 2017 season where they did not win a Big Ten Championship or make the trip to Oklahoma City for the Women's College World Series. Michigan also graduated three-year pitcher Megan Betsa, which raises questions on who will command the mound in 2018? One thing is for certain, with softball's winningest head coach Carol Hutchins leading the way, the Wolverines can be expected to bounce back. For the first time in a long time, Michigan will be young and will rely on freshmen, including a highly recruited incoming pitcher. Florida and Michigan face off on Saturday, February 10th.
Jaclyn Foundation Invitational
The newest softball tournament will include eight teams from five different conferences. The teams making their way to Winter Springs, Florida on opening weekend are Louisville, North Carolina, UCF, South Alabama, North Florida, Illinois, Butler, and Providence. The games will all take place at Soldier's Creek Park. The tournament is hosted by UCF and The Friends of Jaclyn Foundation; whose mission is to raise awareness and improve the quality of life for children battling pediatric brain tumors and other childhood cancers through teams, clubs, and community groups. The Invitational is set to kick off Friday, February 9th-11th.