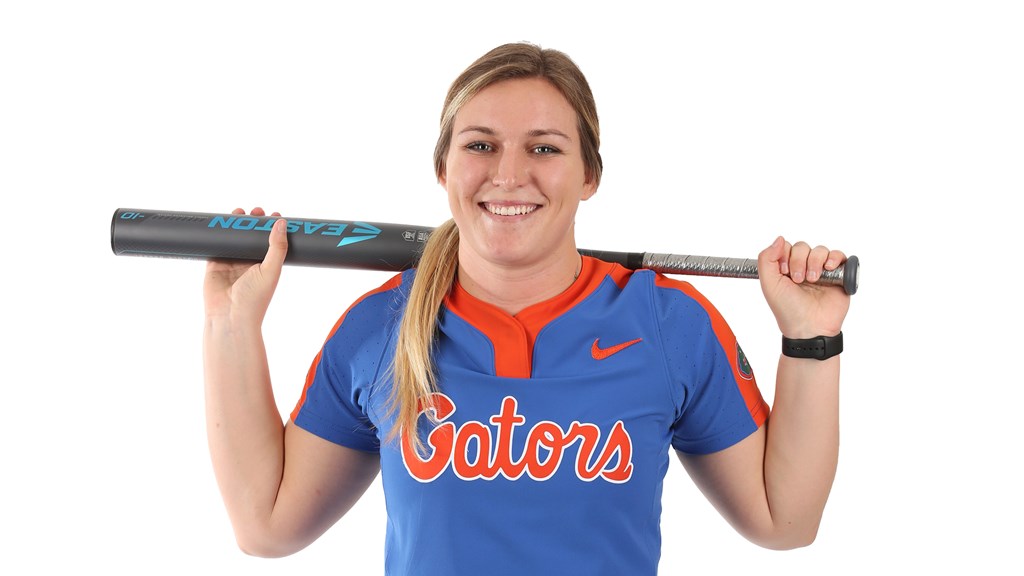 The volume of transferring student-athletes was the biggest story of the offseason that has continuing to draw eyes through the opening weeks of NCAA DI softball. Let's take a closer look at how it's all played out so far for some of the most impacted programs.
1. ASU
The Sundevils experienced a large amount of turn over from the 2018 WCWS roster to the squad taking the field in 2019, most notably All-American pitcher Giselle Juarez and freshman All Pac-12 selection, Danielle Gibson. Juarez left for Oklahoma and Gibson landed in Arkansas. While it's still early in the season, ASU is feeling the impact of losing players, especially Juarez. Currently holding an 8-4 record, pitching and defense seems to be the biggest weakness for ASU right now. Sam Mejia (a transfer from Fresno State) leads the pitching staff with a 2.36 ERA and 24 strike outs over 32.2 innings of work. Another mainstay presence in the circle is Long Beach State transfer, Cielo Meza. In only 18.2 innings she holds a 5.62 ERA with 18 strike outs and arguably needs to be better for the Sundevils to continue a successful 2019 campaign.
Offensively ASU is performing well. Collectively they are .369 with four hitters over .400, have recorded 16 home runs, and 48 walks. It's worth noting they also have 49 strike outs themselves so they need to work on bettering that. It could be a season where the Sundevils need to out slug their way to victories over relying on the dominate presence of Juarez.
2. Florida
The Gators welcomed Minnesota transfer and two-time all-american, Kendyl Lindaman earlier this winter. Going into a season where question marks existed around the Florida line up following the graduation of impact players, Lindaman was a welcomed and needed addition. She is currently hitting .389 with seven RBIs, one home run five walks, and a .500 on base percentage. Not only does Lindaman bring an experienced, posed, and dangerous bat to the lineup she has the maturity and ability to step into this lineup and execute her role.
3. Louisiana
The Ragin' Cajuns are off and running with an 11-0 start to the 2019 season. This effort has largely been lead by transfers to the Louisiana program. Raina O'Neal leads the way with a .471 batting average, 11 RBIs, three doubles, and two home runs. She is a transfer from Texas Tech who sat out of the 2018 season. Bailey Curry (Toledo) is next with a .458 batting average with 10 RBIs, one home run, eight wlks, an a .594 on base percentage. Another big transfer is Sarah Hudek from Texas A&M who is currently fifth on to team in batting average hitting .370. Hudek has nine RBIs, two home runs, one triple, and six walks. Collectively the Cajuns are hitting .370 while their pitching staff has a combined ERA of 0.73 through 67 innings of game play.
The Cajun's are looking strong and offensively powerful especially with the help of the transfer players the program has picked up.
4. Minnesota
The loss of Kendyl Lindaman following the graduation of three impact offensive players left a ton of questions in the Gophers' lineup and offensive production for one of the nation's best hitting programs in recent years. Enter Hope Brander, a transfer from Oregon State. While Minnesota is still trying to find consistency and answers for the bottom of the lineup Brander has helped fill a hole at the top of the lineup. Does she completely replace Lindaman? No, no one and no program "just" replaces a player like Lindaman but she's doing a pretty great job. She's hitting .409 with three home runs, a team leading 22 RBIs, four doubles, and an on base percentage of .519. Without the addition of Brander the Gophers are in a completely different situation and are much weaker offensively.
5. Oklahoma
Most notably Oklahoma added Giselle Juarez from ASU and Shannon Saile from FIU this offseason on the heels of graduating both Paige Parker and Paige Lowery. It appears that Saile and Juarez may still be getting settled and luckily returner, Mariah Lopez, is throwing well but adding these two arms is huge for OU as they still have a pitching staff and don't have to put it all on Lopez.
It will be interesting to see how Saile progresses as she's had some shorter outings and learns to compete with the country's best day in and day out. Luckily, Oklahoma is so good at the plate it provides their pitching staff time to grow and leeway to make some mistakes here and there.
6. Oregon
Despite all the challenges, the Ducks are winning! The biggest addition to the roster is Jordan Dail from Virginia. She has been an absolute work horse for Oregon holding a 2.33 ERA through 51 inings of work with 57 strike outs and a 6-0 record. It's been fun to watch.
Oregon has a lot left to figure out and will continue to have ups and downs throughout the season as they are young and somewhat inexperienced but we're enjoying watching it unfold. And keep an eye on Dail, she is impressive.
7. Texas A&M
A story that may have flown a little bit under the radar due to other stories consuming the headlines, Texas A&M continued to lose a number of student-athletes to either transferring or leaving softball in the offseason and it has resulting in a shaky start to 2019. Most notably include Samantha Show (Oklahoma State) and Sarah Hudek (Louisana). Are they 8-3? Yes, but of those games only a few of them have been true tests and none have been against Top 25 programs like they will face in SEC play.
8. Virginia Tech
The Hokies are currently enjoying a 10-0 record thanks in part to a new coaching staff as well as a handful of transfers. Alex Velazquez (Minnesota) is hitting .42 with two doubles, four RBI, and eight walks and Maddie Banks is hitting .368 in 19 at bats. Keep an eye on Va Tech, it should be an excited program to watch as they continue to grow and develop under Pete D'Amour.