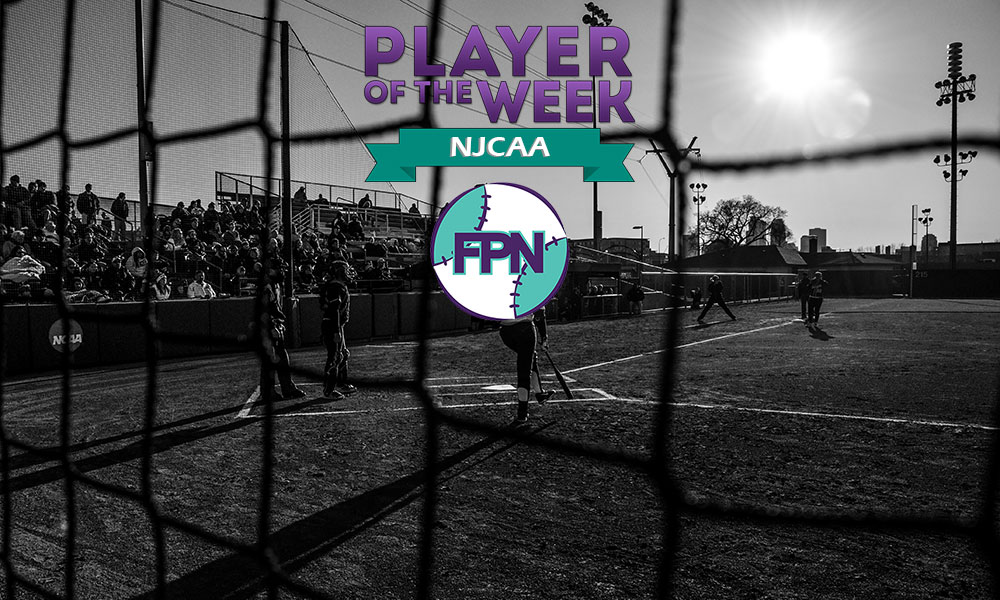 Fastpitch News has released its March 6, 2017, Players of the week awards for the NJCAA. FPN does accept weekly nominations. All nominations will be considered and are due each Monday by 3:00 pm eastern time. Please submit to rankings@fastpitchnews.com for review.

Elisa Favela
Bossier Parish
Elisa Favela had a hot bat in the six games she played this past weekend. Favela went 14-for-24 or a .583 average. She posted 16 RBI helped by the seven home runs she hit. Favela also scored seven runs. It was an impressive weekend.

Monique Ashley
Seward County
Monique Ashley went 2-0 this past weekend with 22 strikeouts over 14 innings of work. She ended the weekend with a 1.00 ERA and only allowed two walk walks and just six hits. She is now 12-1 on the season with 90 strikeouts.