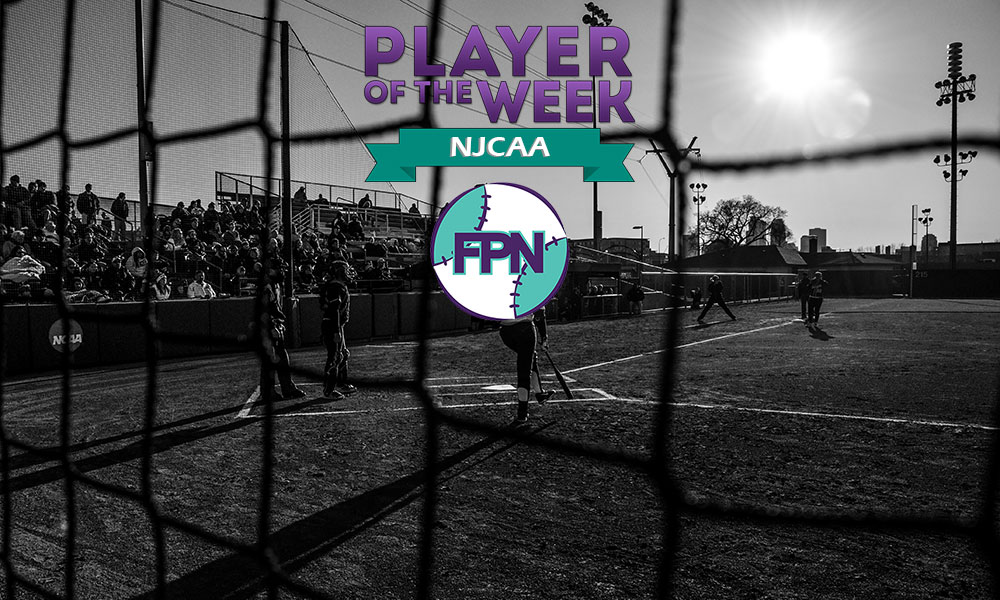 Fastpitch News has released its April 25, 2017, NJCAA Players of the week awards. All nominations will be considered and are due each Monday by 3:00 pm eastern time. Please submit to rankings@fastpitchnews.com for review.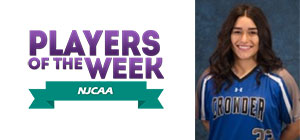 Paige Mendoza
Crowder
Mendoza played in three games this past week going 6-for-7. That was good for a .857 average. She also scored five runs. Currently, she ranks in the top 10 in four different categories nationally. That would be batting average (2nd), on-base (7th), hits (8th) and doubles (4th).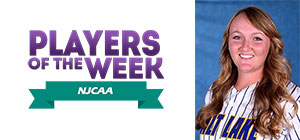 Addie Jensen
Salt Lake Community College
Jensen went 2-0 this past week and threw a no-hitter on April 22, 2017, against Snow. Over 11 innings she had 13 strikeouts and allowed just one earned run. She now moves to 18-0 on the season with 119 strikeouts and a 1.99 ERA.