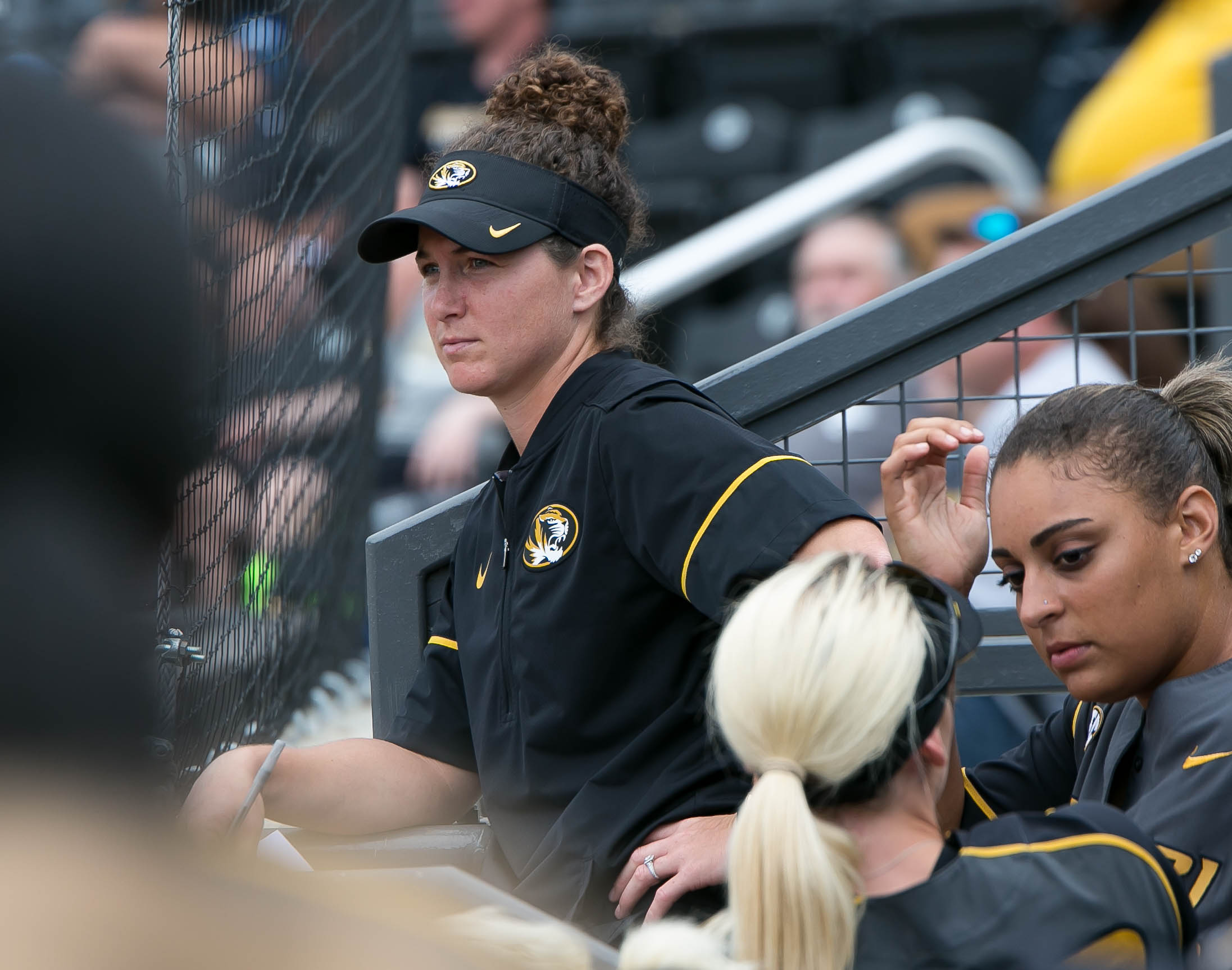 Missouri announced on Monday that Tigers Assistant coach Gina Fogue would be the Interim Head Coach for the 2018 season. Fogue takes over for Ehren Earleywine who was fired on Friday.
Fogue played for Earleywine and was a three-time First-Team Academic All-Big 12 selection and was part of two Tigers Women's College World Series teams during her career from 2007-2010.
Fogue has been part of the Missouri softball staff since 2011, she served two seasons as the program's Director of Operations until being promoted to an on-field coaching position on July 8, 2013, where she has coached the Tiger outfielders and served as the team's base-runners coach. In four seasons as an assistant coach, the Tigers reached the NCAA Tournament each year and advanced to a pair of NCAA Super Regionals.
"Gina has had a tremendous amount of responsibility for practice and game management decisions over the past four seasons which have greatly contributed to Mizzou's success, and we believe it was in the best interest of our student-athletes to have her serve as our Interim Head Coach for the upcoming season," Missouri Athletic Director Jim Sterk said in press release. "As a Mizzou alum, who played on a pair of Women's College World Series teams during her career, she loves Mizzou and has proven to be a fierce competitor."
Second-year Assistant Coach Adam LaLonde will continue in his role in 2018 with an interim assistant coach expected to be named soon.
Missouri opens the 2018 season with Fogue running the program on February 8 at the Kajikawa Classic in Tempe, Ariz., against San Jose State. The Tigers are the host for 2018 SEC Tournament in May.