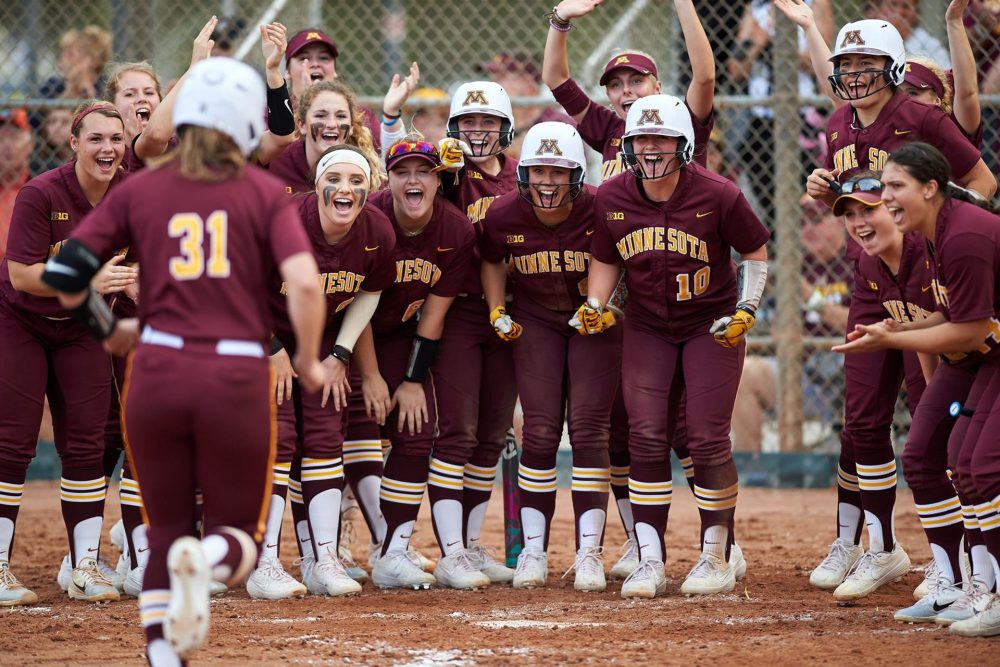 1. Mizzou v. Alabama
SEC play is underway and one of the matchups we're most excited about is Mizzou versus Alabama in Tuscaloosa. Mizzou comes into the weekend with a 11-7 record, batting .333 as a team, and the pitching staff comprised of six arms currently holds a 2.03 ERA. Larissa Anderson's squad has played a tougher pre-conference schedule which should serve them well into SEC play.

Alabama enters conference play as the last remaining undefeated program in the nation with a 22-0 record, batting .300 collectively, and a staff ERA of 1.53. What should be the most interested aspect of this first series is Alabama has been far less challenged than Mizzou. The Tide have survived tough games versus Arizona and Minnesota but outside of that the non-conference schedule has been pretty weak to this point.

The Tigers and the Tide matchup pretty well with each other and at least two of these games should be tight contests.

2. Minnesota v. Texas
Texas hosts Minnesota and Texas Southern this weekend. The Gophers will square off against the Longhorns three times in a trio of crucial games. Minnesota enters the weekend with a 11-6 record after a weekend where ace Amber Fiser was named FPN and NFCA National Pitcher of the Week and the Gophers finally broke through and picked up their first top 25 win over JMU in a handful of tries.

Texas and Minnesota match up pretty well with a slight offensive advantage going to Texas. Expect to see close games that could go either way. The key to victory for Texas will be the depth of the bullpen while the key for the Gophers will be stringing together timely hits to drive home runs against tough pitching. Both areas have been an Achilles heel for each program throughout the opening weeks of this 2019 season.

If Minnesota can grab a couple of wins it will be huge for their post season resume and RPI stability.

3. Oklahoma State v. Oregon
Another exciting three game series between two well matched teams will take place in Eugene this weekend. Oregon and Oklahoma State have had a mixed bag of results during this first month of the season but both are talented and have similar strengths and weaknesses. Oregon should have the slight edge as they will be playing in front of their veracious fan base. It will definitely be one worth keeping an eye on.

4 . Arizona v. Florida State
A rare three game matchup between Arizona and FSU is sure to delight as two of the nation's best square off for three games this weekend in Tucson! Yet another pair of teams that is very evenly matched this trio of games isn't one to miss.

The biggest key to success for the Noles will be FSU's bullpen and how successful they can be in support of King while Arizona will need to maintain even consistency throughout the weekend as that has been hit or miss for the Wildcats.