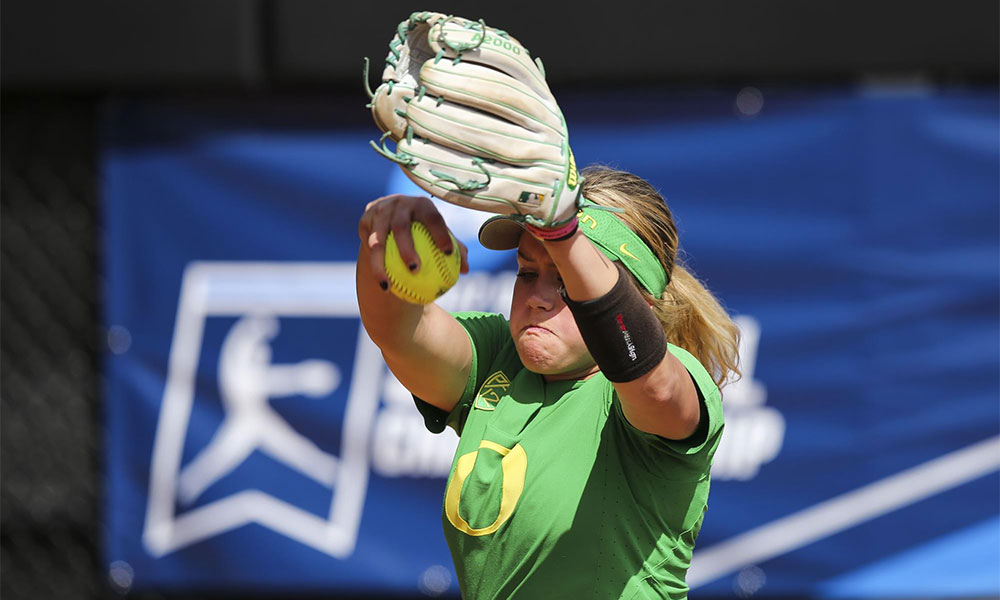 The age of a softball team having a workhorse ace pitcher seems to be coming to a close. Many teams all across the country at every level are finding success in pitching by a staff. Sure, most teams will have a number one or ace pitcher on their staff, but these pitchers will share the mound with one or even two more pitchers throughout the season.
Pitching by committee or by a staff is becoming quite common in the game of softball today and it is proven to be effective. With the advancements in bat technologies and hitting in general, especially at the higher levels, making a pitching change after the starting pitcher has completed one or two rounds through the order is beneficial.
The job or goal of any starting pitcher should be to make it through the order once. If they are able to do this without many base runners, they should be able to get through two or three innings if they do their job. If that starting pitcher saved her junk or off-speed pitches such as a change up for the second time through, she will likely make it through four to five innings. At the higher levels, this is about three-fourths of the game which would be a great outing.
If the starting pitcher can make it through five innings, the relief pitcher has just six outs to focus on. A relief pitcher isn't always going to be a flame throwing pitcher, however, if you have one on staff, this may be a great role for that pitcher to fill. Whoever comes in to relieve a starting pitcher should be someone who compliments that pitcher. If the relief pitcher is too similar to the starting pitcher, this may not be beneficial because the offensive team will have already seen something similar their first few times through the order.
The role of the closer is simple. Their job is to close the door and secure the remaining outs. If you tuned into this year's Women's College World Series many teams used multiple pitchers throughout the games. They had to, the hitting at the college level has become too good. The Oklahoma Sooners pitched by staff all season and especially at the end. They even used their flame-throwing closer as a starter and brought in their usual starter as a closer to give Florida a different look. Pitching is all about keeping the hitters off-balanced, throwing strikes, and recording outs.
Pitching by staff benefits all pitchers on the staff as well as the team as a whole. When a staff is used, starting pitchers don't have to go through the order a third time and they only have to worry about throwing four to five innings on the day. Sometimes seven innings can seem like a marathon and when pitchers know they have their reliever ready, they will exert all of their energy into their expected innings, rather than conserving it to last a whole game. Using multiple pitchers also keeps the hitters off-balance and limits their ability to adjust. Pitchers will also be more fresh and last longer into the season because they will throw fewer innings. Teams who have more than one dominant pitchers and if used strategically will be the ones who are standing on the podium at the end of the season.