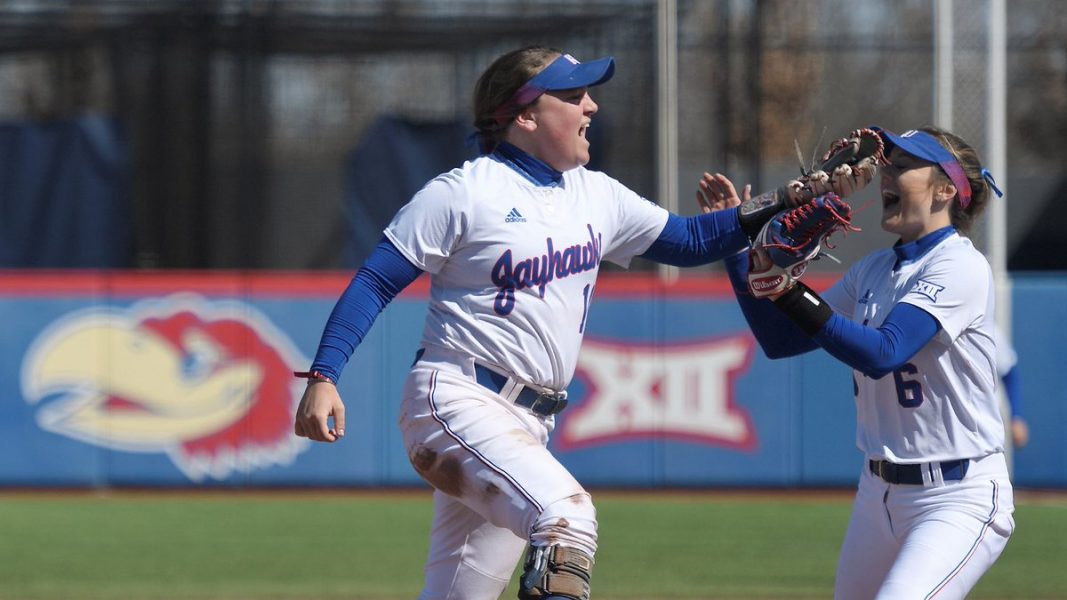 Illinois at Nebraska
The young pitching staff of Nebraska squared off against the hot hitting and conference leading Illinois offense in a series that surprised many. Nebraska won the weekend defeating the Illini in games one and three. Lindsey Walljasper pitched a gem in the first game allowing only two earned runs through a full seven innings of work. While Alyvia Simmons, Samantha Owens, Peyton Glatter, and Tristen Edwards were particularly strong at the plate. This kind of weekend can be monumental for a young team like the Huskers have this season and help carry them to more wins and stronger play through the rest of the conference season. Also, keep an eye on Walljasper, there is a ton of talent there with a high ceiling of potential.

Notre Dame at Syracuse
Syracuse appeared to finally break through for the first time this season taking the series from Notre Dame, 2-1. The "Orange's" Alexa Romero picked up both victories to improve to 9-5 on the season. In game one she only allowed one earned run through six innings of work and struck out 12 batters over both outings. From there, the Syracuse offense purely battled while the defense played a near spotless weekend. Alicia Hansen, Alex Acevedo, Gabby Teran, and Toni Martin were consistent and strong for Syracuse the entire weekend.

No. 8 Florida at No. 17 Ole Miss
Questions continue to surround Florida as the offensive remains a work in progress but Ole Miss played a great weekend of ball and just made the SEC championship race very interesting defeating the Gators twice including an eight inning walk-off grand slam and going 15 innings in game one. Brittany Finney picked up both wins for the Rebels thought Molly Jacobsen did a lot of the heavy lifting and pitched pretty well, including throwing 10 innings in that 15 inning brawl. Standout performers include Kylan Becker and Abbey Latham. Keep an eye on Ole Miss, they appear to be hitting their stride and playing really strong softball right now.

Baylor at Kansas
While it is a down year for Baylor, do not take anything way from the Kansas Jayhawks and their efforts this past weekend. It is the first time since 2014 the Jayhawks have claimed a Big 12 opening weekend series victory. It was a bit of a slug fest, a little ugly at moments, and all around a pretty gritty weekend. Jennifer Marwitz, Miranda Rodriguez, Brittany Jackson, and Emily Bermel were strong for Kansas offensively while the Jayhawk pitchers all got in on the action.

Oregon at Stanford
If you didn't following along with this series, you missed out! A back-and-fourth battle, Stanford claimed their second Pac-12 series victory in as many weekends. Prior, the Cardinal had not won a Pac-12 series since May 2013. It wasn't always pretty but Stanford battled and often battled back, lead by junior Teaghan Cowles. Most notably, Oregon jumped out to an early 5-0 lead through the first three innings of the rubber match but Stanford managed an impressive comeback. Emily Klingaman, Hannah Howell, Emily Young, and Emily Schultz were also good at the plate while Carolyn Lee and Kiana Pancino pitched by committee to secure the pair of wins.

No. 19 Oklahoma State at No. 10 Texas
If you're not following the Big 12 this season you should be! It may be one of the most exciting and unpredictable conferences this season which is just fun for any fan to follow. The Cowgirls and Longhorns series did not disappoint! The biggest surprise was Oklahoma State's 8-0 five inning run-rule victory beating freshman star, Shealyn O'Leary. Samantha Show also impressed shutting out the powerful Texas offense in game one. Then in game three Texas struck back to pick up the win and avoid the sweeps in another fun, close, back-and-fourth contest. It had the air of post-season and that couldn't be more exciting both this season and in the years to come.