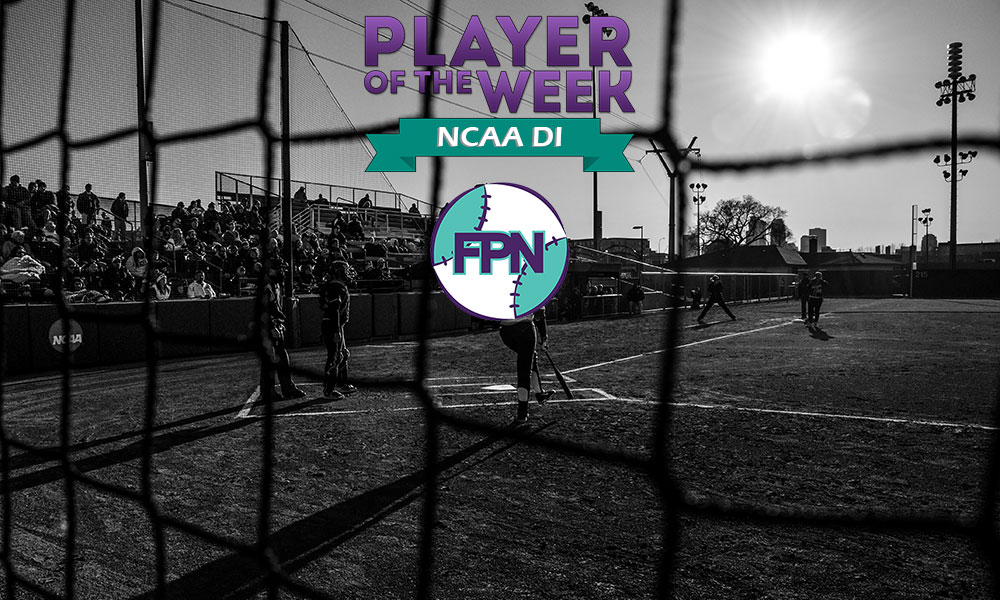 Fastpitch News has released its May 9, 2017, NCAA DI Players of the week awards. All nominations will be considered and are due each Monday by 3:00 pm eastern time. Please submit to rankings@fastpitchnews.com for review. This will be the last week for our awards, next up will be our tournament awards and All-American Teams.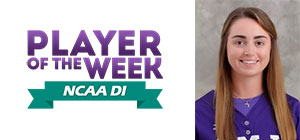 Taylor Newton
James Madison
Newton led JMU at the plate over the series going 6-for-9 for a .667 average while scoring a team-high six runs. She knocked three extra-base hits with one double and two home runs for a 1.444 slugging percentage with four RBIs. Newton also drew two walks over the weekend to garner a .727 on-base percentage.
Abby Rameriz (Michigan): Rameriz went 7-for-11 with seven RBIs as Michigan displayed some serious firepower against Rutgers this past week. She also added eight runs and walked three times in three games.
Kristin Hallam (Hofstra): The freshman batted 7-for-9 (.778) over a three-game series at Drexel and extended her hitting streak to 14 games overall. She smacked two triples, one double, a pair of walks, and also scored five runs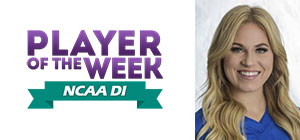 McKenna Bull
BYU
Bull now has 52-straight scoreless innings pitched after four games played last week, earning three wins en route to a fourth-straight WCC championship. In a non-conference matchup against Grand Canyon at home, Bull threw nine strikeouts in a complete game shutout. In the series opener at Santa Clara, she threw another complete game, throwing six strikeouts in the process. The second game against the Broncos saw Bull coming in relief, picking up the win in a 3-1 victory. Over the week, she totaled 17 strikeouts with just one walk in 15.1 innings pitched.
Megan Good (James Madison): Good notched all three victories over Elon to improve to 34-1 over the regular-season, setting JMU's single-season wins record. The right-hander had a flawless 0.00 ERA as she allowed just two unearned runs to score over 17.0 innings of work. Good allowed nine hits while striking out 11 to bring her season total to 244, a single-season record.
Delanie Gourley (Florida): Gourley secured three wins this past week. In 9.1 innings of work, she allowed just nine just six hits and zero earned runs. In the three games, she struck out 26 walking just three.