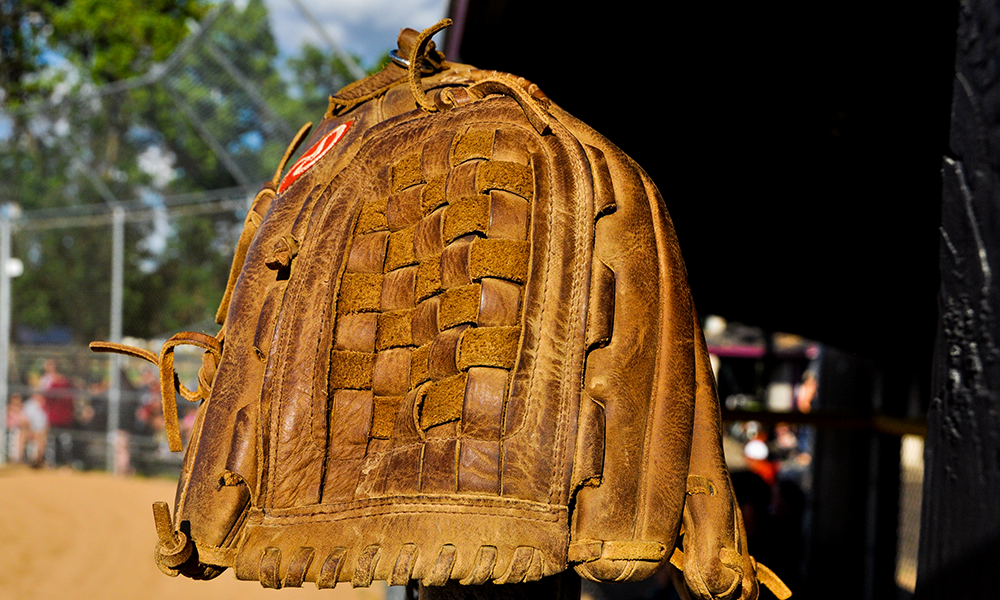 Happy Holidays to all of our FPN readers! The Holiday season is a great time to gift and break in new softball equipment. It is common for softball players to go through a new glove every two to three years depending on the quality of the glove and how it is taken care of. If your player is moving up in the younger age groups to the bigger ball, chances are she will need a new glove.
Glove maintenance is extremely important, as the glove plays a vital role on the defensive side of the game. It will be difficult for fielders to field and catch balls with a glove that is hardly broken in, or with a glove that isn't properly taken care of. Softball players at any age need to understand that if you take care of your glove, your glove will take care of you.
Below are three easy ways to break in a new softball glove and two additional bonus ways to properly take care of and maintain a glove's lifespan.
Shape the Glove – It's important that players work on shaping their new glove themselves. If the new glove is real leather, the glove will be stiff and hard to work with for the first few weeks. Players should start by putting on their new glove a few times a day and work on shaping and bending the new leather with their hand inside the glove. It's critical that the athlete who will be wearing the glove works on shaping it to their liking since it will be their hand wearing the glove when it loosens up and is ready for use.
Play Catch – Once the glove has some shape and the player's hand is cozy inside, start by playing catch with yourself. This could include throwing the ball into the glove from a seated or standing position and then working on throwing yourself stationary pop flies. A new leather glove is going to be stiff and sometimes the younger players will build more confidence and become more familiar with their glove if they take some time with it first. Once a player feels comfortable and the glove loosens up, play catch with a teammate, parent or coach. Even if the glove isn't practice ready, it is encouraged to use the new glove for the throwing warm up.
Wrap Glove When Not Used – This is extremely important for new gloves and will help them hold the shape. Once you are done with your glove for the day, put a 12" softball inside the glove, bend the glove around the ball, and then wrap something tight around the glove to hold everything in place. Shoelaces, headbands, or glove wraps serve as sturdy wrap materials.
Store Indoors in the Winter – This is a tip for all of your softball equipment, especially gloves and bats. Be sure to store your gloves, especially new, at room temperature in the winter. It's easy to throw gloves into buckets and bags and leave them in cars during the winter months. Don't do it! New gloves that are in the process of being broken in should be kept at room temperatures. This will aid in breaking in the leather and prevent wearing and aging it.
Always Keep a Ball Inside – Players have been told this from an early age that they should always keep a ball inside their glove when it's not being used. It's important always to keep a ball in the glove because it helps the glove hold its shape. Players who fail to properly store their glove, over time, their glove will flatten out and it will be difficult to field and catch routine balls. Always keep in mind, that if you take care of your glove, your glove will take care of you!