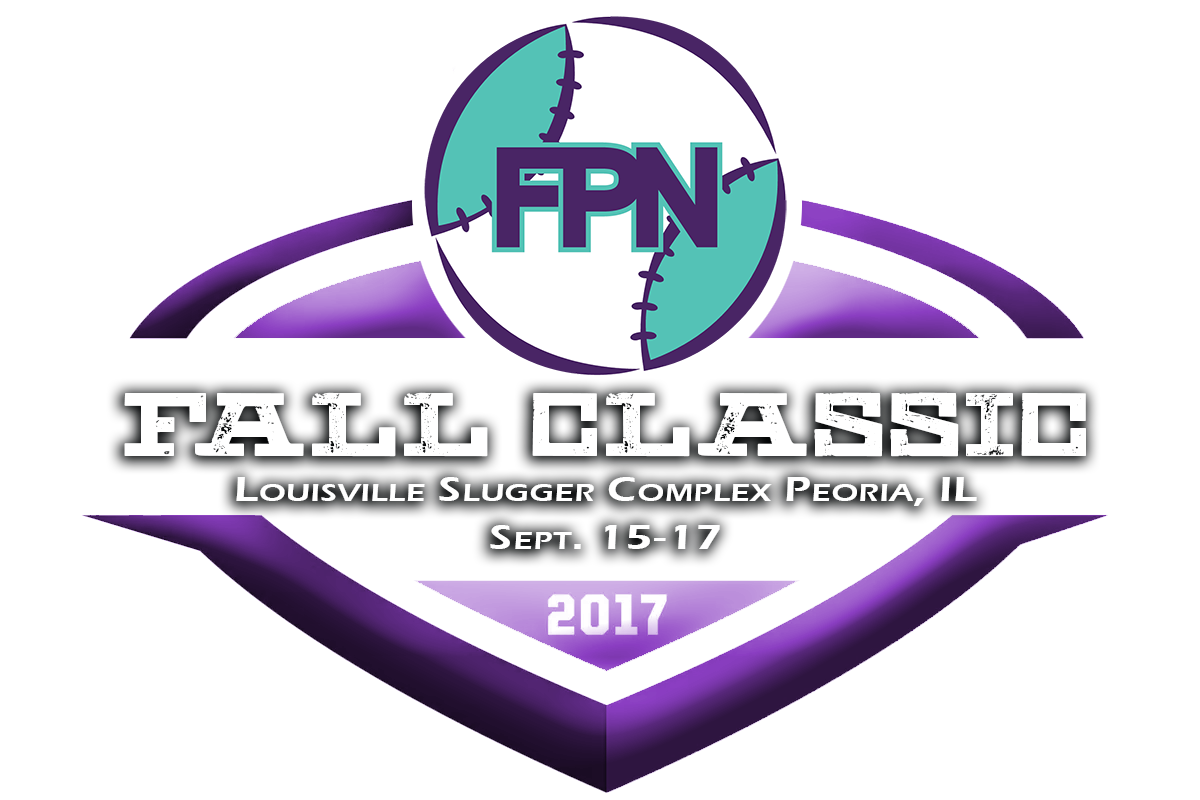 The fall softball season is about to be in full swing across the country. Many teams will be coming together for the first time after tryouts and being placed on a team. Traveling teams will participate in league tournaments which will lead to a state qualifier and a state tournament. Club teams will scatter a few local league games around their fall travel tournament and showcase schedule. One tournament every club team is going to want to attend is the FPN Fall Classic at the Louisville Slugger Complex in Peoria, Illinois.
The FPN Fall Classic is taking place on September 15-17th of 2017. This tournament is unlike any of the others going on this fall. Below are five reasons why teams should attend and participate in the FPN Fall Classic.
2 Divisions: The format of the FPN Fall Classic will have two divisions, a 14U and a 16U/18U. Only sixteen teams will make up each Division. FPN decided to keep the tournament numbers small to ensure competitive games in an intimate setting. Often times, large tournaments with many teams in attendance become unorganized and chaotic. By keeping the FPN Fall Classic numbers small, teams will be able to utilize warm up space and get the most out of the Louisville Slugger Complex atmosphere.
7 Inning Games: The FPN fall classic will play full seven inning games! Each team is also guaranteed seven games over the course of the weekend. Many fall tournaments across the country play games that are on a time limit. Often times, teams pay a great deal of money for four to five inning games due to time running out. This can be frustrating for teams who travel out of state to these tournaments. FPN believes in playing full seven inning games to replicate what can be expected at the high school and college levels.
Location: The Louisville Slugger Complex in Peoria, IL will be hosting the FPN Fall Classic. For those not familiar with the Louisville Slugger Complex, the complex is made up of 10 synthetic outdoor fields and is located about 10 minutes from the Peoria airport. This state of the art complex has bullpens at every field, batting cages, a full sound system for announcements and play by play, field lighting for night games, and excellent spectator views. The Louisville Sports Complex is every softball player's dream complex, Google pictures if you don't believe us!
Exposure: The Fastpitch News team will be at the FPN Fall Classic covering the event. Our team is made up of writers, photographers, and broadcasters who will cover each individual team participating in the Classic. Receiving national media coverage is something that will benefit each team and program who participate in the classic. The event will be covered on the FPN website, social media pages, and our In the Circle Podcast.
Opportunity: The FPN Fall Classic in Peoria, IL is a great opportunity for teams to come together, play competitive softball at an incredible location, and get free media coverage. Teams will be guaranteed 7 games for the Classic, all being a FULL 7 innings! This event will be FPN's first of many more to come. Don't miss out, more information regarding the FPN Fall Classic can be found at: http://fastpitchnews.com/fpn-fall-classic.