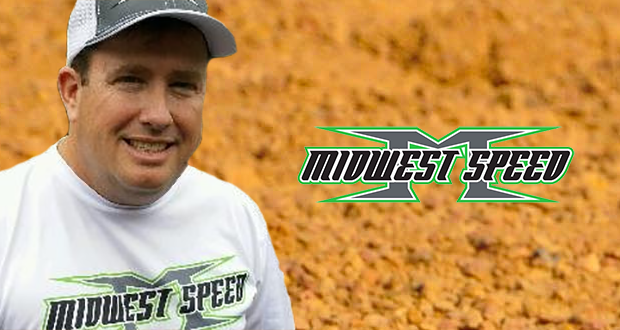 Coach Sean Hall has become a household name in Minnesota and parts of Wisconsin over the years. A multi-sport coach, Sean has led 123 different softball teams, 66 basketball teams, and 33 soccer teams. Currently, his main focus has been on coaching softball. As 2017 approaches, Sean Hall is coming up on his 30th year of being a softball head coach.
Sean Hall was the mastermind of the Minnesota Sting club franchise along with Steve Snedeker, which they started in 2004. At the time, the Sting was the second club team to enter Minnesota. The only other club team that had been established at the time was the Minnesota Irish. Sean had the opportunity to coach one of the Irish club teams and was impressed with the elite players who were brought together from different parts of the state. "I was fascinated by the building a team process and thought I could do a great job of finding talented players that would want to play for me," said Sean.
In 2008, Sean Hall led his 18U Sting team to a second place finish at ASA Nationals in Moline, Illinois. This was the highest place finish by any Minnesota club softball team ever to this day at ASA Nationals. "That team was the best team I have ever coached," recalled Sean. "This was also the tournament where two coaches passed away due to heart attacks while their teams were playing." Sean's Minnesota Sting team was matched up against the Lemont Rockers in the Championship game. The Rockers lost their coach to a heart attack while he was coaching third base earlier in the week. The Rockers came out on top, a storybook tribute to their fallen coach.
In 2015, Sean separated from the Sting and joined forces with Nat Wagner, who led another club program called the Minnesota Renegades. The Renegades were the third club program to be established in Minnesota, shortly after the birth of the Sting. Together, Sean Hall and Nat Wagner created a new club program, the Midwest Speed. "I recognized Nat Wagner as one of the best fundamental teachers of the game and realized he was doing that better than anyone. We knew that if we combined the things the Sting was doing well with the Renegades strengths we could create a program that could compete well on a national scale on a consistent basis" explained Sean when asked what drove the change.
Since the Speed began, Sean Hall has settled into his role as the Director of the program along with Jeremy Chell. Nat Wagner is currently the Director of Player Development of the programs 13U Speed teams. The Midwest Speed has teams in every age group from 14U to 18U. Wagner serves an important role in the developmental age groups which include the 10U and 12U players. Minnesota doesn't support club ball until players are 14U eligible. Sean believes the developmental programs are what set the Speed apart from the booming club programs in Minnesota. They also recently opened an 11,600 square foot indoor facility so their players can train and practice seven days a week without having to compete for space. Limited indoor space is a recurring problem for softball players in Minnesota due to the winter months.
The Midwest Speed operates as one of the top Fastpitch Club organizations in the Upper Midwest. The program has also produced a fair share of D1 College Softball commits. "We have had five Big Ten commitments in the last month and we are very excited with where we are headed," said Sean. Sean Hall and the other Speed coaches make it their mission to find the right college fit for all of their players. "It's about getting them into a school that fits academically and softball-wise. We are proud of all of our athletes wherever they end up. That being said, the ultimate goal would be that they leave our program knowing how to work hard, how to treat people and to be a part of a team. If they learn those things it will help them more in life, rather than just playing a few years of college softball."
Aside from the club ball scene, Sean Hall is also the head softball coach at Forest Lake High School in Minnesota. This upcoming spring will be his 17th year coaching in the Minnesota State High School League. High School softball in Minnesota and across the country is sparking conversation due to the many challenges that come along with it. Canceled games due to spring weather conditions, lack of college coach interest, and players leaving high school teams to play and train year round with their clubs are just a few of the problems high school softball faces. "I think High School Ball is very important. Every game lasts 7 innings which get players ready for summer ball. It's also nice to see how players respond to different coaches," explained Sean. "To be a strong high school coach you need to continue to improve and learn better ways to teach things. I want to see high school sports stay healthy. There are a lot of great benefits to supporting your school and your community. Not much beats the thrill of winning a championship with the kids you grew up playing with."
Coach Sean Hall takes pride in being a high school and club softball coach in Minnesota. When asked what the most rewarding part of his job is as a coach he replied, "as a coach, you get to spend a lot of time with your players and really get a chance to know them." He continued, "There is nothing more rewarding as a coach than watching young ladies achieve their dreams by being awarded a college scholarship." Being a coach is a lifelong journey. There will be many ups and downs and learning experiences. The ones who stick around for as long as Sean Hall has, dedicate the majority of their time and energy to their players and to the game. Just as players practice to get better, coaches are expected to do the same. Anyone can be a coach, but only a select few can master the role and be great at it.