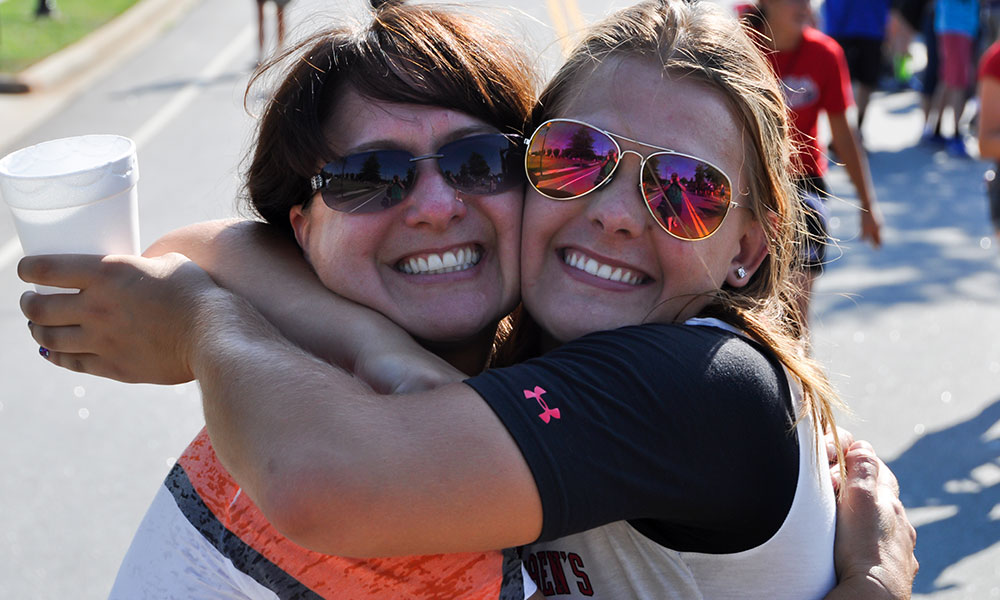 There are many different categories of softball moms out there. Some moms serve a role of a coach to their daughters, while others find themselves watching with pride from the stands. Softball is a sport that often associates softball players with their dads. It is common to see more dad coaches than mom coaches at the association or traveling levels. As a pitching instructor, I see about 85-90% of my clients throwing to their dads over their moms at lessons. Even though softball dads coach on game days and lead the practice or training sessions, softball moms are the ones who are holding everything together by the seams off the field.
Softball moms who don't find themselves in a coaching or practice role for their daughter will almost always be involved in everything else. Usually, softball moms serve a crucial role on teams that the softball dads wouldn't be able to handle. You know those super fun team Opening Ceremony outfits or the gift bags exchanged at Nationals? Those were more than likely put together by the team mom, or a group of team moms who spent all season brainstorming creative ideas, making costumes, and collecting money from families.
Don't even get me started on team parties. End of the year softball team parties is still something I remember to this day as my favorite part of summer softball growing up. It always took every mom on our team to put on these giant bashes together that concluded the summer season. The decorations, the food, the games, all wouldn't have been possible without the softball moms rallying together off the field.
Softball moms are selfless, and the hard work and sacrifices they make don't go unnoticed. We have all run into a tournament somewhere along the road where your team played late into the night and was expected to be at the field early the next morning. Softball moms have super powers because they can somehow get the dirt stains out of uniforms from the day before and have them ready to go by the following morning, even if this means less sleep for them.
Being a team player off the field and behind the scenes is nothing new for a softball mom. She buys into her role and takes care of everyone on her team, at home and on the field. Most softball moms pack the lunches, snacks, and water for long tournament days. They cheer the loudest from the stands because their applause is filled with pride and nerves taking over. They are usually the ones behind the camera lens on Championship Sunday and the ones who update the TeamSnap and team parent group chats.
Softball moms serve an important role in the sport of softball. They may not get credit when it is due, and the thank yous may not come as often as they should. If you are a softball mom reading this article, thank you for all that you do and continue to do. Without my softball mom, I wouldn't have achieved a fraction of what I did in this sport.