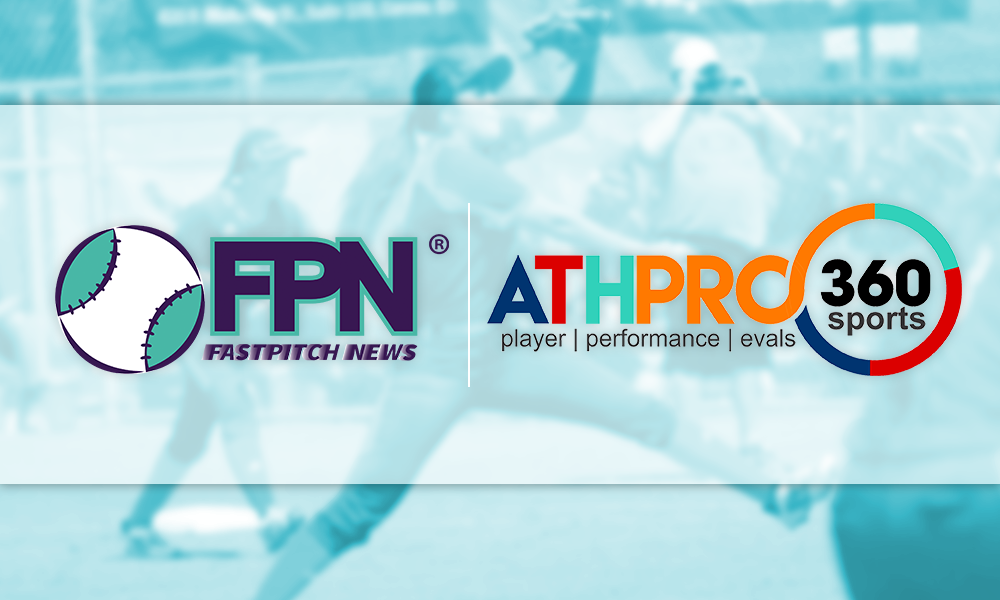 FPN and AthPro360 partner to create FPN Events – a nationwide expansion of athletic standards and player development.
FASTPITCH NEWS AND ATHPRO360 CREATE NATIONWIDE EXPANSION OF ATHLETE IDENTIFICATION STANDARDS
Fastpitch News ("FPN"), a member of Advanced Sports Media Group ("ASM"), is excited to align with AthPro360's advanced player testing metrics, predictive placement, and player development platform to create the nationwide expansion of athletic identification standards.
Initially, FPN will integrate AthPro360's objective data, gathered through first-class nationwide testing, ID camps, and showcase events, into its Top Prospect player rankings, Super 60 national team rankings, player leaderboards, and featured content.
"ASM strives to grow, develop, and support all our sport verticals. We are excited to align with AthPro360 to improve upon the nationwide athlete identification process and standards," said ASM COO Seth Burleigh. "AthPro360 has established themselves as a leader in player identification. Combined with FPN's content analysis and events expertise, we can now offer the highest level of insight to athletes. Furthermore, we will also provide college programs an industry-leading solution to the challenges faced with changes in the recruiting rules by providing credible data and objective evaluations on prospective athletes."
"AthPro360 has become the standard in athletic and skill evaluations. We are excited about this incredible opportunity to work alongside FPN to educate players, coaches, and parents about using the measurables for development and college opportunities," said AthPro360 CEO, Bob Surane.
FPN and AthPro360 also plan to develop skills-based "futures" events to showcase younger athletes who have not yet started the recruiting process.
###
ABOUT FPN
FPN seeks to encourage the growth of fastpitch softball in the United States as a top resource for club, high school, college, and international softball. Through its event coverage, team and player rankings, detailed analysis, podcast, and television show, FPN has become a leading voice in fastpitch softball.
ABOUT ASM
Advanced Sports Media Group (ASM) hosts online and on-field destinations for 20+ million passionate athletes, and 30+ million supportive coaches, administrators and fans, by providing high-quality content, statistics and services for the sports they love. ASM's family of properties include, FastpitchNews.com, TopDrawerSoccer.com, PrepVolleyball.com, TheOpenMat.com, Takedown Media, and NationalPickleball.com.
ABOUT ATHPRO360
AthPro360 Athletic Performance and Skill Performance events combine athletic metrics with independent skills assessment, to provide athletes with an in-depth analysis of their skill and athletic abilities, which are used by college coaches in a variety of ways during their recruiting process. (Sample quote: Like above, how do the other two make your services better.)