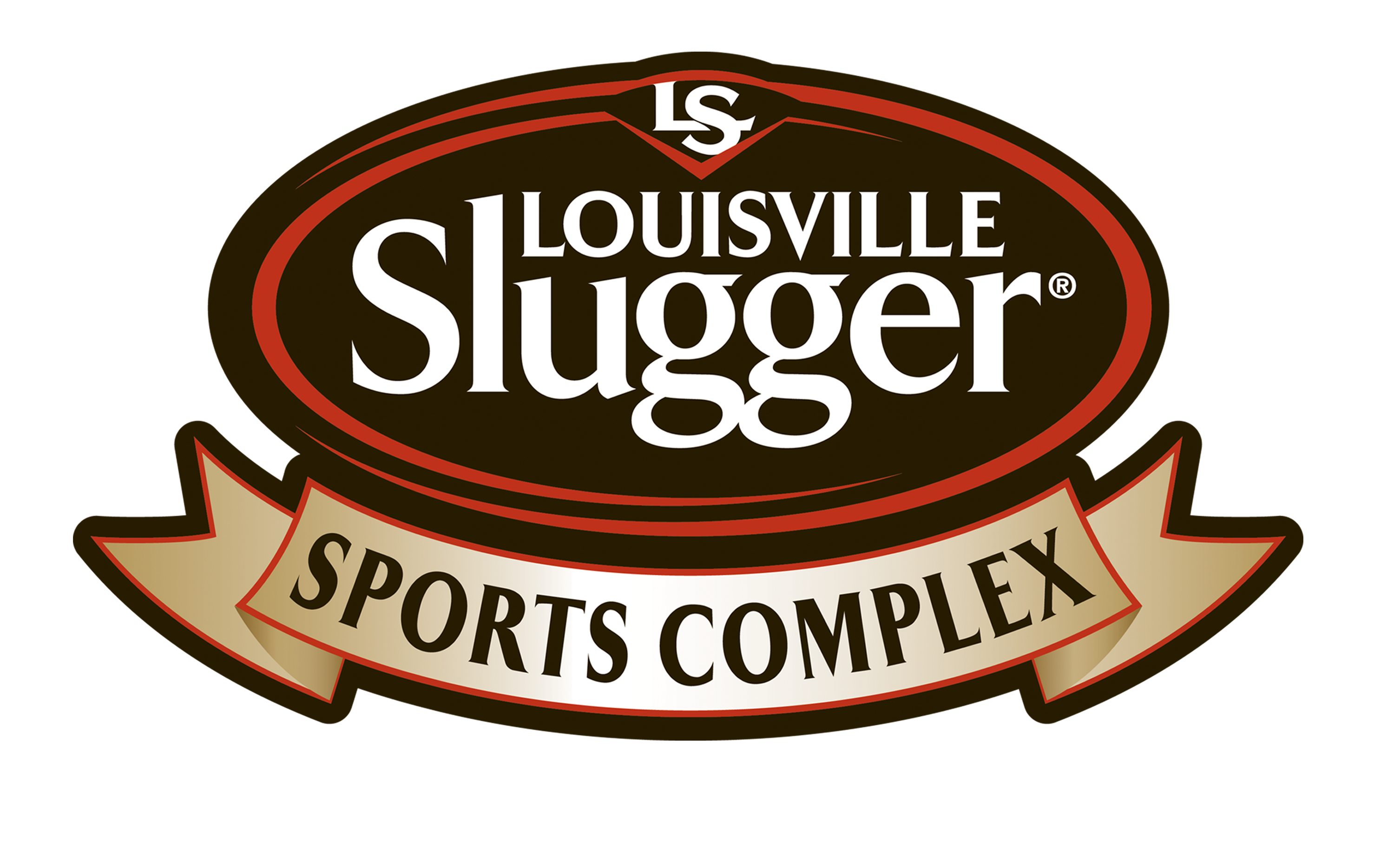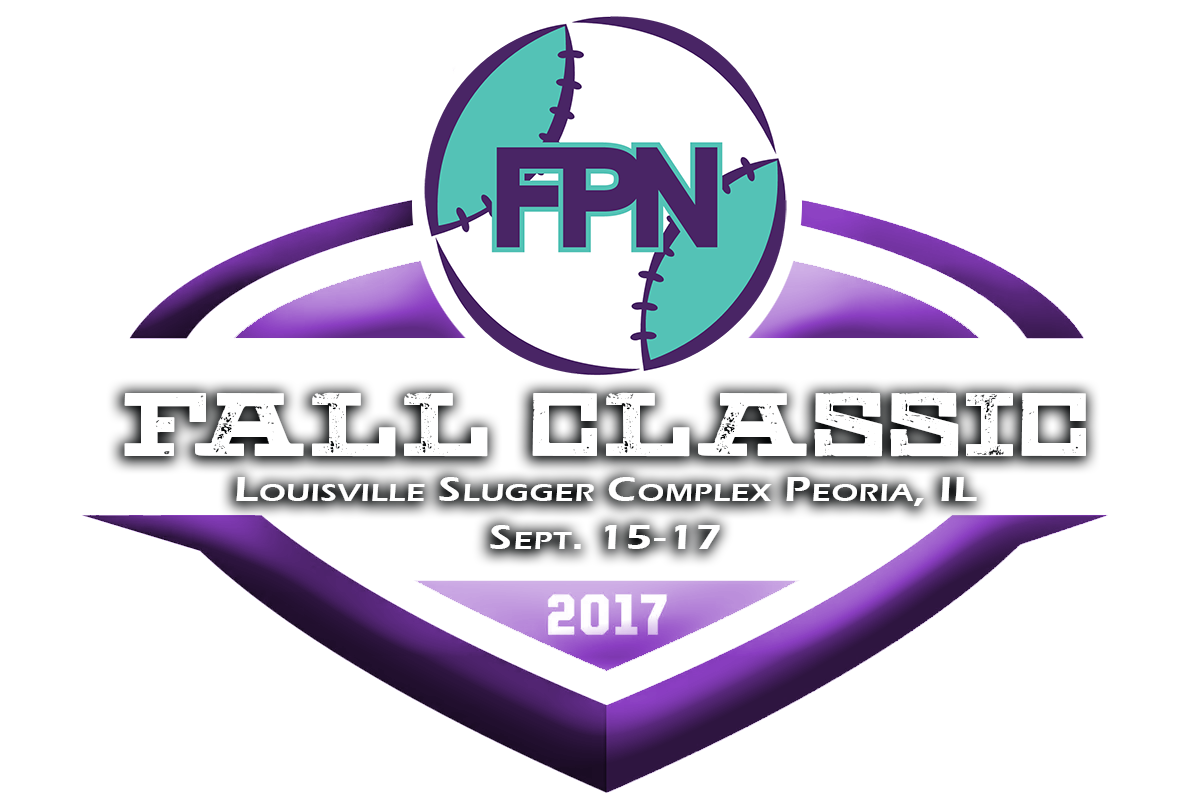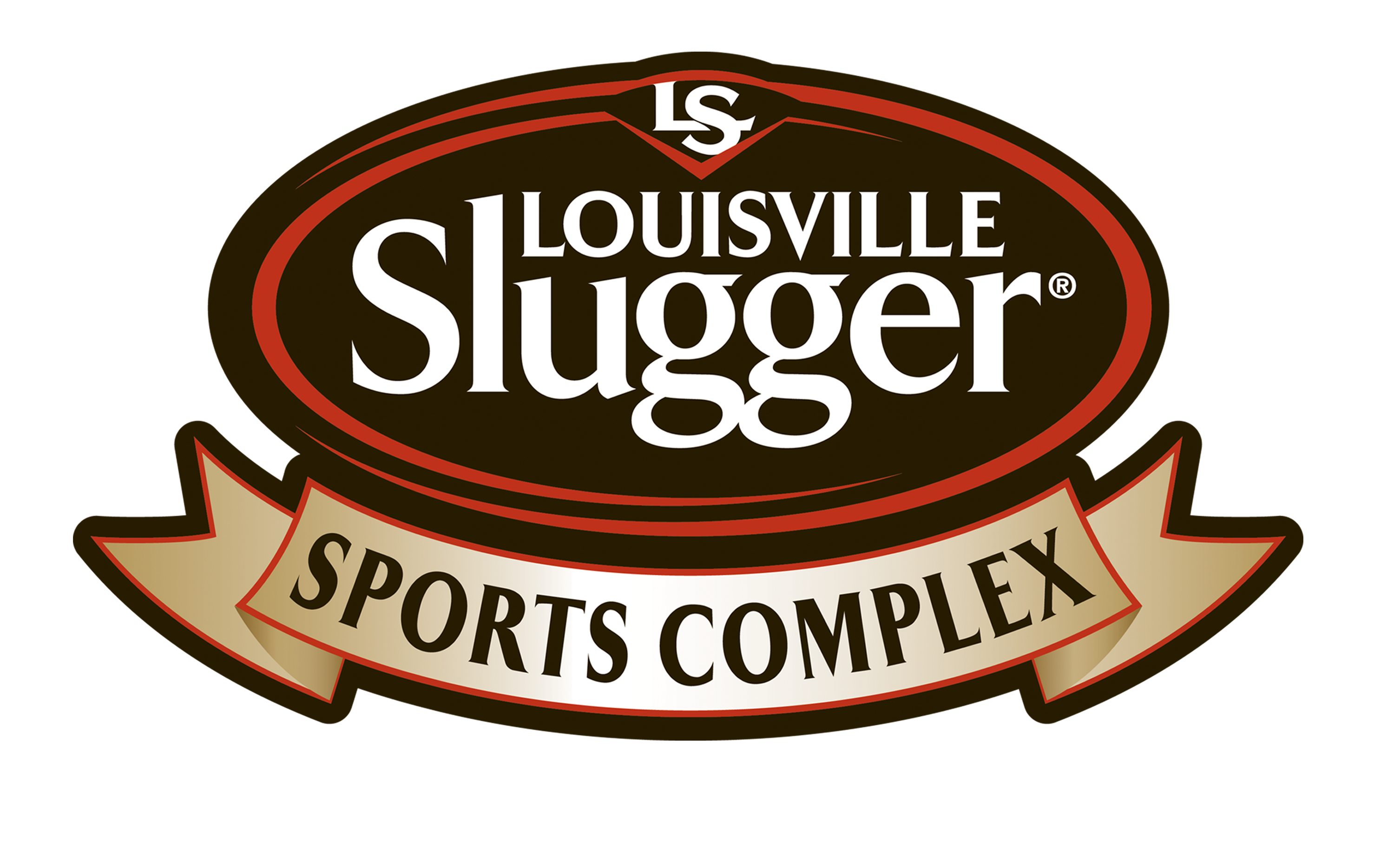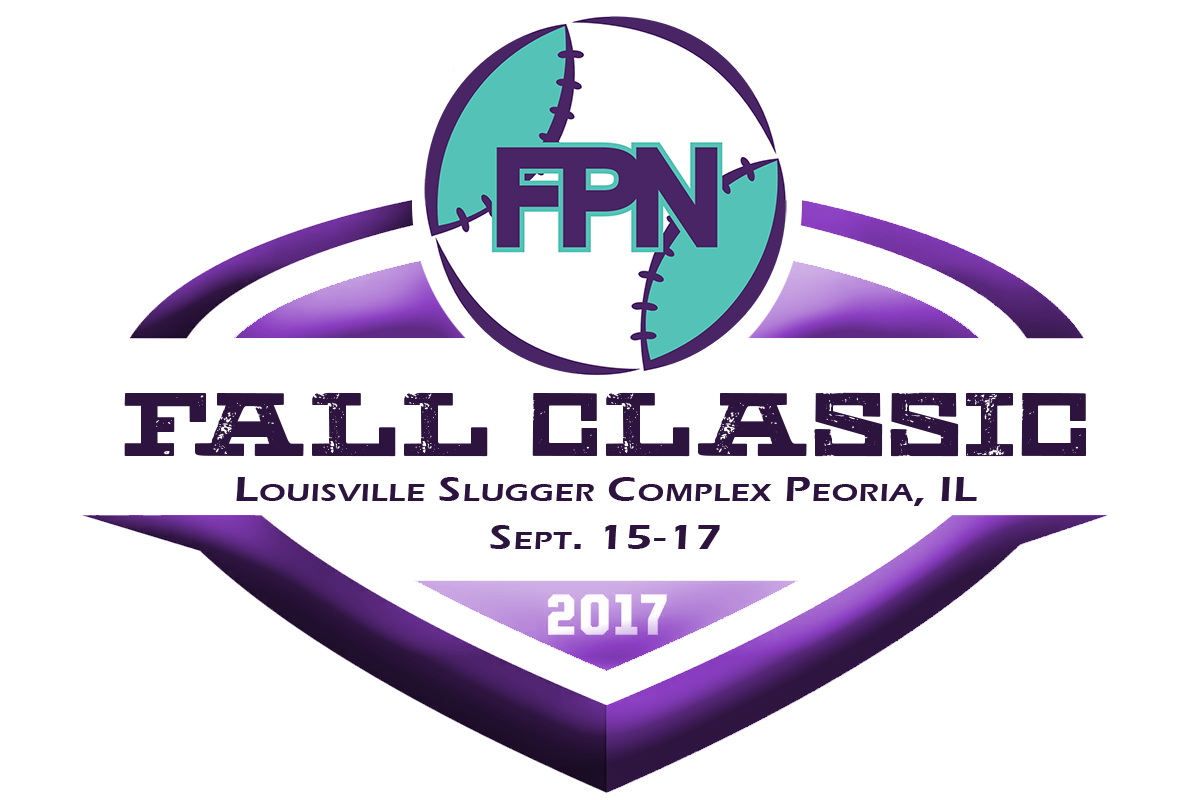 The FPN Fall Classic was created to meet the needs of coaches and players. The format is all about games, real full seven inning games, played in a state of the art facility.
FPN will also be covering the event with written content, video interviews, and analysis. Please contact us with any questions.
14U / Open (16U & 18U eligible players)
Note that teams in "Open" can be mixed.
Entry Fee: $995 prior to August 18, $1,195 after.
Format: 7 Game Guarantee. Full 7 innings. 6 Pool / Single Elimination
Games begin at 4:00 pm Friday.
Gate Fees Apply:
Adult- $7 Daily $15 Weekend
Child/Senior- $4Daily, $10 Weekend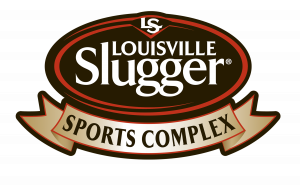 Louisville Slugger Sports Complex
8400 Orange Prairie Road, Peoria, IL 61615
LSSC features a 125,000 sf dome and 10 synthetic turf sports fields. The complex is available for tournaments, clinics showcases, and events across multiple sports. The complex can accommodate trade shows and exhibits for both sporting and nonsporting events. LSSC is located within a mile of five high-quality hotels, a shopping mall, movie multiplex with travel less than 10 minutes from the Peoria airport. Wireless internet is available throughout the complex and concessions are available at each outdoor field. A full-service restaurant and bar will be opening soon.
10 synthetic outdoor fields
Sports lighting for night games
MLB style walk out dugouts featuring restrooms and ac power
ADA accessible
LED scoreboard with time clocks
Bullpens at each field
Batting cages
Full sound systems for announcements and play by play
All fields are fully protected by netting
Excellent spectator views
Outdoor seating
Concessions
Playground
This event is not "stay-to-play", however, these are the closest hotels to the complex and will provide the best rates.
7806 N. Route 91
Peoria, IL 61615
309.589.0001
1.2 Miles from Complex
The Hampton Inn & Suites, Peoria, IL is located right beside The Shoppes at Grand Prairie, an outdoor mall home to several stores and restaurants.
Hotel Amenities: Indoor pool and spa, 78 guest rooms, suites, and accessible rooms, Free hot breakfast, Clean and fresh Hampton bed®, Free WiFi access in every room, Gym/fitness center use
7708 N. Route 91
Peoria, IL 61615
309.589.0033
1.3 Miles from Complex
Located on Route 91, Wingate by Wyndham Peoria hotel, near The Shoppes at Grand Prairie, is a great home base for your trip to Peoria. Each morning at our Peoria, IL, hotel, wake up to a free continental breakfast, then look up area attractions from your room with free Wi-Fi Internet access, available throughout the hotel.
Hotel Amenities: Complimentary Breakfast offered, Onsite Fitness center, Pool, High-Speed Internet Access, Common Hot tub, Pet-Friendly Hotel
7601 N. Orange Prairie Road
Peoria, IL 61615
309.683.3399
Less than 1 Mile from Complex
The Holiday Inn & Suites is the new premier hotel in the Peoria area. Conveniently located across from the Shoppes at Grand Prairie, this contemporary hotel offers everything you need when you're away from home.
Hotel Amenities: 113 Luxurious Rooms, Elegant Executive Suites, On-Site Upscale Casual Dining, Indoor Mineral Pool, Complimentary High-Speed Internet, Fully Equipped Fitness Center
5309 W. Landens Way
Peoria, IL 61615
309.589.0044
1.4 Miles from Complex
Welcome to the Country Inn & Suites By Carlson, Peoria North, IL! Situated just off I-474 and Landens Way, this hotel offers an affordable stay in a convenient spot close to Greater Peoria Regional Airport (PIA), with great amenities like free high-speed Internet access, a heated indoor pool and the complimentary, hot Be Our Guest Breakfast buffet.
Hotel Amenities: Indoor pool & spa, Well-equipped fitness center, Complimentary expanded hot breakfast with meat and egg option, Complimentary wired & wireless high-speed Internet access throughout hotel, In-room microwave, refrigerator, iron/ironing board, coffee-maker, hair-dryer, 32" LCD TV, Pets allowed with fee
5300 W. Landens Way
Peoria, IL 61615
309.691.1690
1.4 Miles from Complex
Ideally situated near I-74, our extended stay lodging in Peoria, IL is in close proximity to the Peoria International Airport (PIA), making travel easy and convenient.
Hotel Amenities: On-site Guest Self-Laundry Facilities, Housekeeping Full Service, Standard Wireless Internet service is free for all members, On-site Fitness Center Available, Pets Welcome, Group Accommodation
140 Ashland Street
Morton, IL 61550
309.263.4400
20.2 Miles from Complex
The Holiday Inn Express & Suites Morton, IL. This Peoria Area hotel is located just off of Interstate 74 and in the heart of the Pumpkin Capital of the World. Just minutes away from Peoria, we offer many conveniences to make your business and leisure travel easy and enjoyable.
Hotel Amenities: Free wired/wireless high-speed Internet access throughout hotel, Complimentary hot breakfast buffet, Indoor pool & spa, 32" flat-screen HDTVs with cable, In-room iron/ironing board, coffee-maker, hair-dryer, Pets allowed with fee
The tournament will be governed by NFHS rules.
All teams must turn in a copy of their roster and proof of insurance. There are no exceptions. All teams must have copies of birth certificates available to produce upon request.
Teams must be ready to play 30 mins. prior to scheduled time.
No seeds, shelled nuts, no gum. This is throughout entire facility and includes fans.
No soft toss into nets or fences.
No metal cleats. All other footwear is approved.
Bracket seeds will be determined by all pool games.
A coin toss will determine home team throughout the tournament.
Run Rules- 12 run lead after 3 innings, 10 run lead after 4 innings, 8 run lead after 5 innings
Tie Breaker – Pool play – If tied at the end of time limit- ties will be awarded. In bracket play, the ITB will be used with the last completed at bat starting at 2nd base each inning until there is a winner. There is no count with no outs.
Courtesy runner- anyone not in the present lineup.
Team managers must maintain contact with tournament director at all times. LSSC reserves the right to alter the tournament format due to weather or unforeseen circumstances.
Any forfeited games shall be scored 7-0.
The home team will be the official scorekeeper.Scores should be verified every 1⁄2 inning by the visiting team.
Scorekeepers should verify their game scores with the plate umpire.
LSSC is a Zero Tolerance Facility. This includes players, coaches, and spectators. Violators will be escorted out of the facility. Any coach or player removed from a game for unsportsmanlike conduct will be subject to removal from any or all additional games or entire tournament if so deemed by LSSC staff.
Game guarantees are always weather permitting. LSSC has the right to change format due to unforeseen circumstances.
PROHIBITED
No Sunflower Seeds- Team will be removed from the event
No Metal Cleats
No Coolers/Brought in food or drink
No Gum
No Pets- please make arrangements prior to your trip
No Smoking of any kind
No wagons or carts in the complex
No wagons or carts in the Dome
No Coolers