HS & Club Softball
Jen Schroeder creates line of catcher's gear specifically for female athletes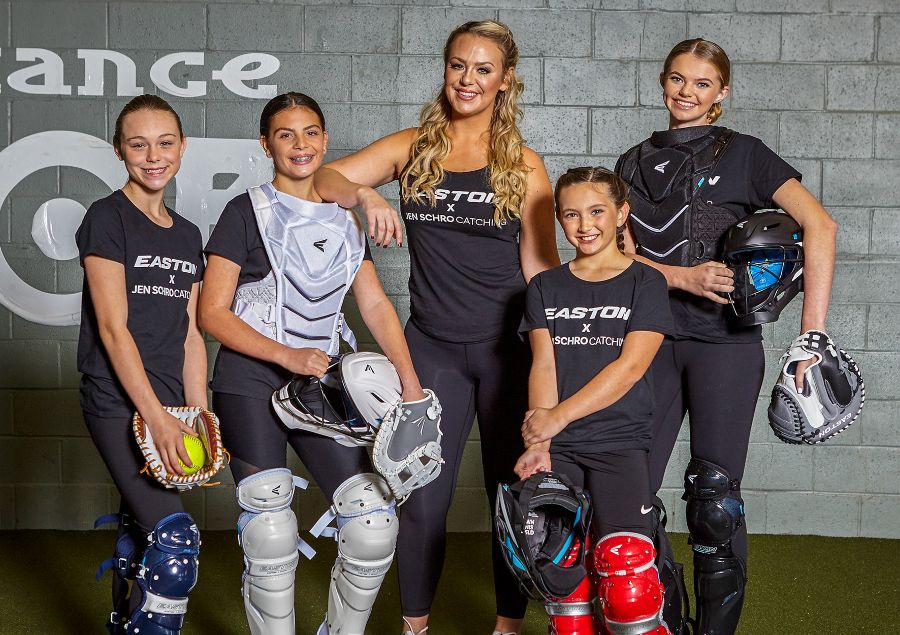 Photos and release from Easton
LOS ANGELES, CA. (August 8, 2019) – Easton Diamond Sports, the industry leader in equipment innovation and technology, and Jen Schroeder, Team Easton ambassador as well as renowned instructor and founder of Jen Schro Catching, today announced the launch of a best-in-class catcher's gear collection made specifically for female catchers' bodies. This collection is the result of an unprecedented, multi-year collaboration between Easton and Jen Schro Catching, and includes two sets: Jen Schro The Very Best™, and The Fundamental™ by Jen Schro Catching. The new collection was unveiled on stage at "The Retreat", an exclusive annual event hosted by Jen Schro Catching with young female catchers from around the world.
Easton has never partnered to this extent with an ambassador with this kind of influence on the market. After several years of development and testing, Easton and Jen Schro Catching have created the best-fitting, most comfortable and most protective catcher's gear available for female athletes. This launch comes on the heels of Easton's Ghost Double Barrel fastpitch bat introduction just a few months ago, which has taken the softball world by storm and recently helped UCLA Softball, Schroeder's alma mater, win its 12th national championship.
"Jen is such an inspiration to young female catchers. Her strong passion for the art of catching is infectious, and her passion for working with female athletes is incredible," said Easton SVP of Sales and Marketing Dan Jelinek. "Working together, we recognized that no one had ever really offered a line of catcher's gear that addressed so many unique needs for the female catcher. By pairing Jen's profound insights with our best-in-class team of designers and engineers, it was immediately clear that we had a winning combination and the result is a new line of gear that looks, feels and competes like nothing before."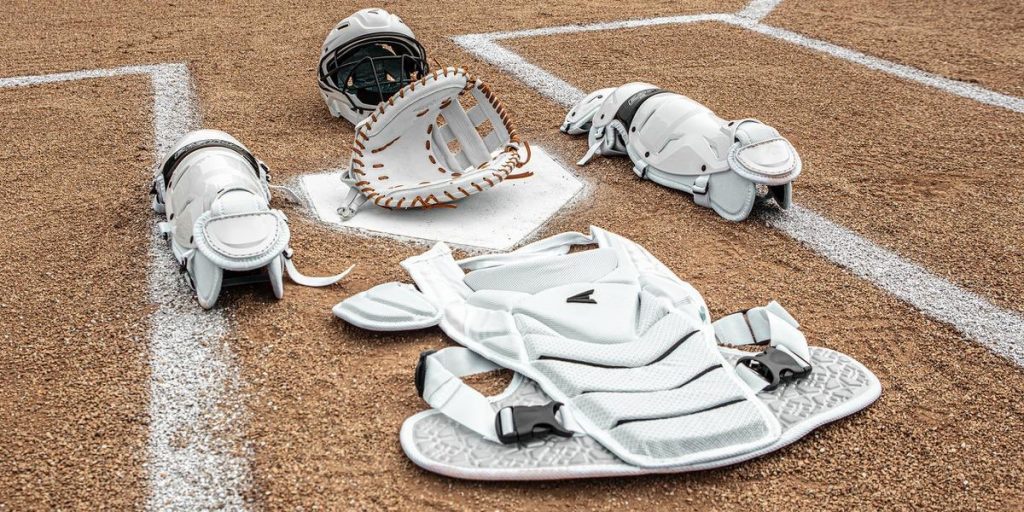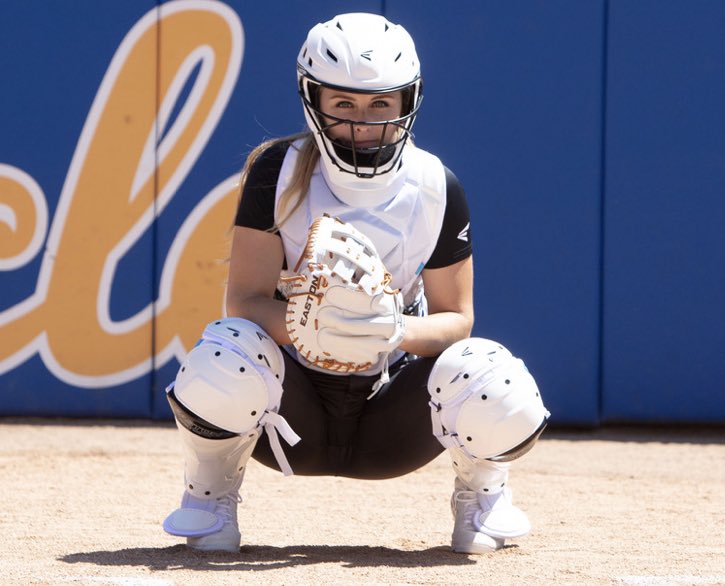 Both sets of gear will be available as retail box sets as well as individual pieces, in a variety of colors, and both meet the NOCSAE standard for all levels of play. As the name suggests, Jen Schro The Very Best includes top-of-the-line advances in helmet, chest protector and leg guard technologies, including: Clear Dri™ and Aegis™ Anti-Microbial lining for the helmet, a form fit easy-to-adjust fit system as well as patented silicone grip abs for the chest protector, and neoprene knee straps as well as inner knee padding for the leg guards which are all designed with the female athlete's body and movements in mind. Beyond technology, the gear integrates countless visual details and inspirational messages—signatures of Schroeder's style and teachings. The Fundamental by Jen Schro offers many of these core qualities at an attractive price, so every young female catcher can finally experience gear designed just for them.
Partnering with Easton to design the collection as well as the decision to launch the gear at The Retreat with Jen Schro Catching's biggest supporters and fans was a natural fit.
"I am so proud to have helped design and create such a revolutionary gear line with Easton," said Schroeder. "Years of development, trial and testing, alongside my former UCLA teammate and Easton Softball Sports Marketing Manager Julie Burney Tobyansen as well as thousands of catchers, has led to this very moment and it's surreal. Our goal was to create gear that was designed specifically for the softball player and her body, maximize technology for ultimate safety as well as comfort and, maybe most importantly, help girls feel infinitely more confident when they strapped it on. We couldn't be more ecstatic with the outcome, and can't wait for catchers across the world to reap the benefits of our hard work. This gear is everything I would have wanted to wear when I was playing, and then some."
Easton's Jen Schro The Very Best catcher's gear and The Fundamental by Jen Schro catcher's gear will be available for pre-order beginning August 29th; available for purchase in stores as well as online starting September 12th.
About Easton:
Easton is the world's leading manufacturer of baseball and softball equipment, and the most iconic brand in these sports. Headquartered in Thousand Oaks, CA, Easton Diamond Sports, LLC. manufactures bats, ball gloves, apparel, bags, batting gloves, helmets, catcher's equipment and related accessories. The company's commitment to innovation and game-changing technologies propelled Easton to the No. 1 bat position, including breakthrough technologies with aluminum and composite materials. As a result of this commitment to R&D and its storied brand heritage, Easton has long-standing relationships with Little League Baseball, USSSA Baseball & Softball, USA Baseball & Softball, hundreds of NCAA collegiate teams and numerous professional baseball and softball players. For more information, please visit: https://www.easton.com/.
About Jen Schro Catching:
Jen Schro Catching is the leader in softball catching training worldwide. Based in Anaheim, CA, Jen Schroeder coaches over 300 players weekly at The Softball Performance Workshop. Along with in-person training classes, Jen Schro Catching provides a robust online platform and digital learning courses that reach hundreds of thousands of people per day. Over the last decade, Jen Schro catchers have developed into best-in-class athletes, taking home 9 of the past 10 WCWS Championships. 100% of catchers who train in Jen Schroeder's illustrious program through high school have gone on to play softball at the college level; all 3 of the catchers that are currently rostered with Team USA trained with Jen Schro Catching growing up. For more information, please visit: https://jenschrocatching.com/.