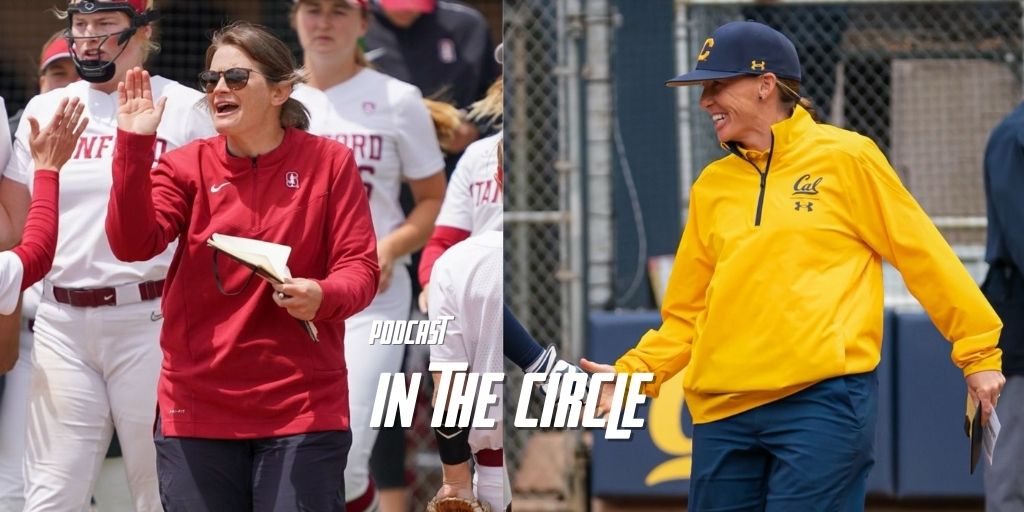 We're making our way out west for our latest episode, specifically the two schools battling for "The Axe." First, we head to Palo Alto to catch up with Stanford Head Coach Jessica Allister. The Cardinal made history last season when they became the first team to advance out of the Tuscaloosa Regional as they knocked off the Crimson Tide twice en route to Super Regionals. She chats with Eric Lopez about Stanford's 2022 and the Cardinal season outlook in 2023. She also shares her thoughts on the Pac-12 implementing a conference tournament starting this year and her pitch (pun intended) to a pair of former teammates and famous alums.
Afterward, we travel to Berkley and chat with Cal Head Coach Chelsea Spencer. The Golden Bears finished with a winning record in 2022, which included series wins over #7 Washington and then #24 Stanford. Coach Spencer talks with In The Circle about how things are looking for her alma mater in 2023, coaching under Mike White, and much more.
The show wraps up with announcements about our annual LIVE season preview show and Victor's exclusive segment on our YouTube channel.