Podcasts
Beasts of The Big East Softball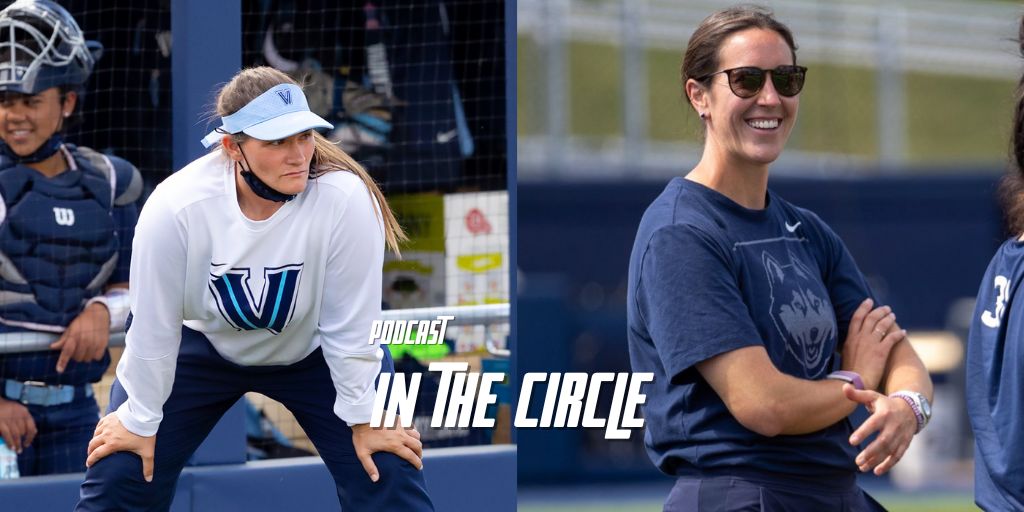 Now that you've shopped for that discounted Halloween candy put up your holiday decorations, and griped about some football rankings, relax with a new episode of In The Circle. Our Fall Tour continues our "Big" portion of the journey as we travel to talk Big East Softball,
First, Eric Lopez talks with Villanova Head Coach Bridget Orchard about making it back to the NCAA Tournament last season and winning another Big East crown. She talks about being part of a historic Orlando regional where she played new conference rival Krista Wood and former Michigan coach Carol Hutchins. Orchard also discusses the outlook for the 2023 season, the landscape of the Big East, changes to the Big East Tournament, and more.
Next, we're joined by UConn's Head Coach Laura Valentino who led the Huskies to their first Big East regular season championship since 1997. She reflects on that season and the hunger they have heading into 2023. Coach shares her outlook for the 2023 season, hosting a revamped Big East Tournament at Burrill Family Field, and much more.
The guys discuss which team right now has the best chance to take home the league crown (well, one of them answered the question) and the importance of getting a bye in the now six-team Big East tournament. We wrap up the show by asking if the guys are Ucey enough. YouTube it fans; you'll thank us later.