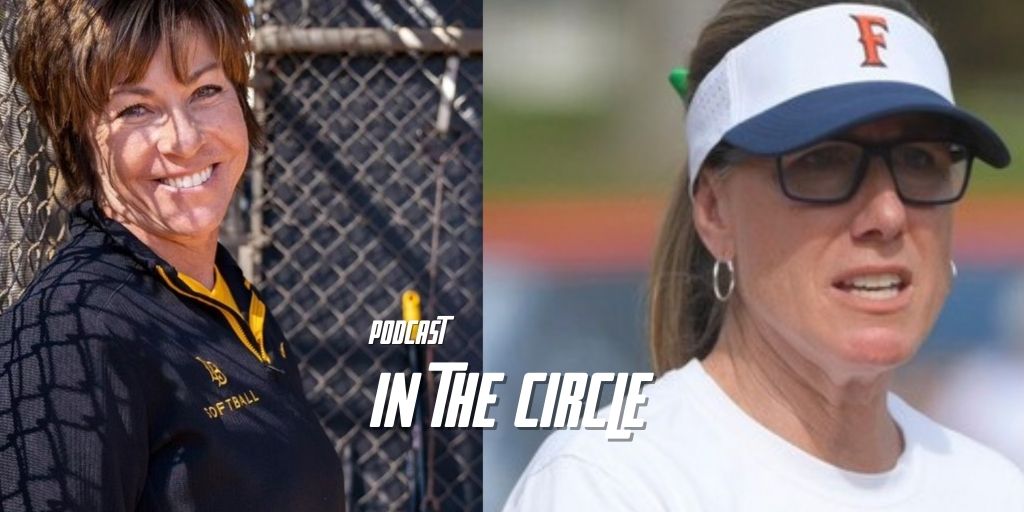 No need to worry about west coast bias as we head back to the Big West on today's In The Circle.
Our travels begin in Long Beach as we catch up with Long Beach State Head Coach Kim Sowder. The Beach won their last eight games, including sweeping Fullerton on the final weekend of the season (2nd time in 3 years) to win their 10th Big West championship. Coach Sowder looks back on that season-ending sweep with Eric Lopez and the fans helping out the team on that weekend. She also shares what she has back in 2024 and the banner year for the Big West with four teams making the postseason.  
Next, we travel from Highway 22 onto Highway 57 and visit Fullerton's Head Coach Kelly Ford. The Titans had to wait until the final regional on Selection Sunday before making the tournament for the 6th time under Coach Ford's stewardship. She reflects on that dramatic day with Eric and what point did she (and most of us) thought their bubble would burst. Coach also looks back at 2023's marquee wins, a returning face to her staff, and a name fans should look out for in 2024. Victor wraps up the show replaying how we reacted in real-time to Fullerton showing up in the Clemson Regional as the last at-large team in the tournament.