Podcasts
Missouri Head Coach Larissa Anderson Talks Tiger Softball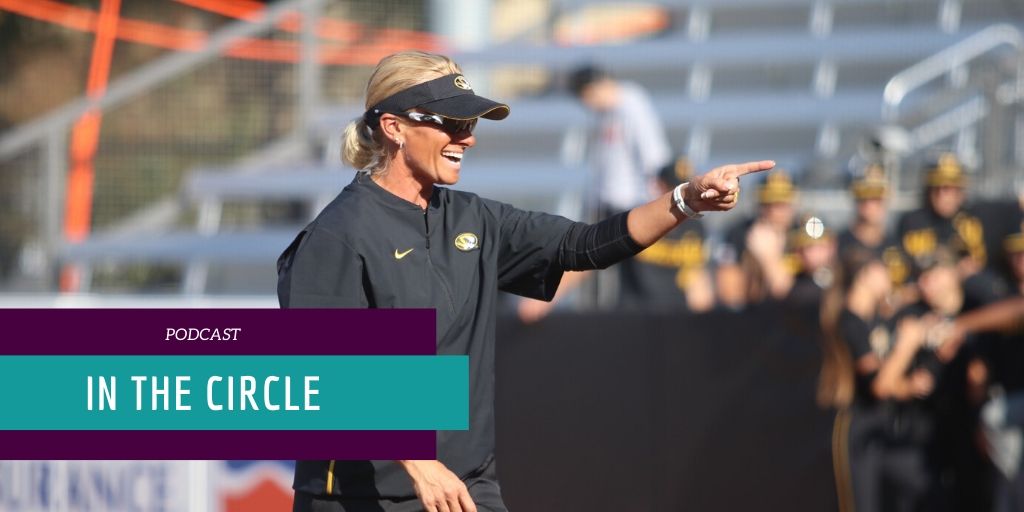 In this edition of In The Circle, Eric Lopez talks with Missouri Head Coach Larissa Anderson. The two discuss the recent news that the NCAA has informed the school that its baseball and softball teams would be eligible for 2021 post-season tournaments and consider the bans served.
Anderson shares what it has been like for the program having the cloud of the NCAA sanctions hanging around after the appeal was denied just before the 2020 season.
Anderson also reflected on her first couple of seasons at Missouri, her love of the New York Giants, and the sports rivalry she has with her husband.
Also, in the episode, Eric and Victor Anderson breakdown Jennifer Leonhardt transferring from Southern Indiana to Louisville. The guys play a throwback clip from Southern Indiana's Head Coach Sue Kunkle talking about Leonhardt leading them to the DII National title in 2018.