Podcasts
More Paid Coaches and Laura Berg Talks Oregon State Softball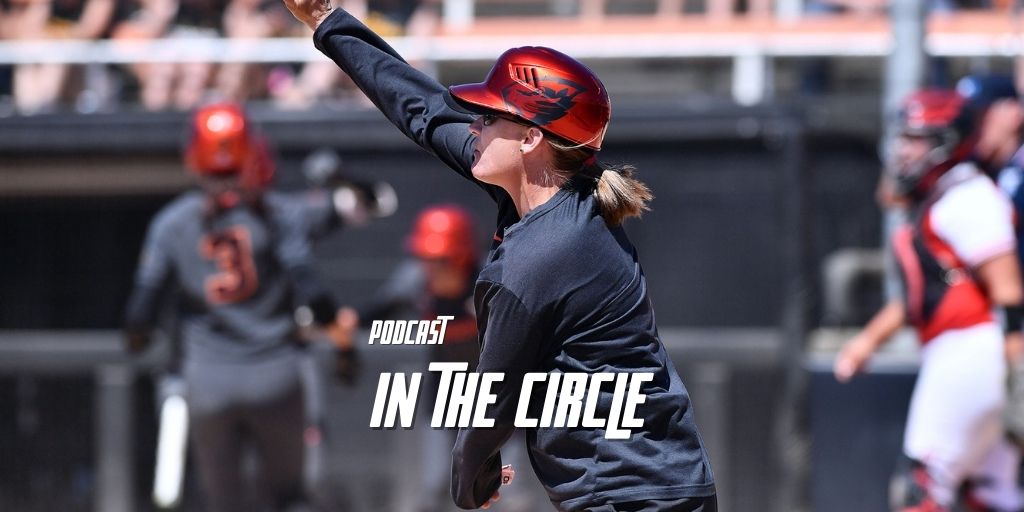 We're officially less than a month away from Opening Day in Division 1 Softball. That means full speed ahead here on In The Circle. Today's episode discusses the Division 1 Council's decision to make volunteer assistants full-time coaches. We discuss what it means for the sport and whether all schools can afford three full-time assistants.
Afterward, our Pac-12 journey continues in Corvallis as we talk with Oregon State Head Coach (and friend of the podcast) Laura Berg. Last year saw the Beavers crash the Women's College World Series party, and they're ready to show that was just the beginning. Coach Berg talks to In The Circle about the Beavers' run to Oklahoma City, her outlook for this year's team, the Pac-12, some NFL talk, and more.
Victor and Eric have some thoughts on the possible expansion of the NCAA Tournament (and it isn't positive) and make their Super Wild Card Weekend predictions.