Podcasts
Talking Louisville and Virginia Softball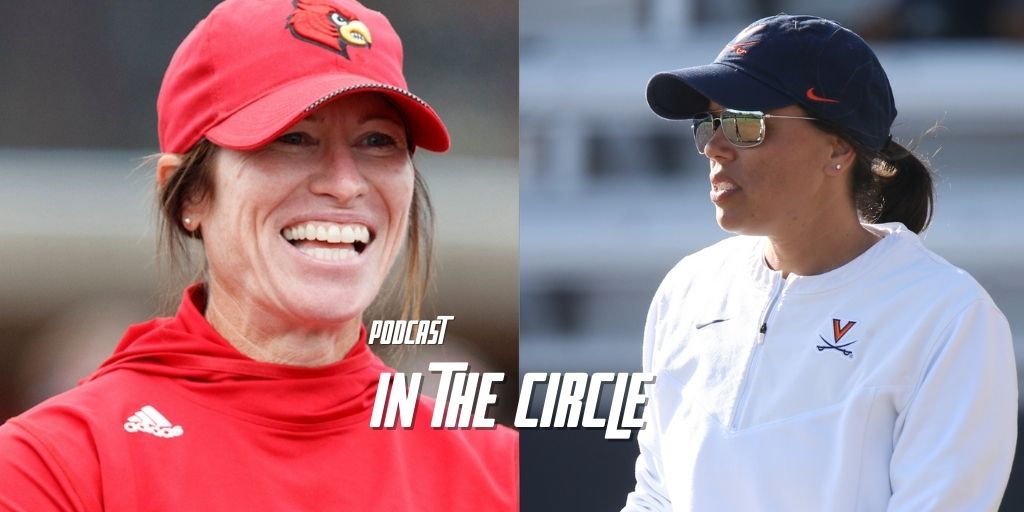 We're traveling back to the ACC on this episode of In The Circle. Eric Lopez first catches up with Louisville Head Coach Holly Aprile about her ball club after being one of the First Four out of last year's tournament. Coach Aprile previews the upcoming season and who will be asked to step up in 2023. She reflects on the growth of the ACC since her time in Louisville, the implementation of instant replay, and more.
Afterward, we are joined by Virginia Head Coach Joanna Hardin, who led the Cavaliers to one of their best seasons in a decade in 2022. Last year saw Virginia post their first winning season since 2012 and tie a program record with 13 ACC wins. Coach Hardin reflected on the success in 2022 and building on that in 2023. She also chats about the growth of Virginia softball under her leadership, her coaching journey, the depth of softball in the state, and more.
Disclaimer: The Coach Hardin interview was recorded days before the tragic shooting that took place.