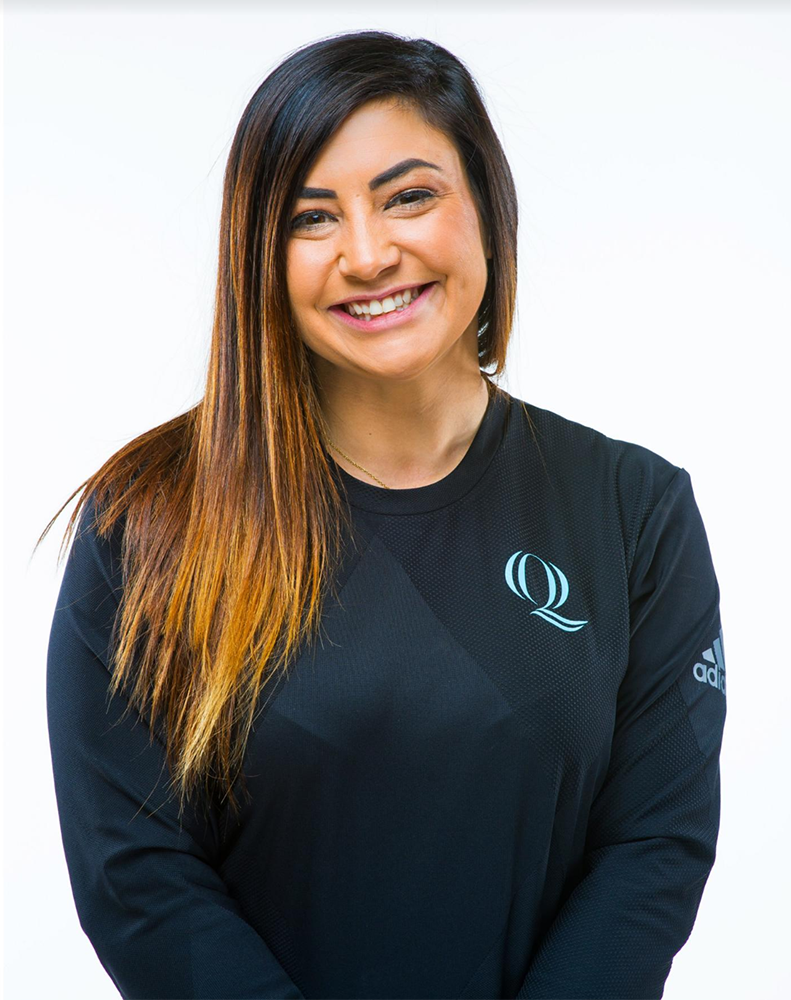 On this edition of "7 Innings" we chat with new Quinnipiac Bobcats head coach, Hillary Barrow, who begins her head coaching career in her home state of Florida at the Madeira Beach Tournament.
Fastpitch News talks with Barrow about the journey that landed her at Quinnipiac and the adjustment to living in Hamden, Connecticut compared to Miami or Orlando where she has spent most of her life. Barrow was an assistant at FIU after attending UCF where she played from 2007-2010 and later coached from 2013-2016. Barrow was part of the Knights C-USA Tournament Championship in 2008 and two NCAA Tournament appearances (2008, 2010) as a player for former head coach, Renee Gillispie.
As part of Gillispie's staff, Barrow was part of two American Conference regular season championships (2014, 2015) as well as an American Conference Tournament Championship in 2015 led by All-American pitchers Shelby Turnier and Mackenzie Audas – who led the NCAA in ERA.
Barrow then headed back home to Miami as an assistant coach at FIU helping the Panthers reach the NCAA Tournament in 2017 under than freshman pitcher Shannon Saile, C-USA's Freshman of Year.
Barrow now takes over the Quinnipiac program and talks about her expectations for Bobcats in 2019, the MAAC, and more.
FastpitchNews (FPN) : What drew you to joining Quinnipiac?
Hillary Barrow : Quinnipiac is not only a prestigious university in regards to academics, they have a rich history in winning in their athletic program with Hockey and Basketball. I knew coming to Quinnipiac I would have the opportunity to learn from some great coaches and also be with an athletic director who is on board with my vision for the Quinnipiac Softball Program and athletics program as a whole.
FPN : Take us through process of how you ended up as the head coach at Quinnipiac?
Barrow : I knew I was ready to become a head coach after being successful during my past 6 seasons as an assistant coach at my alma mater UCF and my hometown school FIU. I learned from some great coaches and I also was able to develop some great athletes who became forces in the country. I was confident in my ability to run a program and change a culture with the knowledge I have gained over the years and when Quinnipiac reached out to me in regards to the position and I came to Hamden, CT unsure of what to expect. Once on campus I was absolutely blown away by the beauty of the campus and think of it as the "Sleeping Giant". I met with many administrators and I fell in love with their passion for Quinnipiac and their strong belief that the softball program has the ability to be special. When I left CT I knew this is where I was supposed to be to start my journey as a head coach.
FPN : How has the adjustment gone from living in Florida most of your life to now living in the northeast?
Barrow : The adjustments have been very different for me adjusting from the south to the northeast! I am use to being able to practice outside every day and never truly appreciated it as I do now! I grew up in Miami, FL and I have lived in Florida my whole life, I have learned to become really creative in regards to practice planning and utilizing the space we have. Although we may not be able to be outside as much as I am use to, we stress to our players that this is not something that should hold us back from being a contender in the softball world. We all have the same amount of hours and opportunities to be successful, it's what you make out of that time that will define the team you will be. The team has embraced that and it has been exciting to watch.
FPN : What have you learned about the roster that you inherited for 2019 season since your arrival? What has stood out?
Barrow : I have some really talented players on this roster that just needed to be pushed not only physically but mentally. What stood out to me was the pitching staff and their numbers from previous seasons, when I came out in the fall and got to work with them I was really surprised on how good they actually were. I believe Kendall Brundrett is going to be a force to be reckoned with and is going to surprise the MAAC. Kendall has really bought in to my methods and I have seen her step up not only as player for this team but as a leader in our bullpen. The other player who really stood out to me with her work ethic and how much she has developed is Brighid Douglas. Brighid bought in right away and worked really hard on her swing all fall and leading up to this point. She had a batting average over .600 this fall through 8 games and I expect big things out of her in the 2019 season.
One thing I knew we were lacking was speed in our line up and we are very lucky to have Kayla Jensen a Sophomore transfer from College of Central Florida, join us this spring. She is going to have a huge impact on this team and has had great experience from playing with the Puerto Rican National Team with some of the best softball players in the world.
FPN : You coached pitchers like Mackenzie Audas and Shelby Turnier during your time at UCF, and most recently Shannon Saile at FIU. Tell us about the staff you have for 2019 and the process of working with new pitchers?
Barrow : I have been very lucky and blessed to have worked with some the best pitchers in the game of softball with Shelby Turnier, Mackenzie Audas and Shannon Saile. Each pitcher had different personalities and strengths and they taught me so much not only as a coach, but how to be the best leader I could be for them. Saile was one of my biggest accomplishments as she was a pitcher with so much raw talent and she challenged me as a coach to make her better every day, Saile bought in and became one of the best pitchers in this country in my eyes. I also have been blessed to have an amazing mentor in Kacie Zerbie to help me become the best pitching coach I can possibly be. Kacie has been great and always there for me as a person and as a coach when I need her. I am so thankful to Kacie for giving me her knowledge and I could not be more thankful to her.  
With that experience, I was confident in my abilities to help develop a pitching staff at Quinnipiac that would be strong in the MAAC. Kendall Brundrett has some nasty stuff ! We have worked on some new pitches and she has really blossomed, I am excited for her and the success she will have this spring in her final season. My other surprise will be Lauren King a freshmen pitcher who throws some serious gas ! Lauren has so much potential and we have been working really hard, I know Lauren is a special pitcher and I see glimpses of greatness like I had with Turnier, Audas and Saile and it is an exciting thing to watch.
FPN : What drew you to play at UCF and then pursuing a coaching career?
Barrow :  My 4 years at UCF as player were the best 4 years of my life. My senior year in high school – September 2005,  I tore my ACL and any offers (I had offers from SEC schools and PAC 12)  I had from schools went down the drain. Renee [Gillispie] believed in me and saw me my first tournament back in high school and brought me on campus. She sold me on the vision she had for UCF and the role I could play in helping build a young program into one of the best in the country. Choosing UCF is the best decision I have ever made, the friends I made will always be family to me and I will never forget the moments and experiences which have shaped me into who I am today. UCF is one of the best schools in this country and I am thankful for the opportunities I was given while there and proud to call myself a UCF Knights alumni.  I was surrounded by passionate people not just in my teammates but in my coaches and I knew I could not give up the game of softball when I graduated although I did try ! I worked at a cake shop and use to make birthday cakes, wedding cakes, etc. (fun fact) but on top of that I was coaching a high school team and giving lessons 8 hours straight on the weekends because of my love for the game.
When I saw the position open for UCF as an assistant coach my gut and my grandfather told me to go for it, I met with Renee and she was so excited that I wanted to stay in softball and gave me the opportunity of a life time to become a division 1 softball coach at such a young age. I am very thankful to UCF and Renee for that opportunity. I know coaching and changing lives and having an impact on young woman is what I am meant to do.
FPN : What is the key to success in 2019 and beyond at Quinnipiac? Especially to help turn program around, contend for MAAC championships, and earn trips to the NCAA Tournament?
Barrow : What we have stressed as a coaching staff since stepping on campus is letting our players know that they are good enough, not just to compete with other teams but to be a force in the softball world. Getting them to understand that wearing the Quinnipiac name with pride and making a name for this program not only for themselves and the school, but also for the alumni before them is what is most important. We are on a mission this year to put Quinnipiac Softball on the map and not just be that school that starts with a "Q". We want people to fear us when we step on the field and everything we have done leading up to opening weekend for us has been with that mindset. I could not have had a better group of young woman in my first year as a head coach, for them to welcome me into their family and buy in to my methods is a blessing. I treat these young woman with respect and let them know I care about them more than just a softball player, I care about them as people and who they will be when they leave Quinnipiac. I think as a coach it is important to build that bond with your players and trust, when they know you love them and care, it shows on the field. The hard work we have been doing is no different then the way I have treated the teams I have coached in the past that have been top 25 programs, I let these ladies know you are capable of anything. We are excited to get out there and show everyone the hard work we have put in leading up to this point and win our first ever MAAC championship and get a berth the NCAA tournament.