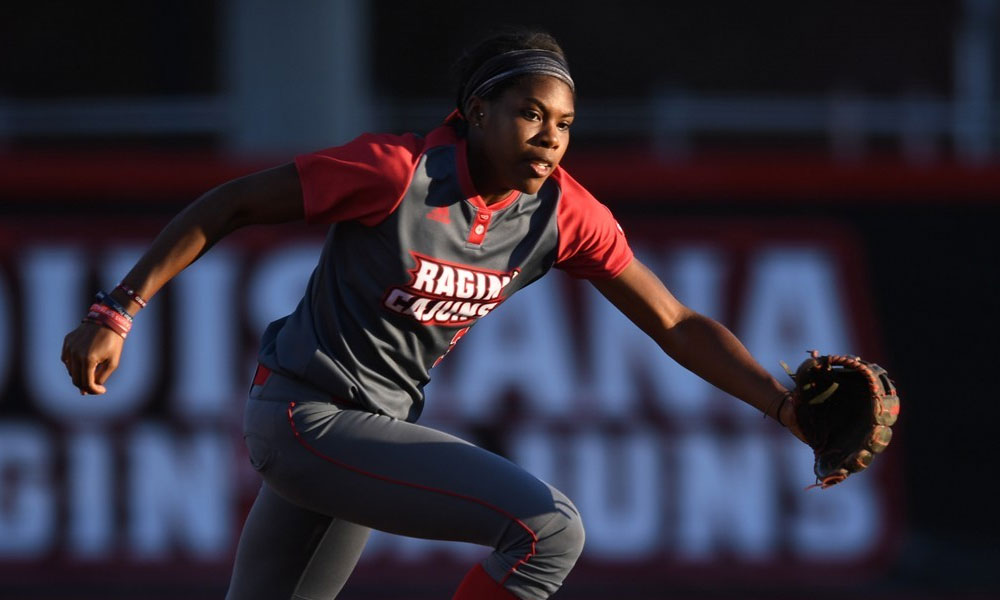 In a year with many coaching moves and players transfers, the most significant transfer of the off-season took place right before Thanksgiving as Louisiana Lafayette's All-American shortstop D.J. Sanders is leaving Lafayette to go to Eugene to play for Oregon. Sanders is eligible to play right away for the 2018 season.
"During this transition period, we understand each student-athlete has a personal decision to make. We met with senior shortstop DJ Sanders several times during the one-on-one interview process and reiterated the program's commitment to her and the commitment to competing for a national title,"  Louisiana Lafayette's Head Coach Gerry Glasco said in a school statement. "We appreciate all she has done for our program and wish her nothing but the best in the future.
Sanders was a College Softball Player of the Year finalist in 2017 as well as Sun Belt player of the year and is regarded as one of if not the best hitter in college softball heading into 2018.  In 2017 Sanders led the NCAA in both home runs (29) and RBIs (82). She hit a career-high .388, posted a .524 on-base percentage and tallied an NCAA-best 1.013 slugging percentage while drawing 46 walks with just 27 strikeouts.
"DJ's abilities are obvious," Oregon Mike White said in an Oregon press release. "With her incredible power numbers, she will add much depth to our lineup. She will also be an excellent fit as a person into our program."
Sanders leaves the LLU program following the firing of Michael Lotief who was replaced by Glasco. The question now is how many will follow Sanders and how many will stay to play for Glasco.
Sanders joins a Duck team that made it to the Women's College World Series last year and returns a strong nucleus for a team that was one of the final four teams standing before falling to eventual National Champion Oklahoma in the semi-final. Sanders arrival makes Oregon not only once again the favorite in the Pac 12, but perhaps one of the biggest threats to Oklahoma for the National Championship. The Ducks should be a top-four team when the first poll comes out for the 2018 season.