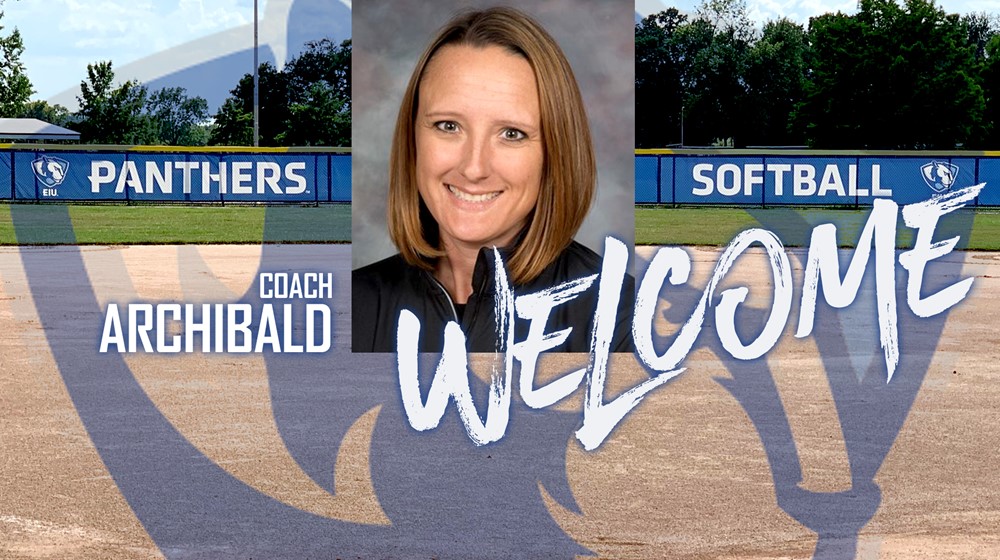 Release and Photo from EIU Athletics
Eastern Illinois director of athletics Tom Michael has announced the hiring of Tara Glasco Archibald as the Panthers 13th head softball coach in program history.   Archibald will start in Charleston on August 8.

Archibald has worked the last two years as the pitching coach at Illinois State working for coach Melinda Fischer (a former EIU softball head coach from 1978-79).  In her role as the team's pitching coach, Archibald helped the team improve its total number of shutouts and strikeouts during the 2019 season including a 3-0 shutout win over nationally ranked Indiana.  During her time at ISU, Archibald coached players to second team All-Missouri Valley Conference honors, MVC All-Tournament honors, MVC Freshman of the Week honors and MVC Pitcher of the Week honors.  In 2019 she coached pitcher Morgan Day to the second highest strikeout total in the MVC with 156.

Hailing from a softball family, Archibald's dad Gerry Glasco is the head coach at Louisiana Lafayette while her younger sister Geri Ann was the Gatorade National Player of the Year in High School   She has had additional coaching stops at the University of Georgia and Pinckneyville (Ill.) HS.

"We are excited to welcome Tara and her family to Eastern Illinois, " said Michael.  "When talking to people connected to the softball world, Tara's name was one of the top ones on the list.  As the interview moved along and we spoke with Tara about her vision and passion to be the head coach at Eastern Illinois, it was evident she was our top choice in a very competitive field of applicants."

"I am very honored to be named the next head softball coach at Eastern Illinois University," said Archibald.  "I would like to thank Dr. Glassman, Tom Michael and Mark Bonnstetter for giving me this incredible opportunity.  I am extremely excited to get on campus and get to work"

While an assistant coach at Georgia from 2011-14, Archibald helped the Bulldogs make three NCAA Regional appearances advancing to the Super Regional in 2012 & 2014.  Working with the Georgia pitching staff she helped coach All-Americans Chelsea Wilkinson (2014) and Erin Arevalo (2012).  Both players had improvement under Archibald, lowering their ERA and increasing their strikeout totals.

Archibald worked as the Chief Operating Officer and Softball Instructor at Field House Sports in Millican, Texas between her coaching stint at Georgia and Illinois State.  She worked as the assistant coach at Pinckneyville HS from 2005-06 and coached the Southern Force Softball Club from 2006-11 leading the 16U team to four Top 4 finishes at the ASA "A" Nationals. 

Archibald played college softball at Southern Illinois from 2000-03 earning her degree from SIU in 2004.  While playing for the Salukis the team reached the NCAA Regional in 2002 and 2003 advancing to the round of 16 in 2002.