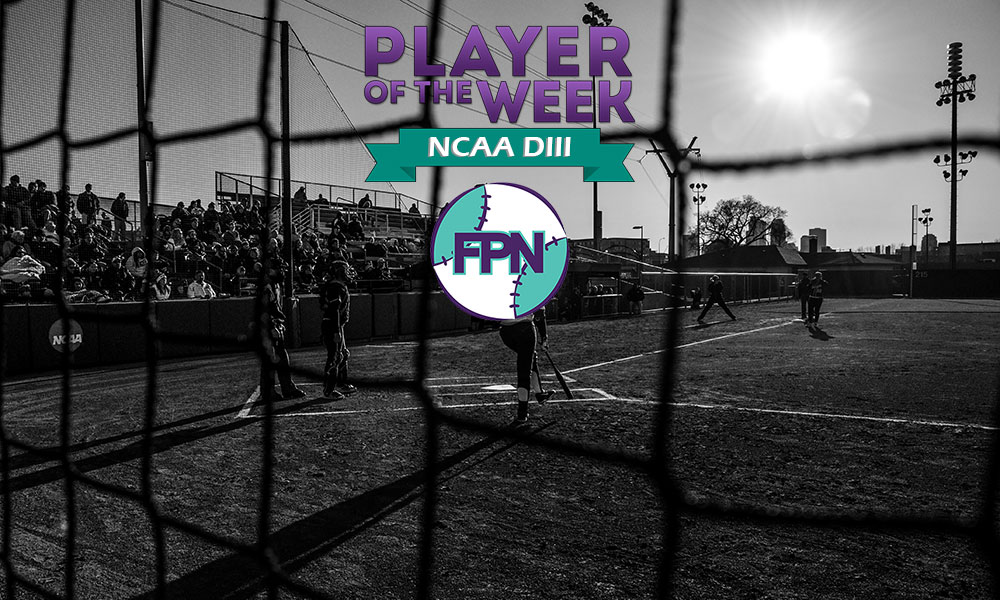 Fastpitch News has released its April 25, 2017, NCAA DIII Players of the week awards. All nominations will be considered and are due each Monday by 3:00 pm eastern time. Please submit to rankings@fastpitchnews.com for review.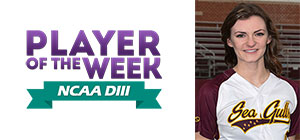 LeAnne Collins
Salisbury University
Collins went 7-for-8 in two Capital Athletic Conference Playoff games, with a 3-for-4 performance in the team's opener of the event, with all singles, and a 4-for-4 game in the second contest … In the second game, Collins had two doubles and a home run, scoring three times and driving in two.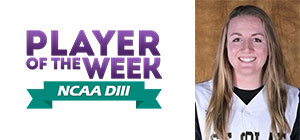 Julie Graf
St. Olaf
Graf has a big week appearing is six games and going 4-0 with one save during the week. In those six appearances, she racked up 56 strikeouts over 36 innings. During the stretch, she only allowed two runs.