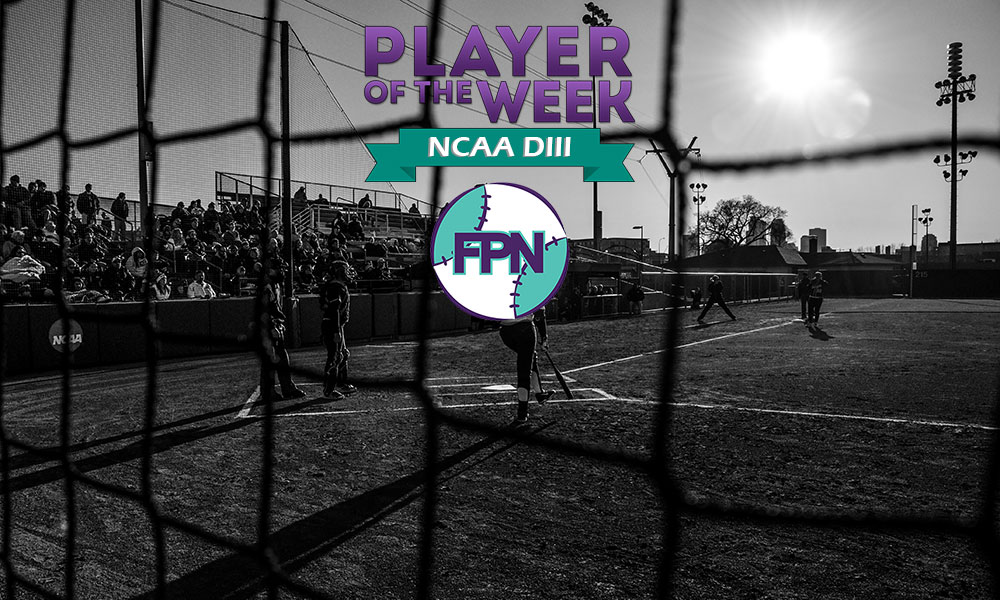 Fastpitch News has released its May 2, 2017, NCAA DIII Players of the week awards. All nominations will be considered and are due each Monday by 3:00 pm eastern time. Please submit to rankings@fastpitchnews.com for review.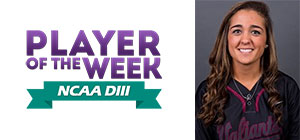 Alicia Marino
Manhattanville
Marino provided plenty of runs for the Valiants in a 5-3 week. Marino batted .483 (14-for-29) and slugged 1.000 while totaling 14 RBIs, seven runs scored, four home runs and three doubles. She had at least one RBI in six of eight games.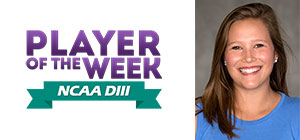 Anna McKee
Washington U
Junior pitcher Anna McKee posted a 3-0 record with a 1.65 earned run average in three starts last week for WashU. McKee tossed complete games in a 4-3 win over New York University on Friday and a 4-1 victory on Saturday. She also picked up the win in a 12-0 five-inning win over Greenville on Tuesday allowing one hit in three innings. McKee stuck out 16 and walked one in 17 innings pitched.