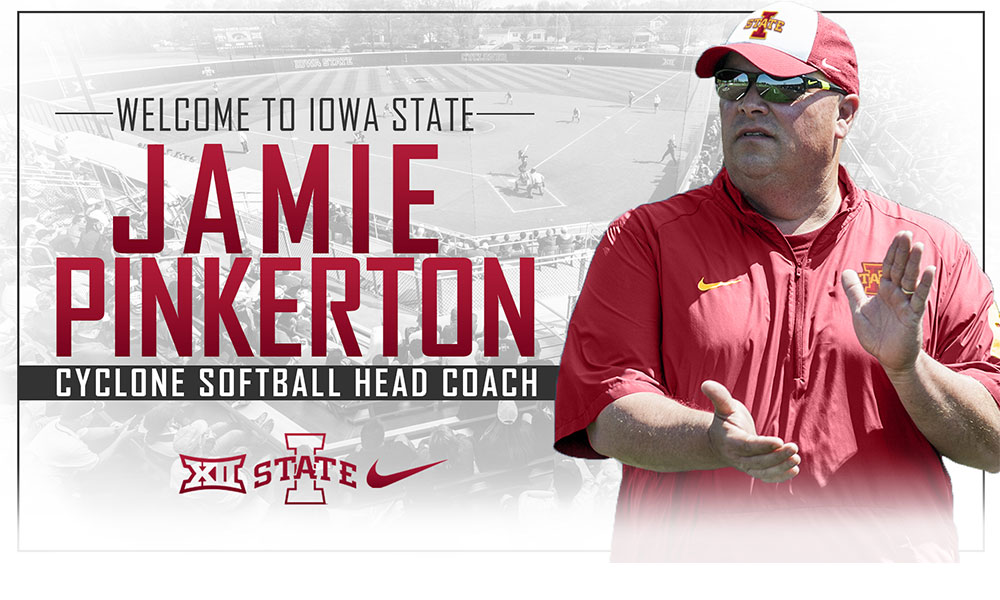 Iowa State is hiring a familiar face to the Cyclone program as Jamie Pinkerton who spent four seasons as an assistant coach in Ames from 2010-2013  is returning as Pinkerton was announced as the  Cyclones new head coach on Wednesday.
Pinkerton replaces Jamie Trachsel who was hired by Minnesota on July 23 after one season as head coach of the Cyclones.
Pinkerton comes from Montana where he helped start the program from scratch, as the Head Coach, in 2014. Pinkerton made Montana an immediate contender when it began play in the Big Sky Conference and raised its win total all three years concluding with a 35-24 record (15-6 in the league) in 2017. They also won the Big Sky Conference Tournament and advanced to the NCAA Tournament as a four seed in the Seattle regional before falling to Washington and Fresno State.
Pinkerton was named Big Sky Coach of the Year twice in his three seasons at Montana.
"I am delighted to return to Iowa State and lead the Cyclone program," Pinkerton said in Iowa State press release. "Our family loved Ames, so the return is an easy one. However, running my own program at Montana rekindled my desire to do so again. Getting that chance at a Power 5 Conference school, and one that I'm familiar with is just perfect. I'm very appreciative of the confidence that Calli and Jamie (Pollard) have shown in my vision and abilities."
Pinkerton has plenty of experience as a head coach, before his stint as an assistant for the Cyclones, Pinkerton was the Head Coach at Arkansas from 2005-09. At Arkansas Pinkerton led the Razorbacks to two NCAA Tournament appearances in his final two seasons. Pinkerton was also the Head Coach at Tulsa from 2001-2004 winning WAC Conference Coach of the Year in 2002 and 2004.
Pinkerton's 12-year Head Coaching career includes 350 victories, three NCAA Tournament berths, and four conference coach-of-the-year honors. He has coaching experience as well with both USA National teams and Junior Olympic teams.