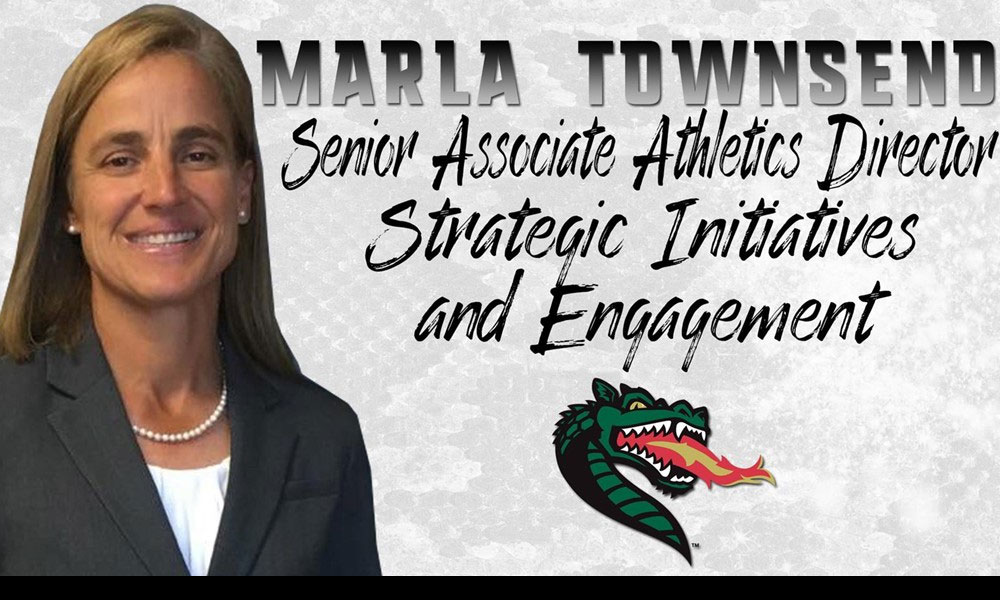 Late Monday night, UAB announced that after 18 seasons as the only Head Coach in UAB Softball program history, Marla Townsend is stepping down to take a position in the athletic department.
UAB Director of Athletics Mark Ingram announced via UAB press release that Townsend is being promoted to the Senior Associate Athletics Director for Strategic Initiatives and Engagement.
"This is an incredible opportunity to work with all of the athletic programs here at UAB," Townsend said in UAB press release. "Softball will always be near and dear to my heart, but I am excited for this new role and for the bright future we have here at UAB."
Assistant coach and former Blazer player Amanda Ellis will serve as the interim coach for the upcoming Blazers season.  Ellis played for Townsend at UAB from 2001-2004 and returned to the program in 2014 as a volunteer coach. Following the 2014 season, Ellis was hired as full-time assistant coach.
"Amanda was a player here and came back as an assistant coach so she knows our core values and I know she will continue to build upon the foundation of the softball program and take it to new heights." said Townsend about Ellis.
Townsend was hired by Gene Bartow to be UAB's head coach in 1998 and led the Blazers for 18 seasons, beginning in 2000. Townsend went 532-507 leading the Blazers to the NCAA Tournaments from 2010-2014  highlighted by the 2013 season where UAB won Conference USA regular season championship as well as winning the Louisville regional by knocking off UCLA to advance to the 2013 Super Regional where the Blazers would lose two one run games at number two overall seed Florida.
Townsend had nine 30 plus win seasons with six straight-seasons of 30 or more wins from 2010-15. Townsend was named the Conference USA Coach of the Year three times in 2002, 2006 and 2013. Townsend was inducted into the Alabama Amateur Softball Association Hall of Fame in 2008.
"Congrats Coach Townsend! Thanks to you and your teams for always being classy competitors. The college softball world will miss you," said Alabama's Head Coach Patrick Murphy via his twitter account.
During Townsend's run at UAB, The Blazers went from playing at George Ward Park off-campus and moved into an on-campus stadium in 2010. That started the streak of five straight NCAA Tournament berths and included hosting the 2012 Conference USA Tournament.  This upcoming season Townsend will be at UAB for 20 years. However, Townsend will not be in the dugout during Blazer games but instead will have a chance to either hang out at the new press box or new grandstands at UAB's Mary Bowers Field which would not have been built if it was not for the impact and legacy that Townsend has made to the Blazers program.