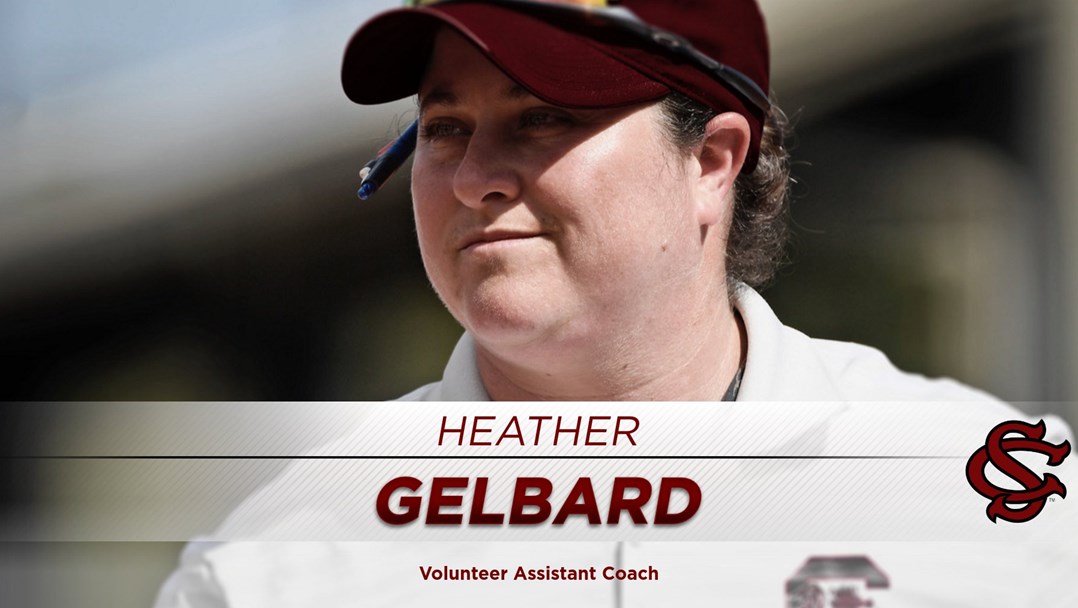 Release and photo from South Carolina Communications
COLUMBIA, S.C. —- South Carolina softball head coach Beverly Smith added a wealth of knowledge to the coaching staff with the addition of former FIU interim head coach Heather Gelbard, Smith announced Monday. 

Gelbard most recently served as the interim head coach of the Panthers for the 2019 season, a role she accepted in October of 2018. Despite the staff change late in fall camp and losing five of the program's top-seven hitters, Gelbard led FIU to a 26-win season and placed a student-athlete on the Conference USA All-Freshmen Team. 

"I am excited to welcome Heather to the Gamecock Softball staff," Smith said. "I have known Heather since her days as a player at N.C. State. Calling pitches from the opposing dugout while she was in the batter's box was no easy task. She played for (South Carolina associate head coach) Lisa Navas at N.C. State and spent several years working beside Hall of Fame Coach Joan Joyce at Florida Atlantic. I look forward to adding all of her softball experience to our staff."
Before taking over at FIU, Gelbard was the head coach of UMBC from 2017 to 2018 where she improved the team's winning percentage in both years of her two-year stint with the Retrievers. Under her guidance, the Retrievers posted two of the highest team GPAs in program history while also qualifying for the American East Conference Tournament in both her years.

While at UMBC, players racked up numerous awards in a short period of time, with Gelbard coaching players to three AEC All-Conference, two All-AEC Tournament and two AEC All-Freshman honors. Players at UMBC also won weekly awards 22 times during her two seasons. 

During her tenure at FAU from 2010 to 2016, Gelbard served as an assistant coach and recruiting coordinator where she coached 20 All-Conference players, four All-South Region players, as well as an All-American, a CoSIDA Academic All-American and an NCAA Woman of the Year nominee.

Gelbard's first coaching experience came as a graduate assistant coach at Barry University (2007-2009) where she was part of a coaching staff that was named the Sunshine State Conference and South Region Coaching Staff of the Year as the squad won the league and regional titles on its way to a Division II College World Series berth in 2008.
Gelbard played for Navas at N.C. State. During her time with the Wolfpack, she earned Academic All-American and All-ACC honors as a four-year starter. She is still in the top-10 in 15 different career offensive categories in program history. 

For more information on the Gamecocks, continue to check back with gamecocksonline.com. Subscribe to South Carolina on Stanza to get schedule updates directly in your calendars.