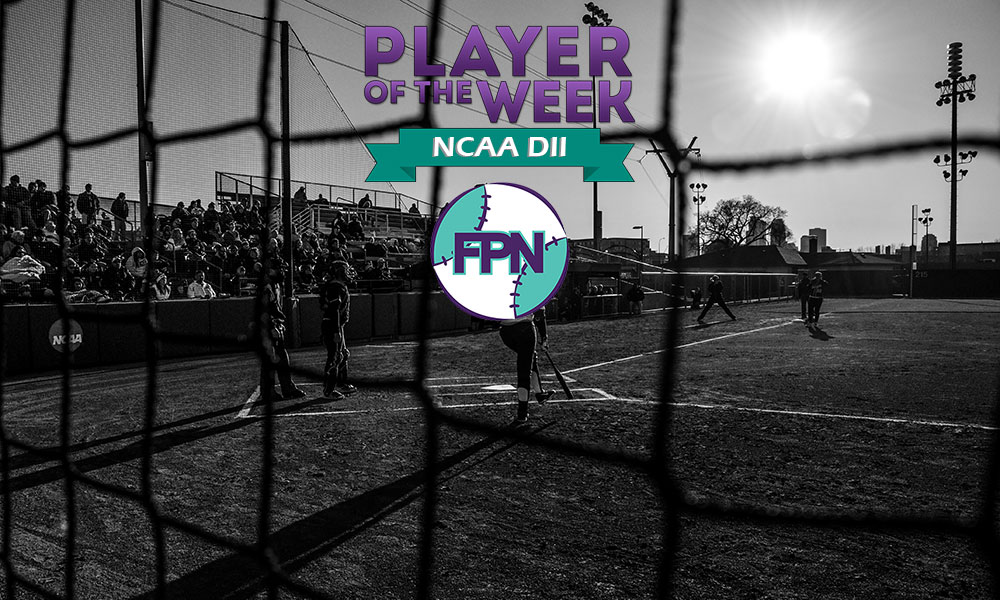 Fastpitch News has released its May 2, 2017, NCAA DII Players of the week awards. All nominations will be considered and are due each Monday by 3:00 pm eastern time. Please submit to rankings@fastpitchnews.com for review.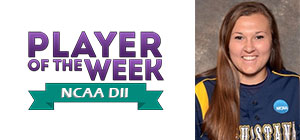 Christina Pickett
Augustana, SD
Pickett led the Vikings at the plate batting .667 with eight hits, including two doubles and two home runs. She drove in seven runs and scored five while compiling a .714 on-base percentage and a 1.333 slugging percentage.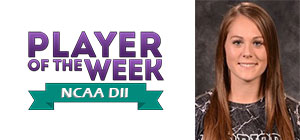 Lyndsay Butler
Wayne State
Butler won both games of a doubleheader. She allowed just one run on eight singles in 13 innings with six strikeouts to two walks for a 0.54 ERA. She finished her GLIAC regular-season career with a 41-9 record (.820 winning percentage) and seven saves, along with 43 complete games, 394 strikeouts, and 40 earned runs in 343.2 innings for a 0.81 career GLIAC game ERA.