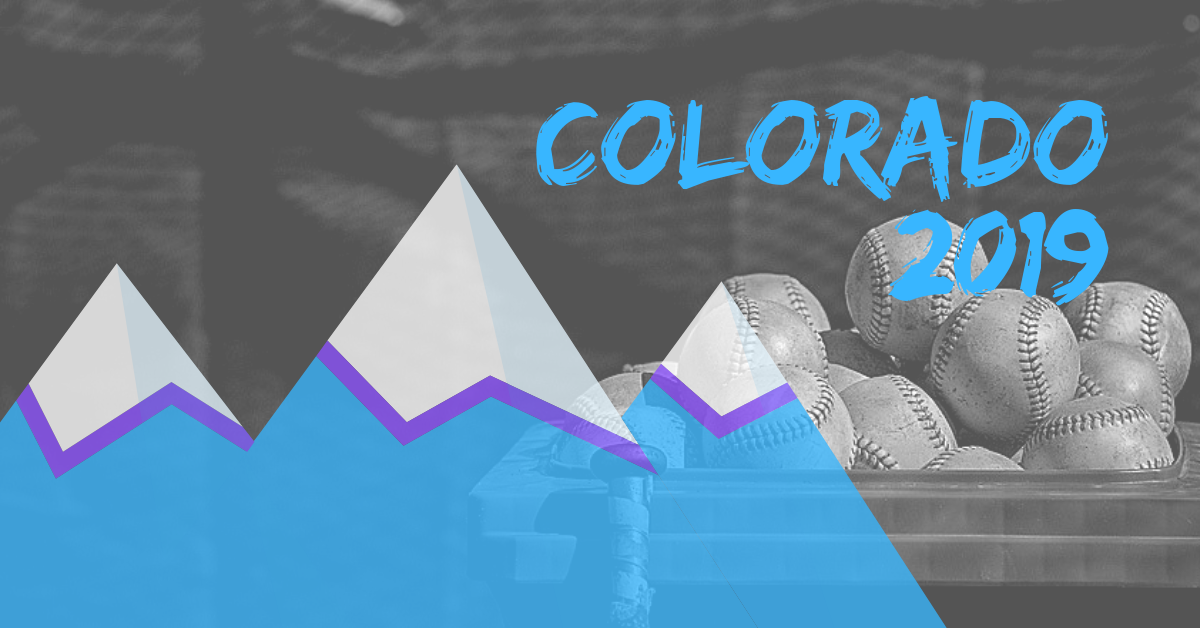 In what has become one of the biggest weeks in club softball, Colorado is underway! The nation's top teams are set to collide in front of hundreds of collegiate coaches between all the major events, camps, and workouts taking place.

Nothing to follow is particularly new or things you haven't heard before but they are important to be reminded of especially with so much hustle and bustle and – at times – pressure. Below are fast ways to garner attention or put yourself in a hole.
1. Carry Your Own Stuff
You hear this time and time again and yet you still see Tweets about this very faux pas: athletes, carry your own stuff! Carry your luggage, carry your game bag, and help carry team equipment. Don't put it in your parents' cart and definitely don't let anyone else carry or roll your bag. It's a simple thing that's easy to control and looks really bad if you don't do.
2. Always be Aware of Your Surroundings
This should be an every day, every tournament, every outing "thing" but especially during a week with so many teams and coaches around you must always be aware of your surroundings; realize you may never quite know who everyone around you is.

Remember to be polite and considerate, always, especially in hotels! The biggest thing I see is athletes running through crowds of people and groups being extremely loud in small, crowded spaces or in hotel lobbies and hallways. Don't be those people and don't represent your team/organization that way. Find the balance. You can have a lot of fun with your team, run around, be loud, etc. but there is a time, place, and way to go about it. Make sure you strike that balance!
3. Control Your Energy
Your attitude, effort, and outward energy are ways to quickly turn coaches heads or chase them away. You can choose how you are going to react, what attitude you have, and the energy you bring. Go ahead show your passion, drive, and fire! How you react, especially to negative things, when things go "wrong" will say a lot about you to any college coach in attendance. Choose the energy you're putting out wisely!

If you're a more quiet, introverted person who isn't necessarily the loudest on the field you can still dictate what you're putting out there. It's easy to see a great attitude over a poor one, it's easy to identify when someone is giving their best effort, and it's easy to see someone who is supporting their teammates even if they aren't screaming and yelling at all times.

Something else to remember – don't get caught up in the head space of "who is getting looked at by who". When you start comparing what's happening with everyone else to yourself it often doesn't end well. Remember, their success does not take anything away from you or discredit any success you have, celebrate them, be happy for them, and continue to focus on what you need to do. Try to avoid any unnecessary jealously or drama! It can be naturally and tough but again, control your energy and focus on investing it into something positive for yourself long term.
4. Mind the Details, Be Intentional with Everything You Do.
As the game develops, so does the talent of the athletes who compete and there are extremely talented athletes everywhere. Coaches are often looking for those "X-Factors" that best fit their program's culture that other similar athletes may lack: the details can make or break you. Be the first athlete on and off the field; pick your teammates up and celebrate their successes; always have your gear ready and and on you (wrist bands, glove, etc.); help ensure dugouts are picked up and cleaned when your game is over; ensure you and your teammates are focused in the dugout and not getting distracted; take the initiative!

Never over look the details, even if you're having an off game or day, you can still always control and ensure the details are being handled.
5. Warm Up with a Purpose
I recently saw a Tweet from a collegiate coach that shared her staff put a student-athlete on their recruiting list simply off this particular young woman's warmup. This goes hand-in-hand with tip number four; do everything with a purpose, everything.

You have to look at a week like Colorado pragmatically – these are monster events and at most, schools only have three coaches out trying to cover as much ground as possible. Recruiting is also about relationships and returning to where there has been success; coaches and schools tend to have their "go-tos" when it comes to programs they always swing by, check in on, and watch. So sometimes they may only see you during a warmup and that could be just enough to catch someone's eye who may not have seen you otherwise.

Hustle everywhere, always finish the play, bring the energy, and take everything you do seriously. Again, you never know who is around.
6. Keep Your Eyes Out of the Stands
Lastly, it is exciting when any college coach pulls up to the field you're competing at, but you have to keep your eyes out of the stands. It can be tough with all the pomp and circumstance that surrounds a week like Colorado but do your best to live in the moment, just play the game you love, enjoy the time and memories with your teammates – the rest will take care of itself.

If your eyes are in the stands you are not focused on the task and game at hand. This isn't fair to you; to your guardians, parents, coaches, etc who help make weeks like this possible; and arguably most importantly to your teammates. Don't let them – or yourself – down because your head is not where it needs to be.
————————————————————-