Core Training
Learning your recruiting terminology and vocabulary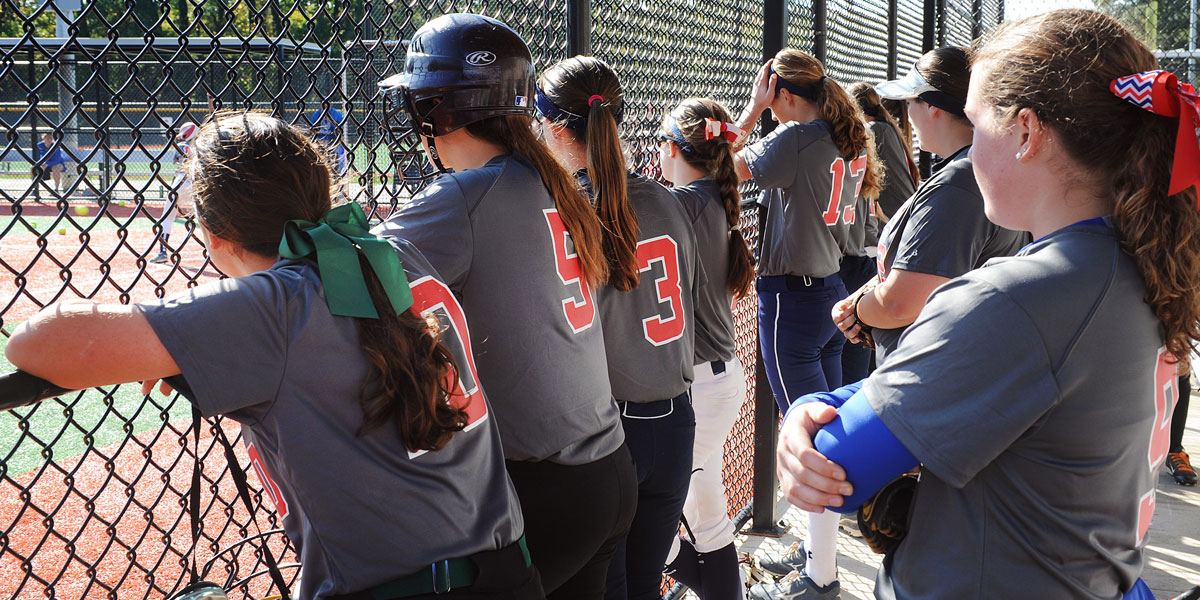 The recruitment process can be confusing and dense especially when dealing with the rules and ever-changing structure around the DI game. Knowing the everyday terminology can be helpful in easing some of the stress one can feel during this process. Here is some of the "nitty gritty":
"PSA"
The abbreviation PSA is short for "prospective student-athlete". By the NCAA's definition: "A prospective student-athlete is a student who has started classes for the ninth grade. In addition, a student who has not started classes for the ninth grade becomes a prospective student-athlete if the institution provides such an individual (or the individual's relatives or friends) any financial assistance or other benefits that the institution does not provide to prospective students generally."
Basically, and to put it crudely, if you are in high school and compete in a sport you are considered a "PSA".
UNOFFICIAL AND OFFICIAL VISITS
The biggest difference between these two types of visits is "who foots the bill" for the trip. During an unofficial, the PSA and their family must pay their way to, during, and from campus. As long as other requirements are met an institution is allowed to provide complimentary tickets to athletic sporting events but outside of that, the recruit and family pays e.g. airfare, parking, hotel, food, etc.

When a PSA takes an official visit the institution foots the entire bill. With recent changes, PSAs may now take an official visit anytime following September 1st of their junior year of high school; this used to be Sept. 1st of their senior year.

What is important to remember about official visits is that a PSA is only allowed to take five during their recruitment process so this is not something a recruit can "go crazy" with and utilize to visit dozens of schools this way. There is no limit to how many unofficial visits can be taken and are crucial to the decision making process.
CONTACT PERIOD
Think of a "contact period" as open season somewhat. During this time it is permissible for approved coaching staff members to make in-person recruiting contacts and evaluations off-campus. Note: as far as "contacts" go the PSA must be of age (junior year for DI softball) to have those contacts.

Also important to note, something as simple as a "hello, how are you?" to a PSA or their family member can technically be considered a "contact" and could be impermissible depending the age of the PSA and when it occurs in accordance to the recruiting calendar. It's important to know this, coaches aren't being rude, they just literally cannot speak with you.
EVALUATION PERIOD
An "EP" is a time where authorized athletics department staff members/coaches are allowed to assess, watch, evaluate the abilities of PSAs in an off-campus setting however no contact can be made. The best example of this is the current six-week fall recruiting we are in; it is an evaluation period, there should be no off-campus in-person contacts being made.
QUIET PERIOD
During the recruitment calendar and process there is a time called a "quiet period". When there is a "QP" coaches are not allowed to evaluate or make any in-person contacts with PSAs off-campus. However it is permissible for in-person recruiting contact to be made on an institution's campus, think "campus visit".
DEAD PERIOD
As the name suggestions, during a "dead period" all recruitment activities, contacts, evaluations, everything must come to a halt. These periods normally do not last long and center around events like the Women's College World Series, the NFCA Convention, etc.
VERBAL COMMITMENT
When you see or hear about a PSA "verbally committing" to an institution it is important to know that even though a student-athlete and a program have come to an agreement and have made offers/commitments to each other there is nothing "legally" binding here. At any point the PSA could retract their commitment or the institution can change their offer to said PSA. Until the student-athlete has signed their NLI, nothing is legally binding or official.

Also important to note, once the NLI is signed a PSA's recruitment process is over and any contact from another institution is prohibited. This is also the point where an institution can publicize the addition of a PSA to a future roster, stories about a PSA, interact with them on social media via actual typed/written responses, etc. Until things are official, none of the above is permissible.
Do you have other words or terminologies you're confused about? Drop us a line at mkyllokittleson@fastpitchnews.com and we'll see if we can help!