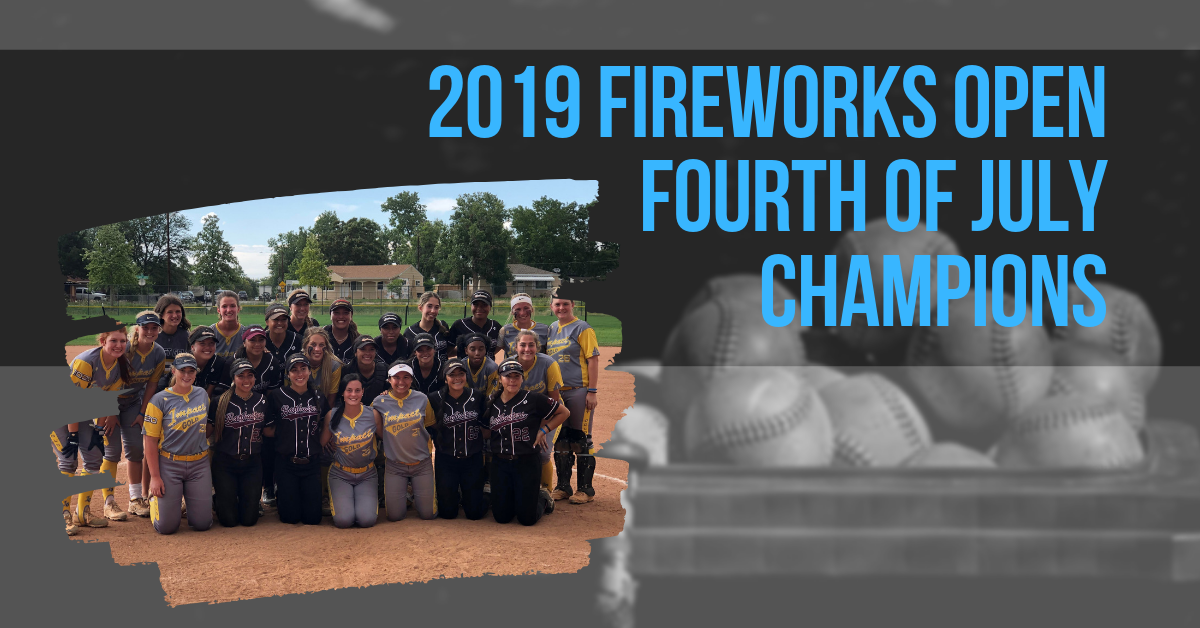 16s Finishes
16U Champions: Tulsa Elite 2021
16U Runner-Up: Utah Fastpitch Club
16U Third/Fourth Place: Wheatland Spikes and USA Athletics Rogers/Mora/Gunnar

Tulsa Elite 2021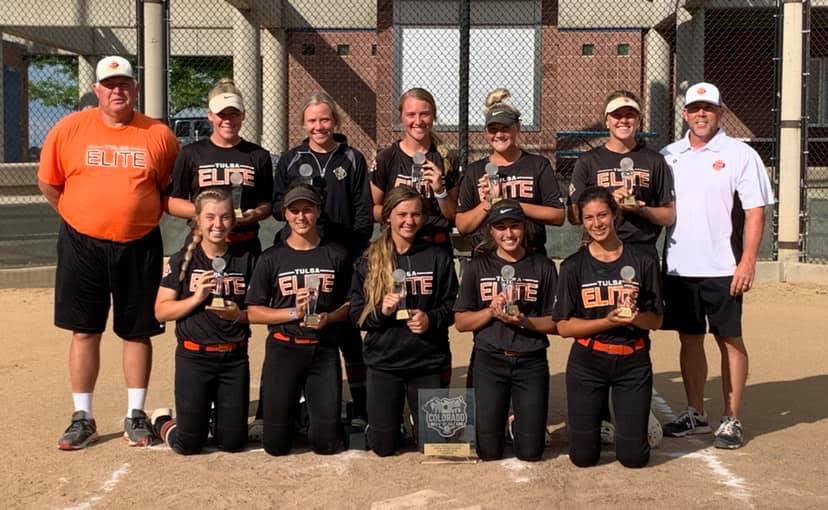 Tulsa Elite 2021 posted a perfect 8-0 record in the 16U Open Tournament, claiming the 2019 Fireworks title. Tulsa Elite won in a number of different ways from big offensive explosions to closer contest where their defense and pitching shined.

We spoke to head coach Darrell Wood who had this to say about the weekend, "We had some downs, but during this tournament we had mostly ups. Our offense was the best we have had all summer. I'm still looking for this team to get better and we are going [in]to the ASA/USA nationals to play the best we have played and try to win it."

Looking back Coach Wood gave kuddos to the Utah Fastpitch Club as the Elite's most challenging matchup of the week.

Stand out players:
– Kami Withem had two home with a grand slam.
– Gabbi Higbee had two home-runs with a grand slam.
– Madi Folsom had four home-runs with a grand slam and played solid defense at third base.
– Celeste Wood had four home-runs with a grand slam and played solid defense at short-stop.
– Bailley Runner had a home run and pitched well.
– Rylee Lemos had a home-run with an on base percentage .710

Utah Fastpitch Club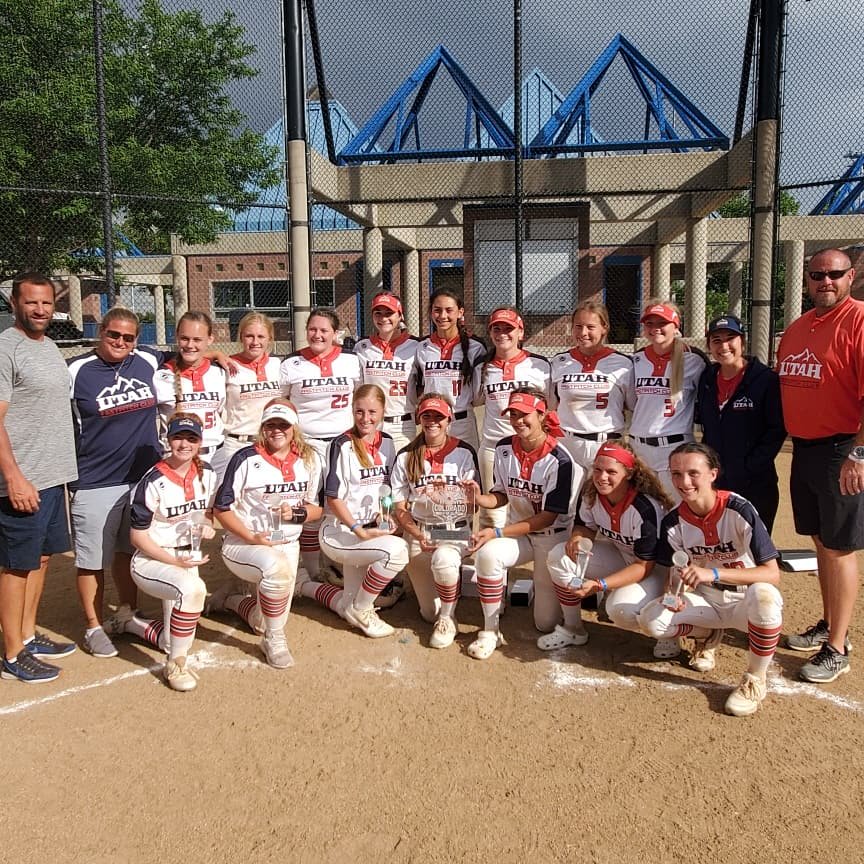 The Utah Fastpitch Club came out with "bang" in Colorado defeating a number of talented and well-known squads over their journey such as: OK Exlusive, Breakers Labs, So Cal Athletics, Wasco Diamonds, Aces Express, and Select Fastpitch. Finishing with an 8-2 record, Utah Fastpitch Club put up multiple double digital scoring performances over the course of the week.

We asked coach Teisha Korth about her team's week and performance at the 2019 Fireworks Tournament. "There is nothing more rewarding than watching these young ladies find success," she said.

"Each one of my players were a contributor this week. Each one of them came to be a player and not a spectator in the game. This week ended up being build upon each player's strengths. Our pitchers did their job at the mound, our catchers were threats behind the dish, our defense held the teams tight, we strung hits together on offense, and of course we couldn't forget the walk off and home runs. It was extremely rewarding to watch this group of elite players compete against some amazing teams. By far my favorite game was Saturday evening against the Fury 2022 team, who ended up taking the ship. It was definitely a pitching duel. Our Kaysen Korth only gave up four hits in the six inning game. It was an intense game and was played well by both teams. There were no errors in the game but we had a couple clutch hits in the top of the fourth which we then played some small ball to score two runs. We kept the momentum on our side which ended in a win. We fought hard as a team this past week and I'm extremely pleased with the outcome. We had many highlights this week."

Impact and stand out players for Utah Fastpitch Club include:
– Gianna Bruno had a walk off in game 6 against the Colorado Angels.
– Cassidy Hauptman had 2 big home runs for the week.
– Hallie Young had an amazing catch in left field then threw the runner going to home out.

"We are very grateful to Triple Crown for putting on such a great tournament," added Coach Korth. "The end of this month we head to California for the PGF Nationals. We are very proud to have three teams (18's, 16's and 14's) from our organization playing at the Nationals. We know we have to travel and compete consistently out of state to prep these young women for college play. This particular team has been building since 10U. We've spent the past six years traveling to California, Oregon, Colorado and Las Vegas to find the best hitters for our pitchers to pitch against and the best pitchers for our hitters to face. This year we have played 12 out of town tournaments, the majority in California. I am grateful we have such supportive and dedicated parents who help these girls travel."
18s Finishes
18U Champions: OC Batbusters – Bracamonte
18U Runner-Up: Impact Gold Holeman Premier
18U Third/Fourth Place: TX Threat and American Freedom CO 2019
OC Batbusters – Bracamonte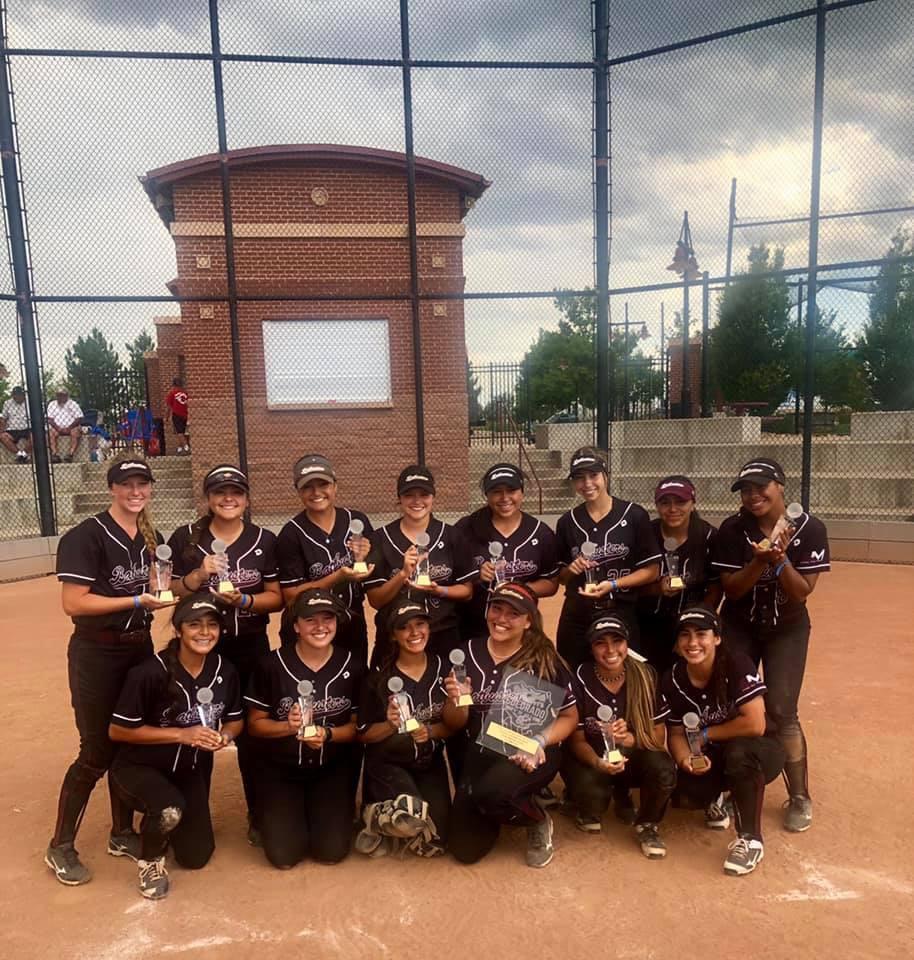 The OC Batbusters when a nice and clean 6-0 dominating and picking up decisive victories along the way though Coach Tony Bracamonte was quick to give praise to every opponent the OC Batbusters faced.

"I would consider each one of our opponents a challenge due to the amount of talent in this tournament!"

We also asked Coach Bracamonte about his thoughts on his team's impressive week in the mountains!

"This week was pretty challenging due to the weather," said Bracamonte. "Monday practice games [were] cancelled, Wednesday games were played, Thursday and Friday were interrupted as well. Through adversity this the team stayed the course and for that I am very proud of them! [The] experience was one to remember with all the challenges thrown our way. I am really looking forward to the summer with this team!"
As far as stand out players goes, Coach Bracamonte had to give it up to his entire squad saying, "everyone on this team had something to offer not just one person."
Impact Gold Holeman Premier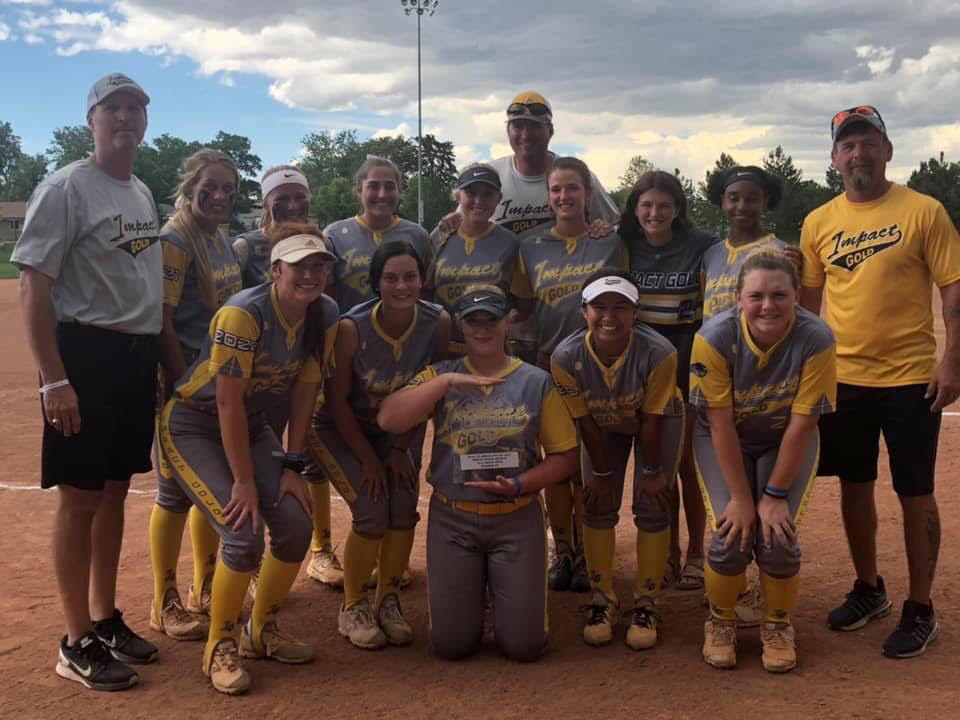 Impact Gold Holeman had a lengthier road to the finals going 7-2 on the weekend with both losses coming at the hands of the OC Batbusters Bracamonte. The week was a battle for the Impact but these student-athletes rallied in impressive fashion to power through the week and leave their mark on

Coach Tony Holeman had this to say about his team's week and their entire experience at Fireworks, "Triple Crown Sparkler/Fireworks tournament is a tradition rich tournament. There are teams from all over the country that come to play this tournament and we looked forward to playing them. It's the only tournament where we're guaranteed to play teams from Coast to Coast and north to south. This particular week of tournaments at all the parks we consider the granddaddy of them all. We played teams from California, Oregon, New Jersey, Virginia, Michigan, Nebraska, Colorado, and Texas. We showed up with 13 players on our roster with one of those players being Alex 'YaYa' Holeman who is a first year 12U player who practices with our teams and wanted a shot on the big stage with the older girls to see if what she does in practice she could do in a game. By the time we got to the Championship game we were beat up, banged up, and could barely make a roster, and we thought YaYa may be needed just to be able to play it. It was a battle to get there that took it's toll. One player had to leave Friday morning for personal reasons, another player hurt her knee and started swelling extremely bad during the first game Sunday, another player was hit by a ball Saturday and hurt her knee in the second game and it started swelling Sunday, another player's nose started bleeding during the semi-championship, another player busted her chin and was bleeding also during the semi championship game, and my last catcher standing's elbow was sore prior to the championship game. We looked like an infirmary going into the championship game with players bloody, swollen body parts, iced, hobbling and hurting, but they played great. We had one bad, two-out defensive inning and outside of that they played the way they had the whole week. We were disappointed to lose the championship game but proud of their overall performance for this whole tournament and how they finished playing hard even though they were beat up and hurting.

FPN: What made you the happiest with your team's performance?
Coach Holeman: "What made me happy is when the team performed as a unit. We preach play for each other and play as one. We overcome several variables and obstacles in order not to just continue winning, but to actually be in the championship game. After OC-batbusters put us in the lower bracket (3-0 game) our goal Sunday was to make it to the championship game because we knew they would be the team to beat to win the tournament. We were just too injured and beat up when we got to the championship game to pull it off and give them a run for their money. They are an extremely talented team and play extremely well."

FPN: Did you have a favorite moment?
Coach Holeman: "My favorite moment of the tournament was in the semi championship game. We had to come back in the bottom of the last inning to take the W. It's when the girls rise to a challenge like that and overcome it that makes me so proud. Especially when you started playing at 8a.m. and this was our third full game in a row in heat against quality competition.
How was your experience? Obviously our experience was great. Winning is always fun. We just hate we found one team in the tournament that we couldn't find the right formula to get the win. The same team that put us down in the loser bracket is the team we faced again in the championship that ultimately beat us. Only two games we lost the whole tournament. Gives us something to continue work to on and improving towards.
What are you looking forward to moving forward with your team?What I'm looking to most about moving forward is the foundation in which this team is putting together in our region to build upon. We have one more tournament left for this 18U team before seniors will leave for college. We're very proud of the seniors accomplishments and they have already broken the ceiling for what local teams in our area have done. The 2020 class will continue that trend and break even more barriers and will continue to do things that teams in our area and state (Mississippi) have never done."

FPN: For your squad were there any big standout players?
Coach Holeman: "Our three senior players have been with us since the beginning of Impact Gold Holeman. They are the foundation for this team.OF – Columbia Holeman (Indiana Signee)C – Fallon Groves (Montevallo Signee)SS – Maycee Knight (Jones Junior College Signee)In addition to the three seniors, one of our big studs is our 2020 Pitcher, Karsen Peirce (USM Commit) and our 2020 Perren Twins, Corner – Lauren and C/OF – Alex Perren.We also have a young pitcher who has really stepped up and filled a role for our team. 2021 P – Rycca Hinton.

To be honest it's hard to leave anybody out of our lineup. From top to bottom every player is very good, not just in their position, but also at the plate. That was our thing this tournament was we produced offensively. When we can score 7 to 15 runs a game our defense plays more relaxed and at a more upbeat tempo. Our first loss to OC batbusters was a result of our lack of offensive production.
——————————————————————–