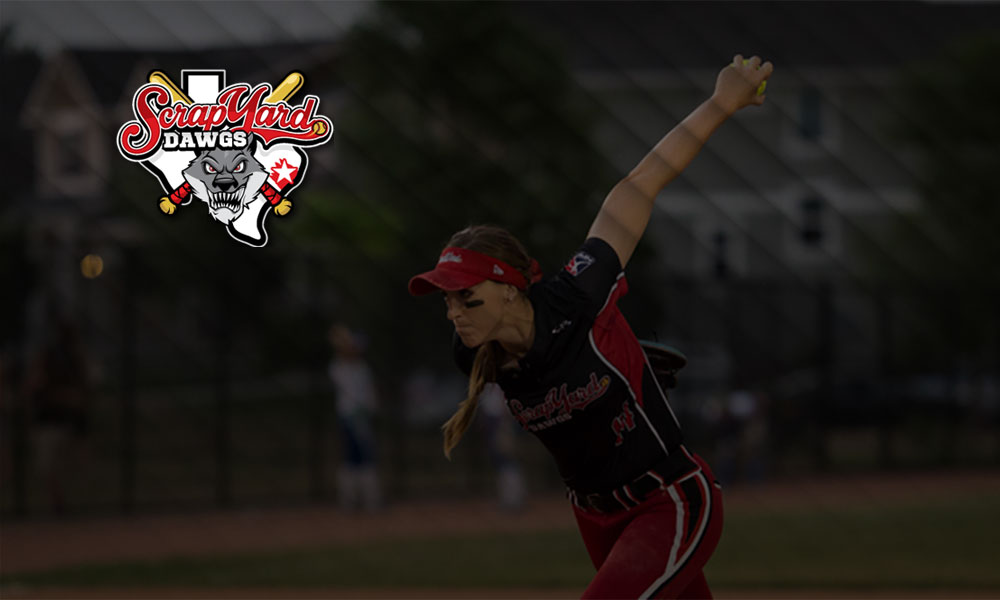 For the first time since 2009, The National Pro Fast Pitch League has a franchise other than the Chicago Bandits or USSSA Pride that is taking the Cowles Cup home as the Scrap Yard Dawgs defeated the USSSA Pride beating them twice on Sunday to win first NPF Championship in franchise history.
The Scrap Yard Dawgs had to beat the USSSA Pride twice on Sunday after losing Game one to the Pride 5-0. That would force Monica Abbott to pitch twice on Sunday, and Abbott responded throwing a shutout in Game two winning 2-0 to force a winner take all game three. Abbott dominated the Pride offense, which was ranked No. 1 in the NPF, holding them to two runs in the two games with only one run was earned. Abbott had 25 strikeouts and threw 242 pitches on a day where the heat index was 100+ in Baton Rouge.
Despite Abbott's efforts, The Scrap Yard Dawgs found themselves trailing the Pride 2-1 in the Top of the 6th with one on and two outs with rookie Kasey Cooper at the plate. Cooper had two strikes on her against Pride's pitcher Angel Bunner who was in relief of start Kelsey Nunley. Cooper who didn't join the Scrap Yard Dawgs until July 16th due to her commitments with U.S. National team hit a two-run home run in the sixth inning that gave the Scrap Yard Dawgs a 3-2 lead.  The Scrap Yard Dawgs would add two more runs in the seventh on a Meagan May Whitley solo shot that landed in the left field berm and Cooper later drew a bases-loaded walk to force home a run that stretched the lead to 5-2.
That was all Monica Abbott would need as Abbott finished the game off in style with consecutive strikeouts of Romero and pinch hitter Gionna DiSalvatore to close out the series.
Abbott was named MVP of the NPF Championship series for a league record fourth time. It accompanies her fourth NPF Championship with three different franchises. Abbott won championships with the Washington Glory (2007), Chicago Bandits (2011, 2015), and now Scrap Yard Dawgs. Abbott limited opponents to 15 hits and struck out 56 over 29 innings in the tournament.
The Scrap Yard Dawgs end a long streak in the league where either the Chicago Bandits or USSSA Pride had won the NPF Championship every year since 2009 when the Rockford Thunder led by Cat Osterman won the NPF Championship over the USSSA Pride.
Want more? We discuss this on the latest episode of "In the Circle.