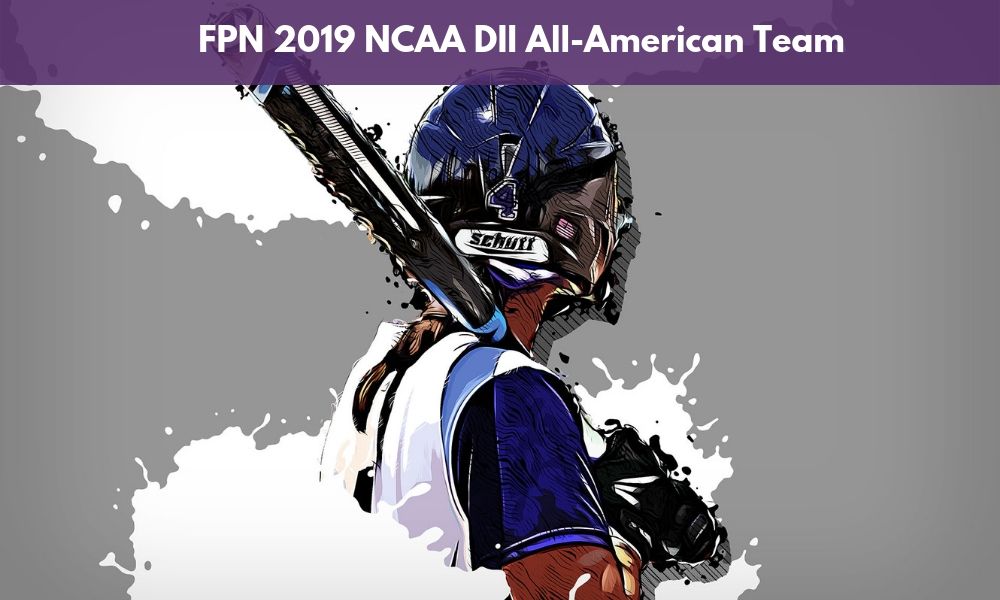 Fastpitch News has released its 2019 FPN NCAA DII Pitching and Offensive All-American Selections. Below you will find our Pitcher of the Year, Player of the year and our full list of All-Americans.
Allison Lipovsky
Senior
Grand Valley State
Lipovsky had a tremendous year in the circle posting a 33-4 record in 39 appearances. The senior held a 0.94 ERA with 362 strikeouts over 252 innings of work.

Christa Reisinger
Senior
Truman
Reisinger had a strong season at the plate in 2019. The Winfield, Missouri native ended the year with a .544 batting average, 13 home runs and 36 RBI's to go along with 75 runs and 60 stolen bases. She also posted 10 doubles and five triples on the year.

Christa Reisinger – Senior – Truman
Evelyn Arguelles – Senior – Johnson C. Smith
Olivia Jankowski – Senior – Edinboro
Kylee Moore – Senior – West Texas A&M
Emily Benson – Senior – Western Washington
Annmarie Torres – Junior – Colorado Mesa
Starkeira Daniel – Senior – Benedict
Makray Odom – Junior – Trevecca Nazarene
Daijah Chambers – Junior – Winston-Salem
Maggie Kadrlik – Senior – Augustana (SD)
Pitchers
Allison Lipovsky – Senior – Grand Valley State
Kylee Smith – Junior – North Georgia
Callie Nunes – Sophomore – Concordia (CA)
Makaleigh Dooley – Senior – Tampa
Jordyn Kleman – Junior – Winona State
Sara Keeny – Senior – Kutztown
Alli McGovern – Junior – Mansfield
Rosa'Lynn Burton – Junior – Wilmington (DE)
Machaela Short – Freshman – Bluefield State
Bailey Byers- Sophomore – Malone
Haleigh Hoefs – Freshman – Chadron State
Lani Van Zyl – Senior – Winona State
Erica Davis – Junior – Winston-Salem
Beth Walker – Sophomore – Chowan
Mary Collins – Senior – Trevecca Nazarene
Pitchers
Morgan Perry – Junior – Saint Anselm
Liz Pautz – Sophomore – Winona State
Bekah Slattery – Senior – Lock Haven
Ashley Mickschl – Sophomore – Augustana (SD)
Andrea Morales – Sophomore – Rogers State
Julia Seader – Senior – LIU Post
Haley Simonds – Junior – Newberry
Sable Hankins – Senior – East Central
Brenda Reninga – Freshman – Virginia Union
Ashlee Brassart – Freshman – Bluefield State
Tiffany Bearns – Senior – Bowie State
Ayanna Arceneaux – Sophomore – Western Oregon
Jordan Davis – Senior – Rollins
Ragan Broome – Senior – Mars Hill
Teala Howard – Freshman – West Florida
Abby Fiessinger – Junior – Carson-Newman
Meredith Daunhauer – Senior – Kentucky Wesleyan
Hannah Davis – Sophomore – Newberry
Kelly Byrd – Senior – Delta State
Brionna Coleman – Senior – Virginia Union
Pitchers
Nikkie Kovalsky – Senior – Young Harris
Maddy Barone – Junior – Southern New Hampshire
Jennifer Leonhardt – Junior – Southern Indiana
Saidi Castillo – Freshman – Texas A&M-Kingsville
Melanie Murphy – Senior – Florida Tech
Halie Waters – Sophomore – UIndy
Cambrie Hazel – Sophomore – Dixie State
Taylor Stocks – Junior – Shepherd
Jordan Withrow – Junior – Tarleton State
Mackenzie Ward – Sophomore -Minnesota State