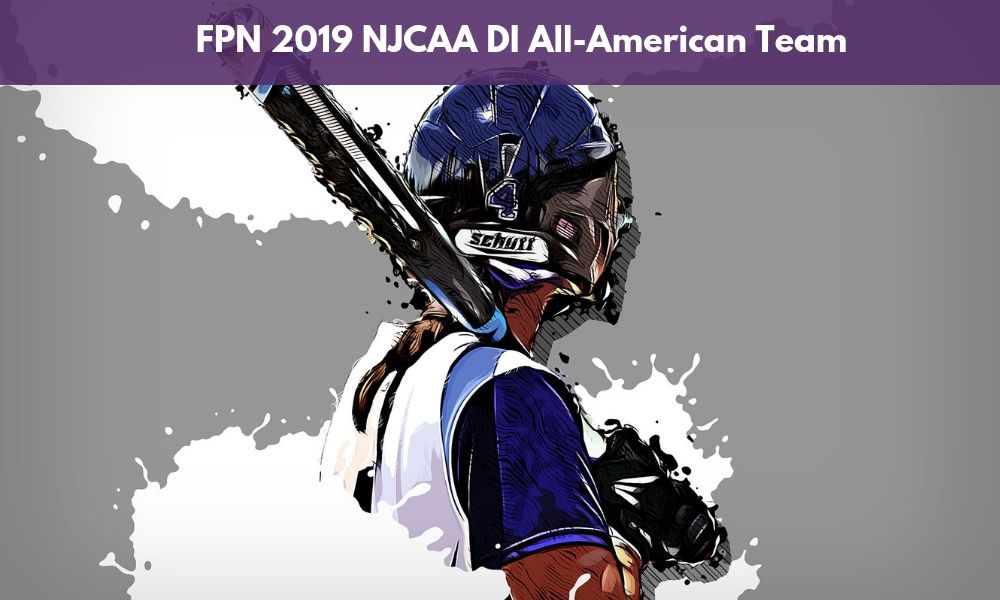 Fastpitch News has released its 2019 FPN NJCAA DI Pitching and Offensive All-American Selections. Below you will find our Pitcher of the Year, Player of the year and our full list of All-Americans.
Arianna Cordova
Otero
Cordova was outstanding at the plate this past season. The freshman batted .569 with 25 doubles, 19 home runs and 73 RBI's. On top of that, she carried a .620 on-base percentage and a slugging percentage of 1.153. 

Amy Woodham
Chipola
Woodham edged out some tough competition to capture our pitcher of the year award. She posted six straight wins to help her team capture the national title. On the season she went 29-2 with a 1.64 ERA over 170.1 innings of work. She also posted 170 strikeouts on the year.

Arianna Cordova – Otero
Amanda Gonzalez – Howard (TX)
Candela Figueroa – Chipola
Mallory Barber – Salt Lake
Gracie Cordova – Northeastern
Tanjala Smith – Tyler
Tarni Stepto – Salt Lake
Savannah Flinn – Clarendon
Rebeca Laudino – Florida SouthWestern State
Shaylee Alani – Yavapai
Pitchers
Baliee Dempsey – Wallace-Dothan
Mallie Brown – Wallace-Dothan
Kelsi Collins – Florida SouthWestern State
Brianna Bailey – Chipola
Amy Woodham – Chipola
Michaela Kelly – Western Nebraska
Makiya Thomas – Central Arizona
Becca Duran – Odessa
Claudia Telles – Clarendon
Kylie Brown – Yavapai
Marin Musicant – Howard (TX)
Chelsea Peace – Seminole State (FL)
Tiffany Steczo – Central Florida
Yvonne Hernandez – Midland
Brooke Snider – Indian Hills
Pitchers
Kaitlynn Bennett – Wabash Valley
Bailey Buffington – Crowder
Maddy Prough – Crowder
Koryne Coddington – Arizona Western
Hannah Poole – Gulf Coast State
Frankie Izard – Lake Land
Tristin Evans – Southern Idaho
Abby Rollet – Jefferson (MO)
Taliya Talley – Butler
Jade Miller – Grayson
Owen Bowers – Florida SouthWestern State
Marilyn Alvarado – Western Oklahoma State
Destinee Alvarez – Clarendon
Kalena Shepherd – Southern Idaho
Brianna Robinson – Butler
Abby Tiemann – Jefferson (MO)
Haley Sandridge – Chipola
Juliana Speranza – Indian River State
Ryla Christian – Andrew
Brecklyn Dennis – Tyler
Pitchers
Dawn Bodrug – Indian River State
Kailey Christian – State College of Florida
Macie Kuppenbender – Monroe College
Sarah Middleton – Georgia Military
Shaye Pinner – Yavapai
Shayne O'Connell – Pensacola State
Alexis Groet – Indian Hills
Taylor Lane – Northern Oklahoma Tonkawa
Abrienne Lee – Lake Land
Breanna Hernandez – Temple