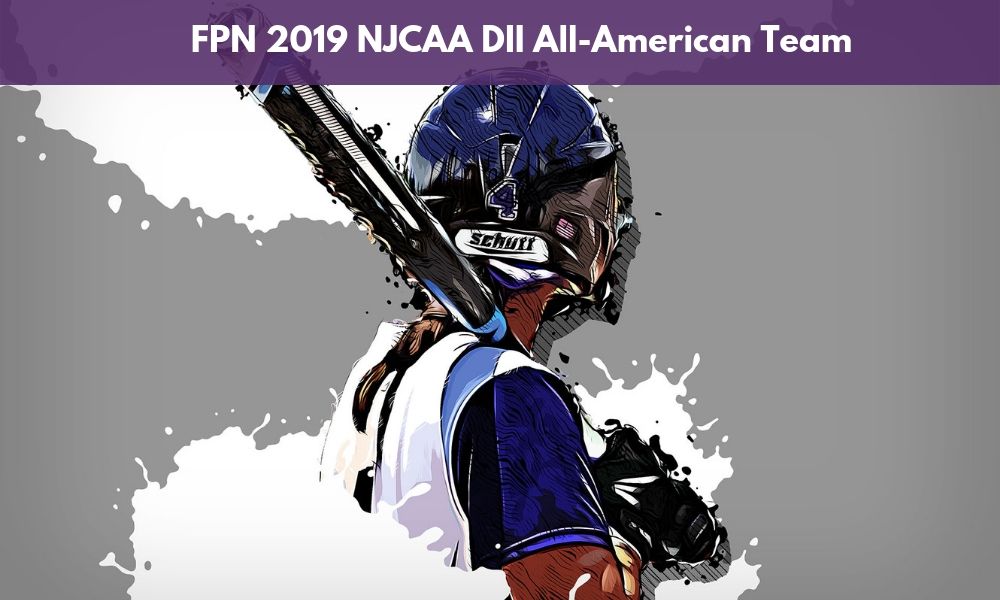 Fastpitch News has released its 2019 FPN NJCAA DII Pitching and Offensive All-American Selections. Below you will find our Pitcher of the Year, Player of the year and our full list of All-Americans.
Mia Ruther
Des Moines Area
Ruther produced at the plate this year as she led the nation in hits (112) and runs (88). On the season she batted .580 with a .616 on-base percentage. Ruther was also a force on the bases stealing 46 while only being caught twice. 

Brianna Hardy
Phoenix
Hardy was outstanding in her first year posting a 32-2 record on the year. She led the nation in numerous categories, Wins, Shutouts (19), Strikeouts (371), and strikeouts per game (12.55).  

Morgan Owens – Paul D. Camp Community College
Josie Deneen – Potomac State
Willow Chitty – North Platte
Casey Turner – CCBC Catonsville
Haleigh Joyner – Louisburg
Mackenzie Doyle – Rhode Island
Katlyn Lloyd – Morris
Sarah Hilton – Louisburg
Jillian Foote – Lake County
Mia Ruther – Des Moines Area
Pitchers
Brianna Hardy – Phoenix
Josie Swafford – Des Moines Area
Erin Hocker – Kirkwood
Jenson Howell – LSU Eunice
Olivia Burns – Itawamba
Tayler Coe – Glen Oaks
Hailey Manning – CCBC Catonsville
Alexis Friend – Cowley
Chevelle Sartin – Highland (KS)
Kelsey Peedin – Pitt
Alexis Sneed – Garrett
LP Trammell -Jones
McKennah Sikes – Jones
Madison Petroski – Rowan Burlington
Ariane Valdez – Chesapeake
Pitchers
Marissa Heuer – CCBC Catonsville
Heather Clevenger – Mercer County
Chelsea Smith – Hesston
Hannah Ogg – Danville Area
Kristen Peka – North Iowa Area
Daniele Rivera – Cuyahoga
Jessica Lee – South Suburban
Amy Bretado – Hesston
Elizabeth Taggard – Pearl River
Megan Mulhan – Cuyahoga
Alexis Hodapp – Highland (KS)
Irene Tomasovic – Madison
London Jackson – Kirkwood
Kimberlee Maddox – Lansing
Alexa Holderfield – CCBC Catonsville
Mary Grace Turner – Pearl River
Taylor Allen – Iowa Lakes
Alyssa Gill – Prairie State
Bethany Muenstermann – Lewis & Clark
Emily Bruntjens – Bay College
Pitchers
Kellie Faber – Morris
Karly Kos – Prairie State
Kaytlon Ward – Copiah-Lincoln
Jordan Martin – Madison
Hallie Donald – Jones
Heather Zumo – LSU Eunice
Cheyenne Hindman – Mercyhurst North East
Nicole Carter – Morris
Sydney Henrichs – Lewis & Clark
Ysabela Soto – Oakland