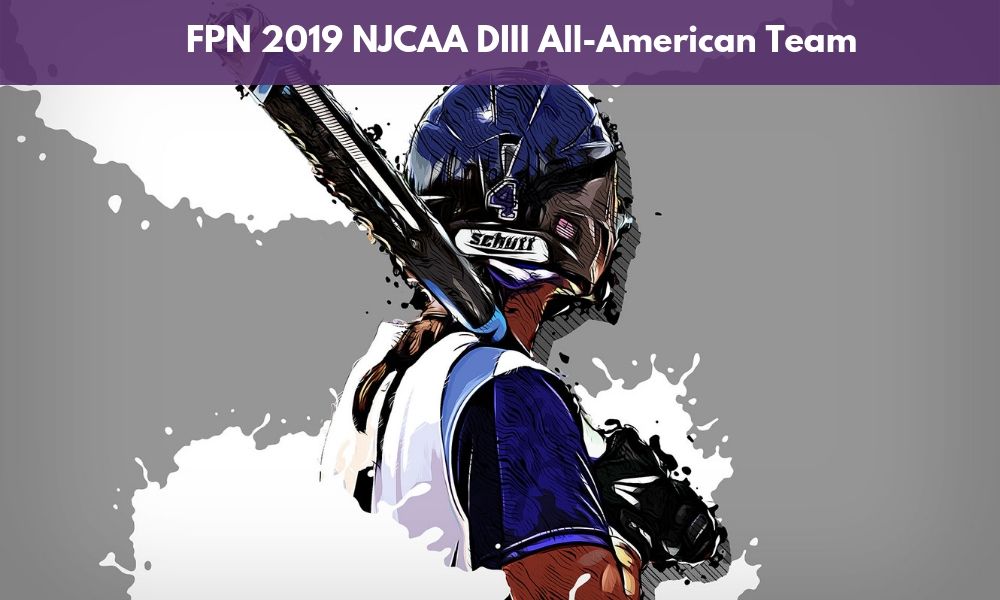 Fastpitch News has released its 2019 FPN NJCAA DIII Pitching and Offensive All-American Selections. Below you will find our Pitcher of the Year, Player of the year and our full list of All-Americans.
Alyse Jackson
Cumberland County
Jackson had a great season at the plater. The first year player out of Vineland, NJ batted .613 with 59 RBI's and 41 runs. On the year she also hit six home runs, eight triples and 27 doubles. All of that was good for a solid slugging percentage of 1.105.

Breanna Crown
Rock Valley
Crown led the nation with 25 wins on the season. She threw a total of 177.2 innings posting 153 strikeouts. The Davis Junction, IL native held batters to just a .236 average this season as well. 

Alyse Jackson (Cumberland County)
Bailey Zenk (Anoka-Ramsey)
Talyn McClaflin (Itasca)
Lisa Kossan (Central Lakes)
Jennah Hogan (Herkimer)
Michele DiNicola (Corning)
Heather Cicinnati (Suffolk County)
Kristen Cosgrove (Camden County)
Vani Patel (Herkimer)
Mackenzie Guzy (Lehigh Carbon)
Pitchers
Breanna Crown (Rock Valley)
Kali Puppolo (Herkimer)
Kassidy Cunningham (Dakota)
Cadyn Ehrenberg (Rock Valley)
Isabel Milazzo (Onondaga)
Chelsea Morgan (Lehigh Carbon)
Zoe Sneddon (Camden County)
Lindsay Hendrickson (Central Lakes)
Janet Humbert (Rainy River)
Jessica Vidal-DeJesus (Corning)
Anna Wagner (Anoka-Ramsey)
Madeline Mann (SUNY Adirondack)
Allison Stafke (Minnesota State)
Taylor Stefaniak (Genesee)
Megan Iverson (Anoka-Ramsey)
Pitchers
Jessica Pszeniczny (Brookdale)
Jackie Lesher (Rowan Gloucester)
Taylor Betz (Herkimer)
Kalee Wall (Northland)
Makayla Neinas (Rock Valley)
Shannon Gallagher (Lehigh Carbon)
Emily Auletto (Camden County)
Sarah Morgan (Cumberland County)
Brianna Meyer (Central Lakes)
Breanna Suppi (Cumberland County)
Bayley Bannister (Erie)
Sabrina Burrus (Suffolk County)
Megan Johnson (Rock Valley)
Taylor Zaino (Herkimer)
Mikayla Garbarino (SUNY Broome)
Shakyra Moore (Brookdale)
Gianna Venuti (Suffolk County)
Kayley Klehamer (Camden County)
McKenzie Ebert (St. Cloud Tech)
Rylie Wilner (Ridgewater)
Pitchers
Sam Patton (St. Cloud Tech)
Paiyton Smith (Joliet)
Shannon Gallagher (Lehigh Carbon)
Megan Culley (Cumberland County)
Kristie Gray (Delta)
Katy McGovern (Brookdale)
Leah Secor (Joliet)
Madison Gentry (Delta)
Joy Stevens (Mohawk Valley)
Sunny Strait (Anoka-Ramsey)